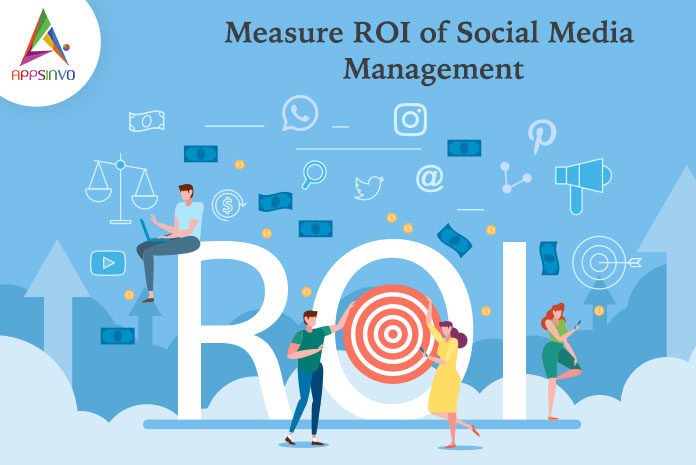 In the previous blog, we have learned so much about how social media is significant, tips, tricks, reasons, and many more. Now it is time when you need to know the most important point.
Whatever we do, we get the output of it, the same as when we use social media for doing the marketing of our products/services, we also get some results from that by which we get some return on our investments. 
And this is the most challenging part where a lot of companies and brands facing trouble for measuring the revenue from it. But there is no real way to measure the ROI from social media. So, here in today's blog, we are going to tell you some basic but important points that help you to measure the ROI of social media management. 
Purpose of Your Presence
Have you ever think about, why social media is in the first place? What kind of stuff and information you are sharing with your audience? There are many kinds of businesses around us and in this digital world, everyone is using social media according to them if someone using social media only as a customer service platform, while some other businesses using social media to showcase their products or services or you can both at the same time. But before that, you need to target your presence that helps to figure out the ROI properly. 
Set Goals and Measure them
If you are not able to track your metrics, you will not able to measure your social media ROI. For figuring out what helps to measure your ROI, you need to first set your goals with the purpose of your social media presence or you can say it goes hand-in-hand. Whatever goals you have, you need to be actionable on them so you can see the ROI on your social media posts. 
Keep an eye on Expenses
To do marketing and promotions on social media doesn't need to spend dollars. You need to spend your valuable money on valuable assets like a content writer or videographer that helps to create high-quality content, you can also spend money on the analytical tools of social media. If you hire an outside agency those expenses are also included. Keep your eye on these expenses you invest for social media marketing, so you can measure the cost you invested against the metrics and measure the ROI. that helps you get the idea, whether it is working for you or not.
Conclusion
It is essential to measure the ROI of social media so you get the idea where you need to implement your new strategy and things you need to change. It is easy to know where to start, the above points will help you in measuring the ROI of social media management, don't stop here to keep moving and make new changes and engage more people. 
Till then, stay safe, stay at home, wash your hands, and be happy
For more updates, stay connected and keep reading
Toddles!!