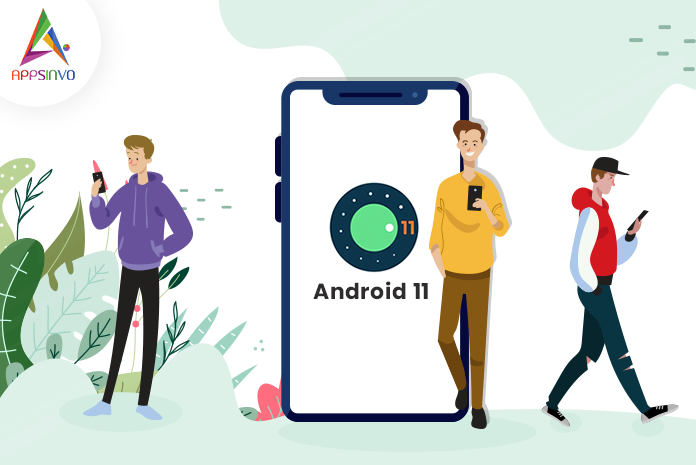 Generally, Google releases the developers' preview version of its new Android OS in March.
But this time it released new android OS for developers preview version earlier than its regular release cycle. Yes, you guess it right.
Android 11 is here. If we talk about features, it brings improvements for foldable phones and screen types, new camera skills, privacy-centric tools, handy app behavior, 5G-related developments, and a lot more. 
Apart from publishing the first Android 11 Developer Preview, Google has also announced the rollout timeline for upcoming builds all the way to its stable release. Take a look at it.
Android 11 Release schedule
Here is the full schedule of the Android 11 revealed by Google
Android 11 Developers Preview 1: February
Android 11 Developers Preview 2: March
Android 11 Developers Preview 3: April
Android 11 Beta 1: May
Android 11 Beta 2: June
Android 11 Beta 3: Q3 2020
Android 11 Final build: Q3 2020
Here are the top features of the Android 11 that came so far
Chat Bubbles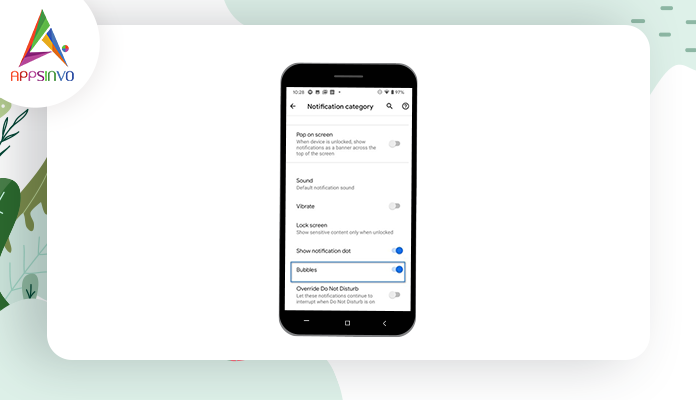 There is a chat bubble in that when you received any message you don't need to open the app every time. You just need to tab the bubble and a small window will open where you can quickly reply to the messages and the chat bubble is enabled by default.
Better Permission Control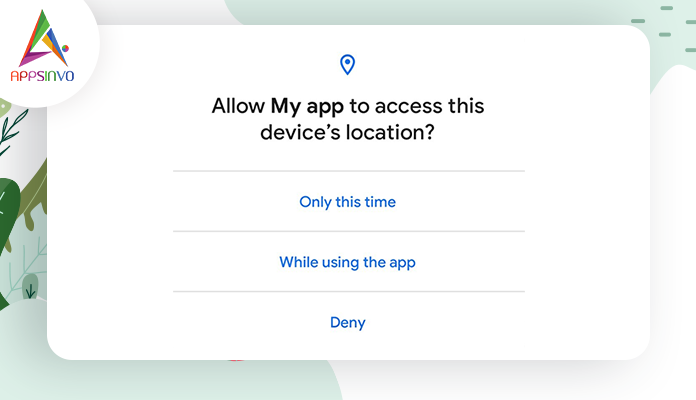 Sick from granting permission for every single thing like location, mic and etc. Android 11 makes this task easy by giving you 3 options 'only this time', 'while using the app' or 'deny'. Choose one of them as per the usage of the app.
Conversation in the Notification Shade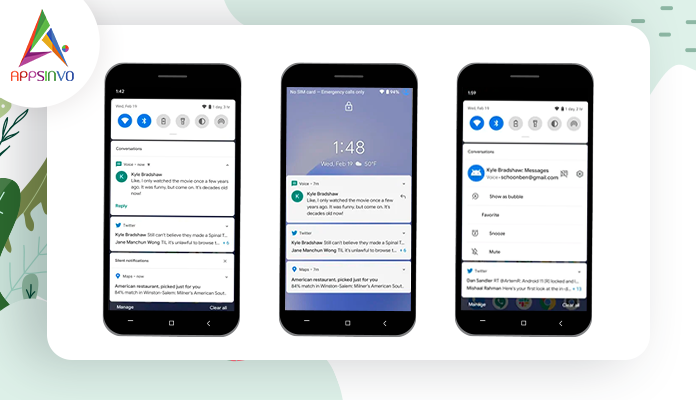 The chat bubble is awesome, but what if it doesn't work on your phone. Google has something for this scenario. With the downward swipe, you can see the conversation in the notification shade on your go. This makes the conversation more convenient without opening the app.
Send images from Notification Shade
In the quick reply facility, you can't send the images. But in Android 11 this issue is no more. Users can copy the image to their Gboard and send them in the chat without opening the app.
Schedule Dark Mode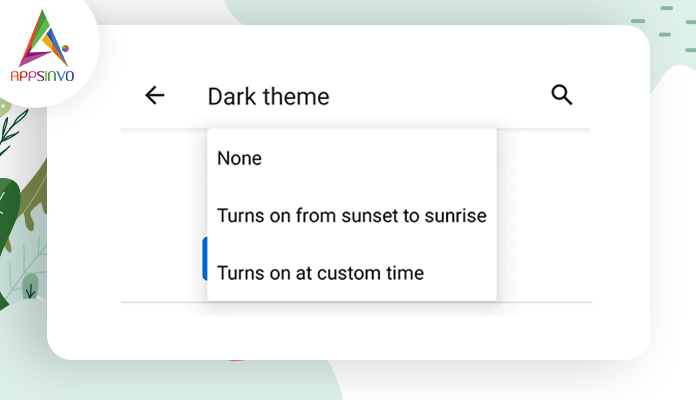 As per the right now situation, the user can allow only one mode at a time either bright mode or dark mode. Android 11 has changed it. You can schedule your dark and bright mode by opting for the time. 
Mute vibration while using Camera App
In Android 11 there will be no nuisance of the vibration caused by the incoming call or alarm while using any camera app.
New Motion sense Gesture
With Android 11, google pixel 4 gets the air motion sense gesture feature. Users can easily pause or play the music by just tapping in the air or mimicking the top gesture in the air.
Bluetooth remains active while Flight Mode
Till now when we put our phone in flight mode our Bluetooth will automatically be turned off. But in Android 11, this issue will no more as putting your phone in flight mode, Bluetooth will not turn off.
Pin Apps to share Menu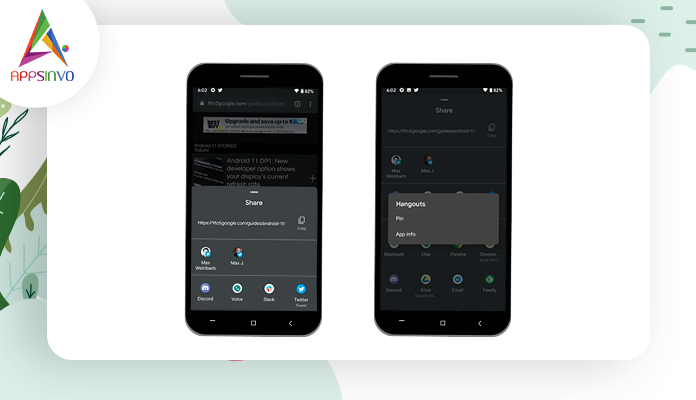 Android 11 will allow users to pin up to four of their several commonly used apps to the share menu. Users can do so by just long-pressing on an app's icon in the share menu and then tapping on the 'Pin' button.
I'm soo excited to see the final build and learn more about the new fascinating features. Tell us which feature you like the most from the above-mentioned features. Till then
For more updates, stay connected and keep reading.
Toddles!!❤🙏