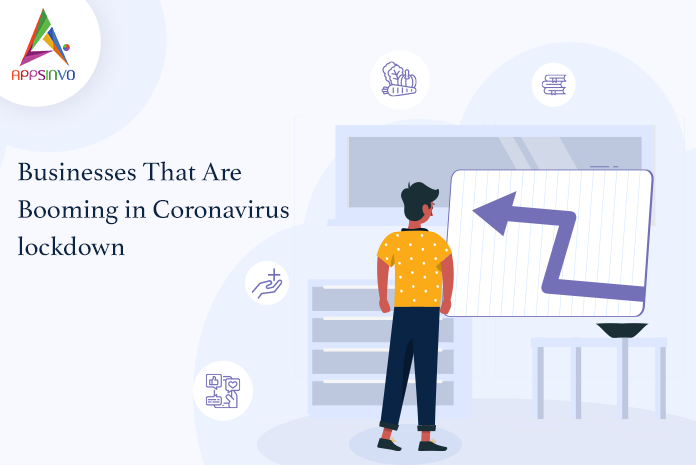 Since December the pandemic coronavirus has affected the world.  Due to that many flights got canceled, lockdowns, curfews, quarantines, and other moment restrictions steps were taken.
The virus called coronavirus has spread in more than 200 countries with more than 7 lakh active cases of COVID-19.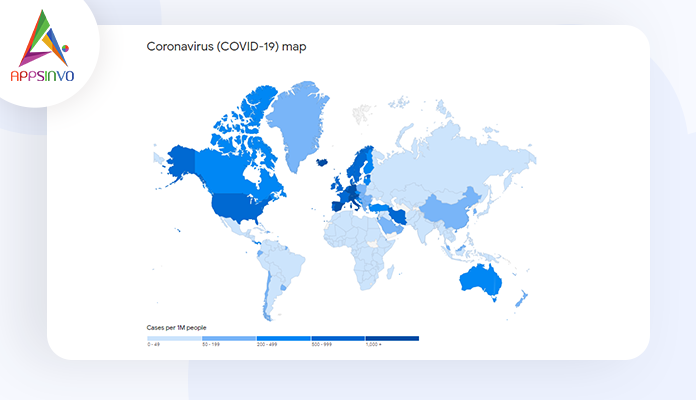 On 11 March, the World Health Organization (WHO) declared the Coronavirus disease pandemic. 
This virus first affected Wuhan city, China and the epicenter of the outbreak. In the middle of this COVID-19 pandemic and emergency situations, many countries and industries are facing economic crises.
But due to COVID-19, some sectors are experiencing unexpected growth and specific opportunities.
Let's take a look at the sectors or industries that are seeing promising opportunities  
Businesses that are Booming is Lockdown
Healthcare
In the situation of an epidemic, your self immunity is our biggest weapon. To stay preventive from this coronavirus our many health communities and government authorities have published some measures like stay away from the mass gathering, wash your hands in every 20 minutes with soap and water or alcohol-based sanitizers, and if you have to travel, you can use n-95 or any other mask. 
As the coronavirus spread, the fear and threat also on the rise. And it increases the demand for health care things like masks, sanitizers, medicines, and etc. Therefore, the healthcare industry is on the top list of the businesses that are booming in the coronavirus lockdown.
Grocery
Due to the pandemic coronavirus, many countries' government authorities have opted lockdown or curfew in their nations or cities.
In this situation, Groceries are highly demanding because it is our daily requirement either it is vegetables, spices, milk products, beverages, etc. The high demand for groceries is booming this business.
Online Games
In the situation of self-isolation, we need to do something to kill our time. In the first week of lockdown, we have done all the most expected things and daily do some household chores. We still have some free time and at that time you feel bored.
It's a kind of escapism from boredom by playing online games. Due to the quarantine time, online game downloads have seen a massive rise as compared to the earlier.
Entertainment
This lockdown time is the best time where people can pamper themselves by giving some time to their families and themselves through entertainment. We all are doing binge-watching on Netflix, Amazon Prime, Hotstar VIP and many other platforms that provide entertainment for us. In this lockdown, the demands of the entertainment platform increased. 
Online Course
You can utilize this quarantine to skill-up yourself in any field or in any way. In this lockdown, you can join any online course to skill up yourself either for your office or whatever your hobby is. 
Therefore, it boosts the business of online courses as people are demanding to learn new things and skill up themselves. 
Social Media
In this time of self-isolation, we all are trying to connect with our older friends via social media. We do video calls and chat with them. And this increases the demand and business of social media platforms. If you have any doubt let's take a look at the stats
| | | |
| --- | --- | --- |
| | Feb 2020 | Mar 2020 |
| Facebook | 324,300,000 | 334,300,000 |
| Instagram | 83,000,000 | 86,440,000 |
From the above stats clear that social media usage and their business, demands, and downloads are also booming in the coronavirus lockdown.
Reading Matter
Many of us love to read and find reading habits are good for personal development. Due to the COVID-19 lockdown business of e-books is booming. How? 
Reading any book helps you in many ways such as motivational, providing proper knowledge and also entertains us. Some people have the habit to read some kind of books but some people want to read their favorite writers and utilize this time. 
In this lockdown, they are unable to go out or book any book online. At this moment e-books are the preferred choice and this helps to boom the business of reading matter.
Conclusion
So these are the businesses that are experiencing the amazing growth in the coronavirus lockdown. It is good for all of us to stay at home and enjoy this time as much as you can. if you haven't read out blog regarding ways to make your lockdown more efficient check it right now. We'll meet soon with the next article
Till then, stay safe, stay at home, wash your hands, and be happy
For more updates, stay connected and keep reading
Toddles!!❤🙏