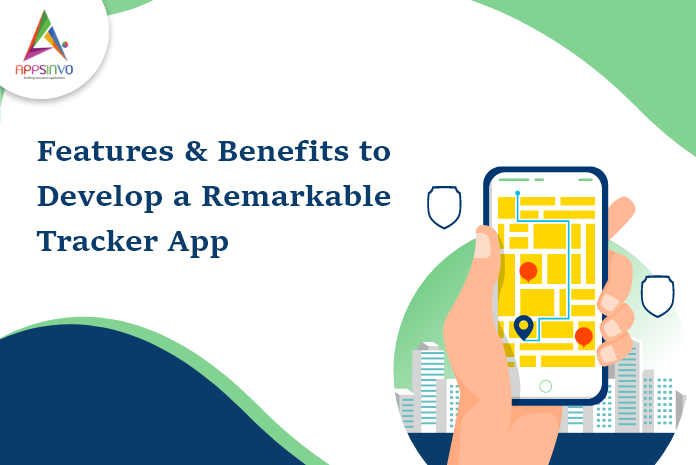 With the influx of mobile and mobile apps sweeping through your feet, it has become a great deal to prioritize security. Particularly the combination of smart devices and teens over the globe are fostering and it can be quite dangerous. Moreover, the risk of fraud, spam, cyberbullying, depression, adult content, malware exposure, etc is rising and therefore. It has become mandatory to restrict screen time and remove suspicious content.
Nowadays, kids are always there to use smartphones whether to play or study. If you want to monitor the activities of your kids' like what they watch, whom they message, etc, you will promptly get the message of any unusual activity.
Therefore, if you won't know what your kids are watching without your permission or knowledge, there are some tracking apps in the app store that easily track their activities secretly and monitor the chatting, internet activities, and location with the tracking app.
Must-have Features in Your Mobile Tracker App
There are many free mobile tracking apps developed by a top mobile app development company in USA. These free mobile tracking apps have many must-have features like incognito mode, compatible devices, tracking activities, better privacy, and always stay updated. 
Incognito Feature
This is the advanced feature of the mobile tracker app. That is become useful to see when kids download something and delete it later. Therefore, if someone has taken your phone and tries to access it, they won't know you already have a way to your mobile. Additionally, if your mobile phone is stolen, you can also track the live location and reach it. 
Compatible Feature
This mobile phone tracking app is compatible with almost every device whether it is iOS, windows, blackberry, and android covering almost all operating systems. 
Lots of Tracking Activities
After installing the tracking app into the particular phone, you can easily track the video, SMS, browsing history, emails, all call recordings, and many more. After doing the market research of the tracking mobile apps in the market, we find out that the tracking mobile apps available in the market are just providing the location tracking feature. So if you want to make your app more intuitive and unique you can add media tracking, SMS, browsing history, etc to your tracking app feature. 
Better Privacy
When it comes to maintaining data privacy, the tracking app handles it very well. The tracking app is known to keep the information safe and secure from hackers and fraudsters. The free mobile tracking app uses end-to-end encryption to ensure data privacy in your account. 
Always Updated
Upgradation of the app is the required feature that should be offered by your app. The tracking app allows you to update your app remotely with the latest versions of the app. 
Benefits & drawbacks of tracking app
Benefits
GPS location tracking

End-to-end data encryption

Incognito feature

Parental control

Compatible for all devices

Easy to download and 

Lightweight

User-friendly
Drawbacks
Requires internet connectivity

In-app advertisement
Final thought
So after getting to know about the features, benefits, and drawbacks, are you ready to create your tracking app with some more unique features? If yes, you can contact a top mobile app development company in USA and together we can discuss great ideas to develop a fantastic app for your customers. 
Till then, stay safe, stay at home, wash your hands, and be happy 
For more updates, stay connected and keep reading
Toddles!!