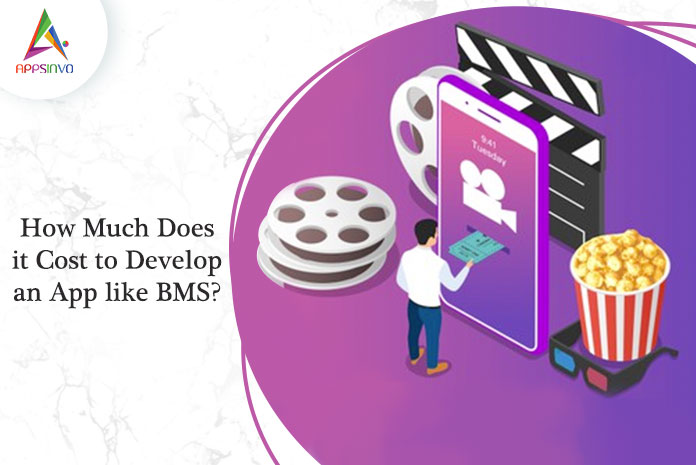 Technology has trespassed every perspective of our lives without any harmful effects. Those were days when you have to wait in long queues for booking the ticket for your favorite show. But the technologies made everything possible and convenient for us.
With the help of technology, the entertainment sector is fostering at a fast pace. The tremendous development in this industry has led to many new and innovative alterations in the transitional ways of standing in long queues for hours to purchase tickets for your favorite show from the online ticket booking concept.
The online ticket industry is a segment proliferating and has a wide scope of progress and growth in the upcoming days. It provided solutions of automated tickets for theaters and cinemas and it is absolutely looking for more.
This online ticket booking platform has intrigued you, so with this article, we will dive into the development of an app like BookMyShow. This article will cover the features, benefits, and costs of developing an app l ike BookMyShow.
Reasons to Build a Ticket Booking App like BMS
Automation
This online ticket booking apps allows automation for giving a choice to update on sending and receiving messages, reservations, cancellation policy, etc. delivering all this information manually to the user and keeping them update with consuming time and money but with a mobile app, all happens in a simplified way.
Custom pricing
There are many competitors in the online ticketing market that render you a suitable opportunity to build the name of yourself by fixing the price based on the reach.
Increase brand promotion
For the success of your company, it is essential to remind the user about the presence. A mobile app like BookMyShow will assist you in reaching a huge number of audiences at once without involving the cost and time of reaching them separately that result in improving the revenue and sales of the company.
Integration 
Those days are old when we have to download a separate app for the individual service. These days most of the apps are linked to one another. Due to the tech advancement, the problem of managing various platforms at the same time. So now handle user's id, payment, booking all features are in one place.
Reports
It is mandatory to preserve the records of the ticket, sold, canceled, and reserved, and all this can be easily handled and monitored by the app that is securely processed and saved all the data and database.
Features must be in your ticket booking app like BMS
| | |
| --- | --- |
| Features for user panel | Features for admin panel |
| Registration  | Login  |
| Login  | Dashboard  |
| Select a location | Manage users |
| Home screen  | Manage shows |
| Show list | Manage venues |
| Book show | Manage earnings |
| Realtime booking | Manage content |
| Rating  | Push notifications |
| Multi-payment mode | Scott ticket |
| Multiple payment gateways | |
| Multilingual  | |
| Ticket verification through QR code | |
Advantages of having an app like BMS
Benefits for investors
Fast solutions
If any issue arises regarding, payments, booking, and cancellations, in that case, it will be easy to resolve them through the app because all programs are synced and delivering the users easy and quick solutions for better familiarity.
Reviews
The feedback of the customers is the foundation for the success of any app because whether the review is positive or negative it will give always make room for improvement and that improvement ensures the success of the app.
Tracking and prioritizing
Prioritizing and tracking the users' IDs assist in establishing better relationships with the users and deliver a pleasant experience.
Benefits for users
An effective way of booking tickets
Now you don't have to suffer to wake up early for booking the movie or show tickets. You just to spend some time on the app like online ticket booking to look for the availability of tickets and you are ready for the movie.
Multiple options at a single platform
You do not have to take stress about the ticket availability you just need to install the app on your device and you can easily book the tickets available for the shows in your city.
Final note
There are many entertainment apps in the market that will surely catch your attention because of their features and functionality. So if you are looking for developing an app like BookMyShow, appsinvo is always there for you to assist you and help you.
Till then, stay safe, stay at home, wash your hands, and be happy 
For more updates, stay connected and keep reading
Toddles!!