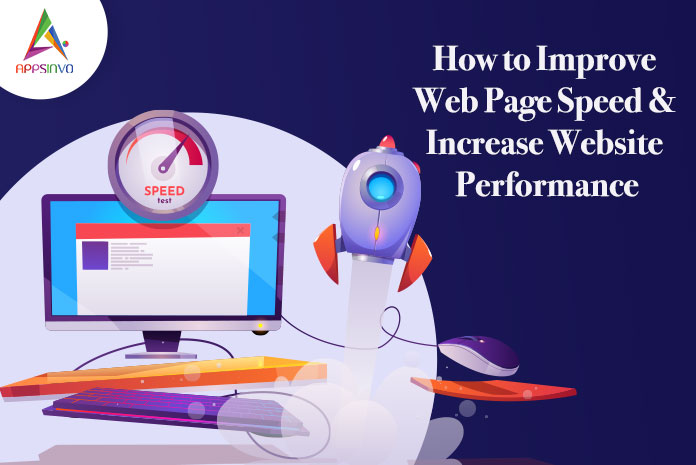 The speed of the website is the thing that can make or ruin your platform impression. It is mandatory to understand that you will not get another opportunity to enhance the user experience of your digital platform. Have a low website speed can ruin the brand of your business and easily turn off the mood of your users and visitors.
On the other hand, the high-speed website not only gives high return visits but also high conversions, great engagement, low bounce rates, high organic search, and improved user experience. So it is crystal clear that it is compulsory and necessary to have a high-speed and performing website because a slow website will cost you money and easily damage your brand image.
By decreasing the page loading time of your website will positively impact your sales process and marketing. You will get higher traffic and allure more users and generate leads that can transform into customers. In this article, we will give you some tips on how to improve website performance.
Tools to Increase your website performance
The ways to improve your website speed are listed below in this article. The ways are quite different and sometimes the answer to one problem can easily make a negative impact on the other sides of the website. 
Therefore, we always recommend our customers analyze the speed of your website from time to time or after every small change to make sure you get the best outcomes. There are some performance tools that are easy and worth trying, let's see
Pingdom
This is one of the great tools for finding the current website speed with plenty of beneficial features. This tool will help you in tacking your website performance and make data-driven recommendations that will give you insights into how you can improve the website speed and generates easy reports. 
Google Pagespeed insights
This is another free tool provided by Google that runs a performance-based test for your website and gives you some suggestions on how you can foster the performance of your website. This tool works for mobile and desktop versions.
YSlow
This tool also provides you recommendations on how you can enhance the speed and performance of your website pages, summarize all components, and draws statistics.
Performance budget calculator
This is free of cost tool that helps you to find what kind of content will help you in raising the quality of the webpage and how you can use it to keep your website running optimally. 
Importance of website speed optimization
The page loading time is a metric on that we can measure the web performance that shows the time required for a page to show on the user screen. Here are some factors that have the potential to boost the website's success.
Conversion

Visibility

Usability
Final words
So this is all about the web page speed and website performance, the tools mentioned above are useful for the website performance. We suggest you the best tools available in the market that will enhance your business lead generation and foster your business.
Till then, stay safe, stay at home, wash your hands, and be happy 
For more updates, stay connected and keep reading
Toddles!!