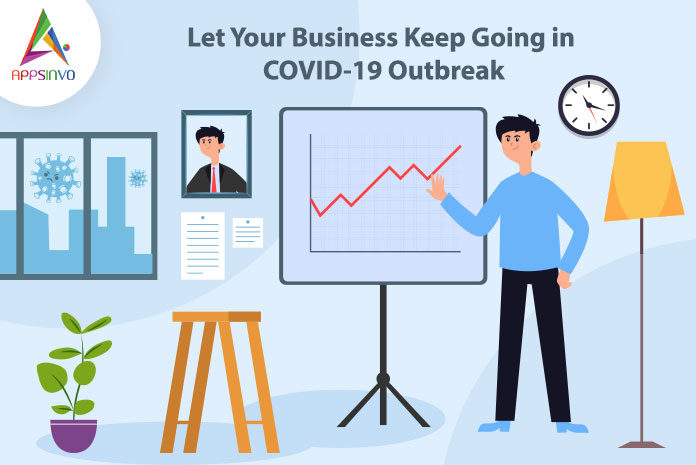 Because of the COVID-19 outbreak, many business owners are worried about their company or business and due to this many companies have had to make soma rapid changes to keep their business going. 
Many companies across the country have had closed down its doors when our honorable PM Mr. Narendra Modi announced a national lockdown on 24th March 2020 at 8 pm. In this situation many of us get panic. Those who easily get panic lose the focus from their aims. 
It is very important to keep your business away from the losses and recession that is the aftermath of COVID-19. So for that, you need to keep your business going, let it grow, breathe in its own way, and use this lockdown period to think for new plans and strategies and focus on the weak points of your business. 
If you find it more struggling for staying optimistic, in today's blog, we are going to tell you how you keep your business keep going.
Keep Your Business Going
Social Media Time
This is the best time to use social media in another way that helps to boosts your business. The whole nation is in lockdown, everyone is browsing over the internet, doing challenges, playing PUBG, connecting with their old friends, making TikTok videos, and many more. So take the benefit of this and make your presence online by telling what you are, which services you deliver tell them through social media handle, so they can notice you.
Stay Connected
It is very important to keep in touch with your clients and workforce rather than families and friends. Connect with your clients and tell them if you are working from home or not and what is the status of their projects, also ask about their, place and nation about COVID-19 situation. 
Plan for Post Lockdown Life
Since childhood, our elders or parents taught us to always be ready for the upcoming time. So this is the time when you can use that admonishment in your business. You need to keep your eye in the current situation and plan some new strategies for your business that will help you in the upcoming almost recession.
Strategize 
Does your marketing or any other strategy is full-proof result-oriented? Does it give you the desired result? Is there anything you missed? If the answers to the above asked questions are no, this is the high time when you give some time to you and your team to think and re-strategize where you are lagging.
Sip of Dalgona
If you want an instant boost for your body or mind, there is nothing better than coffee and if it will be Dalgona coffee, I must say you feel more energetic than ever because of its popularity. Jokes apart, you and your workforce need coffee/tea break it will definitely help in their productivity.
Bottom Line
At Appsinvo, we all are working from home to deliver our clients the best services and solutions throughout this outbreak and helping other businesses in our country and overseas. The Appsinvo team is safe and connected to our clients through various platforms. 
If we can do it, you can also do it. Don't lose the sight of hope, keep doing whatever you're doing for your business because this situation is temporary- There is a ray of light at the end of the tunnel.  
If you have any queries/ideas/issues related to Web and mobile app development, we are there for you.
Till then, stay safe, stay at home, wash your hands, and be happy
For more updates, stay connected and keep reading
Toddles!!