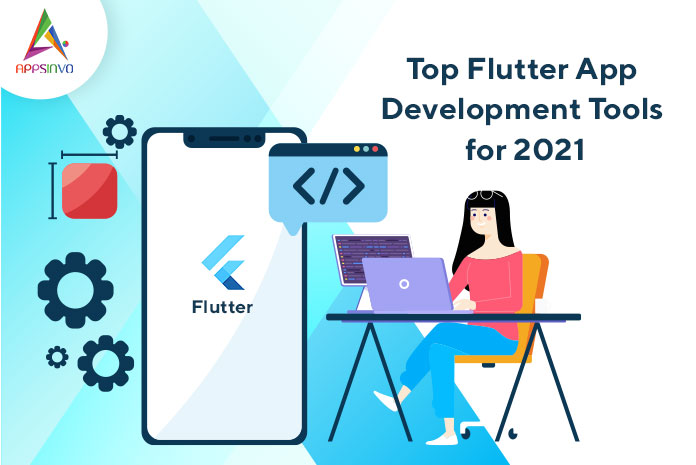 We are living in the world of mobile apps where transforming your mobile app idea is challenging and the greatest reality. There are approx 5 million mobile apps available and live in the market, beating this cutthroat competition, and in all this placing your app is quite difficult and challenging. 
There are many businesses, enterprises, and startups who are looking for converting their app idea into an app to interact and connect with the users and their potential customers. There are numerous new apps that come up in the market and make the market extremely competitive. 
No market wants to skip or miss the opportunity to allure its audience therefore they look for app development that fulfills their requirements and demands. Here flutter is a trusted open-source app development platform that is meant for developing apps for android, iOS, windows, mac, and so on.
This is what businesses want to start app development to leverage the benefits of the flutter and tools of flutter developers. Keeping the same thing in mind, we will be introducing the top fluter app development tools that will help you in developing the best and flawless flutter app in 2021. 
Flutter App Development Tools
Panache
This is one of the topmost flutter app development tools for 2021 and panache is also a highly trusted flutter development tool that is already used by more than 40 million developers. Panache tool is used for appealing, creating mesmerizing themes for app development.
Using this can helps to develop to personalize the theme as per their demands, in fact, they can download it too. Once the whole development is done, the developer can preview the codes too. 
Codemagic
This is the next flutter app development tool that was originally introduced as a CI solution for the flutter apps. The Codemagic tool helps in automatic code signing allowing the flawless development and launch of the flutter apps.
This tool is also further used for automatic building, testing the app, and launching the app to make it available in the market within the minimum timeframe.
Appetize
This is another imperative flutter app development tool that needs support for running native apps in the browser and fruitful when it comes to customer training, support, testing, demos, development, and many more.
Appetize tool is trusted by many big companies like Shopify, Telus, StubHub, and so on. This tool is easy to use for uploading the app through the API or website. Because of its benefits, Appetize is one of the major used numbers of processes.
Visual Studio Code
Visual studio code is meant for building the flutter app development tool, debugging the web and cloud apps, running tasks, version controlling, and many more. This tool is an open-source and free code editor introduced by Microsoft for Windows, macOS, and Linux. 
This flutter app development tool has special features to complete the code, syntax highlighting, embedded GIT, code refactoring. This tool is not just a powerful tool but also lightweight so it has the potential to handle complex workflows smoothly.
Firebase
This tool is highly used as a backend as a Service or BaaS that render backend support for the android apps. There are a few examples of firebase machine learning, crash reporting, coding authentication, real-time database, hosting for static files, etc. 
Vysor
For redirecting, the screen of the device activities to a computer via a USB cable, a Vysor chrome extension is useful here. Vysor can also be used to develop a flutter app nowadays and in the upcoming years. While designing the user interface for the flutter app does not require a strict data connection for processing.
Conclusion
There are many more reasons to choose the flutter and flutter app development tools over other platforms for starting the mobile app development processes and practices. However, the choice also depends on the project's needs. If you are willing to get started with the flutter app development, connect with our team with your idea, they will not disappoint you.
Till then, stay safe, stay at home, wash your hands, and be happy
For more updates, stay connected and keep reading
Toddles!!