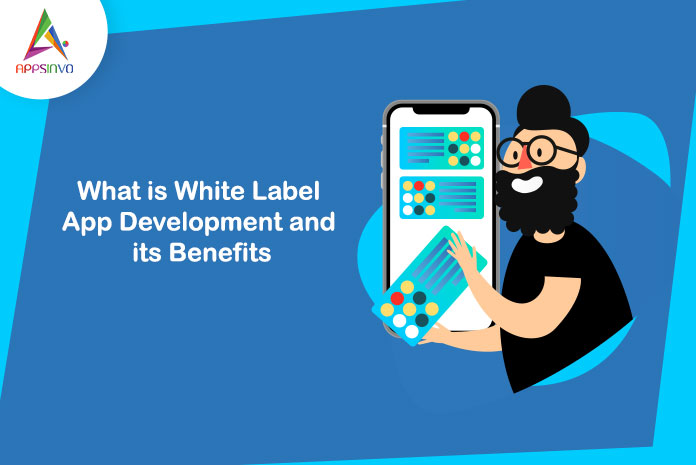 There is no wonder that the customized app development is high in demand and this is a better way to escalate your business, but the main issue is everyone can not afford and have much time to develop the customized app.
For those, white label app development is the only way for small businesses, startups who are looking for app development but can not afford the expenditure on the customized app development. Therefore as a prestigious mobile app development company, it is our responsibility to resolve your issues and deliver you a unique mobile app solution within your estimated budget and timeline.
Here the white label app development helps you and becomes a reliable option for you. There are many benefits of building the while label apps, this is what we are going to discuss in the further blog but before moving ahead let's understand what is white label app.
What are White Label Apps?
White label apps is an arrangement where the apps are developed by one company and the remaining of the app maintenance and customization by another company. This concept facilitates brands to improve their business awareness in this competitive market without spending an extravagant budget.
White label app development facilities brands to swiftly grow a service outside the professional without requiring the skill set necessary to build the technologic infrastructure. Let's see the benefits that make this more preferred for the small business
Benefits of White Label App Development
More Adaptable
Developing a customized app can lead you to a particular niche. You can invest all your efforts and experience to develop one or two types of apps. Customized apps are not so adaptable because they developed to target a particular domain, but building the while label apps can give you a long and diverse experience. You can confidently negotiate with the clients and more.
Spend More time Networking
Building innovative apps contain thorough attention to detail, involves best practices for writing code, iterating, enhancing, and innovating. Therefore already overloaded tasks leave the developers with no time to do marketing.
The more clients you have, the more client you allure and increase your reselling app turnover. White label apps enable you to grow your market and sell to more clients.
No need to learn Coding
As the awareness of building mobile apps increasing among businesses because of their convenience and smooth business operation. In short, apps help businesses to requisite companies. Therefore, selecting the right while label app developer required minimum coding for you, this quality of the apps can easily beat the customized apps at all levels.
Handle Admin Challenges
We know that you are not a genius and you can not handle, designing, coding, and managing everything on your own and all these things are quite challenging tasks. Building the customized app comes with many admin challenges because every phase of the development has a different team and it required to keep them up-to-date on the app design and development. However, you can eliminate all these kiosks by opting for the white label app development from a dignified mobile app development company.
Final Words
If your app strength basically depends on the marketing and reselling, you should definitely do this instead of spending all your life behind the computer programming codes. White label app development has become the super versatile industry that makes the app more appealing, robust, and functional. You can deliver a feature enrich app to your clients that look and operates at the highest standards at an affordable price.
Till then, stay safe, stay at home, wash your hands, and be happy
For more updates, stay connected and keep reading
Toddles!!❤🙏