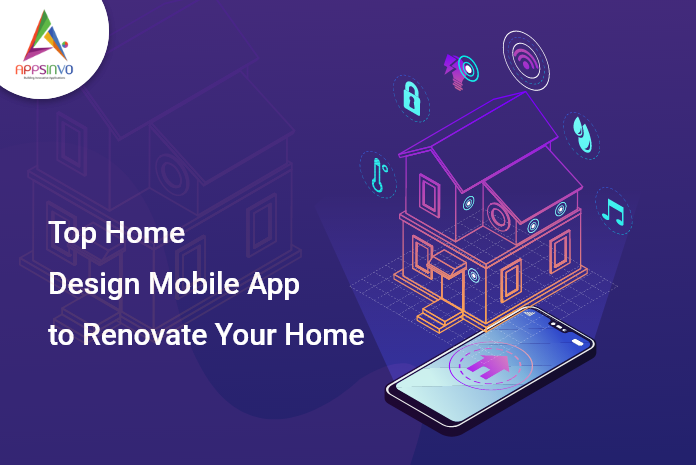 The latest technologies have helped us to improve our skills and do tasks conveniently. Have you ever thought to renovate your home design with the help of mobile apps? The answer will be definitely yes, in fact, it is possible. If you want to renovate or decorate your home whether it is new or old, you can easily do it with the help of many home designing apps. 
These home designing mobile apps will assist you to choose the right furniture, pallets, and layouts that perfectly go with your house vibes. These home design apps are beneficial when you are baffled to pick the most suitable furniture as per the shades of your walls to make it look more beautiful.
To design or renovate your house with modern looks and styling techniques, we had made a list of top home designing mobile apps to make your home look prettier. This blog will also aim at some features that you can easily implement into your app.
Top home designing mobile apps
This is a full-fledged app that consists of sellers, buyers, and the company itself. This app enables the sellers to share images of furniture that he wants to sell. After this process, the app will automatically shortlist some to sell and the remaining will be refunded to the seller. Listing items is free, but the final sale demands approx 80% share for the sellers. This app will look over your payments, returns, and shipping. 
This app is one of the top apps for full-fledged home renovation. This app acts as a one-stop solution for clients and real-time interior designers. If you are stuck with the core designing deals and final touch-ups, this app makes it possible for you to get some innovative and practical ideas from the professionals in a matter of moments. 
Wall painting is not only a simple DIY task but also quite fun. With the home renovation or decoration, let the walls of your home speak as per your taste. The vivid app renders you a wide range of vibrant and elegant colors. 
This app has a massive database that owns approximately 14 million HD home pictures that are smoothly arranged and tagged as per the location, room, and style. You can easily purchase your favorites and allow real-time expert design consultants to know your choices. 
Features to add in your Home design Mobile apps
Virtual tour
This feature renders your users the flexibility to have a home visit without actually going out. Allow your clients to rent or buy the home tours to get the right information about the property to make the right decision before buying it. By implementing advanced technology into your app, you can make these tours as real as possible. 
Chatbot
This feature comes into the light when humans fail to serve the customers. These digital helpers are programmed to handle general queries while humans can deal with other-minded and critical tasks. Chatbots are basically used to save time, money, and efforts to focus on more demanded areas.
Floor plan
The floor plan is the necessary feature of your app. Implemented detailed and accurate floor plans with a 3D view. Assist your users in adding furniture to choose their plan and design the interiors of their home. This feature also assists while decorating or renovating the new home. 
Conclusion
If you are creative and already associated with this field, it is a great way and idea to develop such a kind of app. As a leading mobile app development company appsinvo has a pool of talented developers that will help you to design your dream app.
Till then, stay safe, stay at home, wash your hands, and be happy 
For more updates, stay connected and keep reading
Toddles!!