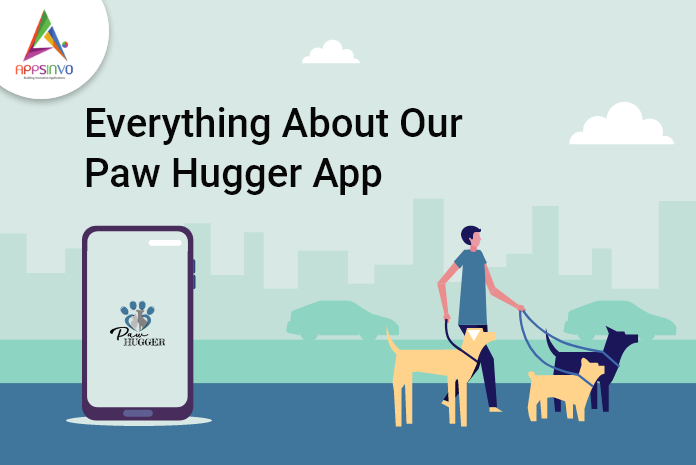 Having a furry friend is a blessing, there are many families which love to have a pet whether it is a dog, cat, or any animal, they become a part of the family. But there are many problems that come with having a pet like a dog, cat, etc. you will not able to visit out of the station leaving your pet at home. Before going out of the station you need to hand over the responsibility of your pet to someone else. 
Every pet owner has to follow a particular routine for their furry friend but due to having a hectic lifestyle and busy schedule, we are unable to obey the routine. Therefore, after experiencing this, we have developed an app that helps pet owners to get a local pet service provider that will treat their pets as a part of their family. 
In this article, we'll tell you about our recently launched app that helps pet owners to connect with affordable local pet carers and professional pet service providers. This blog will give you deep insights about the paw hugger app, how it works, its services, and why you should choose it over other apps.
What is Paw Hugger App?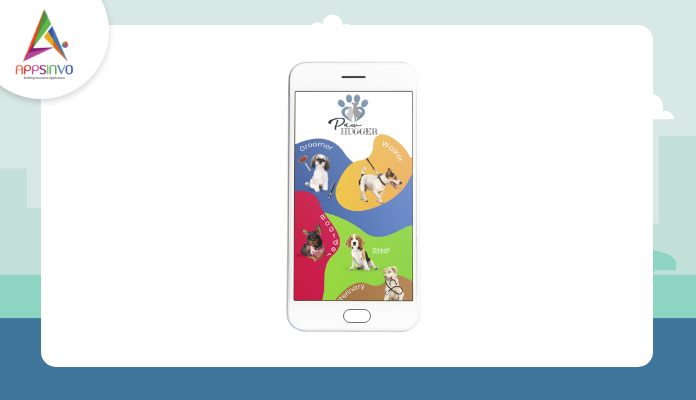 Paw Hugger app is basically for helping dog pet owners for finding affordable local pet carers and professional service providers. This app is totally free for pet owners and service providers to join. This app is available on both google play store and the apple app store. This app will allow pet owners to find the local pet service provider in Australia. All the service providers on the app are verified to commitment and quality of service. 
Its Services
There are some services that the paw hugger app renders to its customers. Let's see the services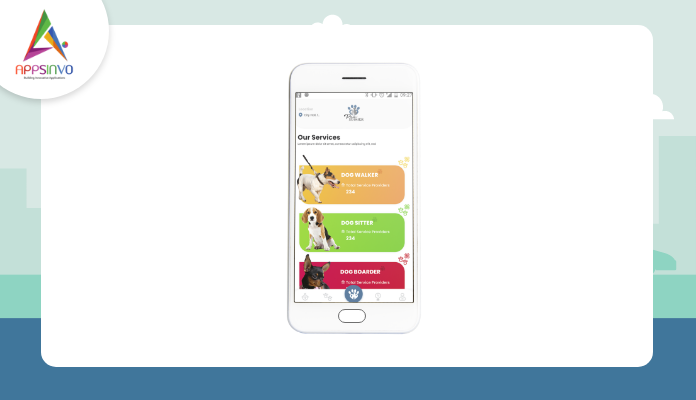 Dog walker: In this service, when the dog pet owners do not have enough time, they can hire the dog walker to provide regular exercise and companionship with other dogs. 
Dog sitter: Dog sitter is the act where the pet carers take care of your pet at their own home within the selected time frame while the dog owner is away and give the love and care that they want after their owners are not there. 
Dog boarder: Owners who are in need of capable hands may also entrust their pets to professional dog-boarding kennels. These kennels are operated so that pets have a safe and secure place to call their home away from home while their owners are away.
Dog Groomer: Like us, your pet also requires some pamper time for themselves. in this, you can easily get information about the groomer services for your furry friend nearby you. 
Dog veterinary: In this, dog pet owners get information about the affordable local dog veterinary service providers. With this service, you get health-related services on time near you. 
How It Works
There is a process you need to follow to enjoy the services of the paw hugger app
For the pet owners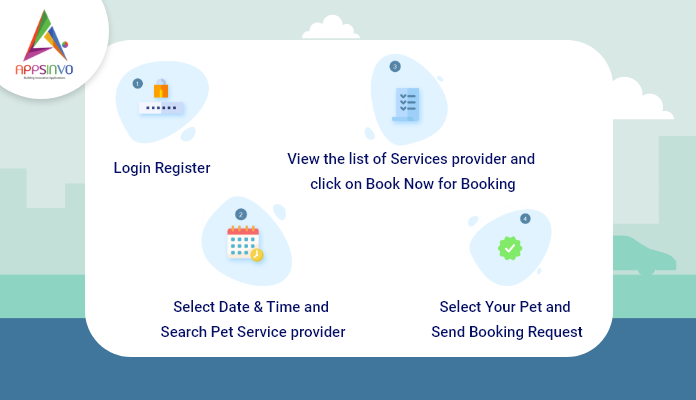 Login/Register: This is the first step where pet owners have to set up their profiles.
Select date & time and service provider: After setting up the profile, you can select the date and time when you want to hire a service provider and see the list of it. 
Book the service provider: After seeing the list of the service providers, you can book as per your budget, location, experience, and reviews of the service providers. 
Select your pet booking and send the booking request: This is the last step when you finalize the service provider and send the booking request to them.
For the service providers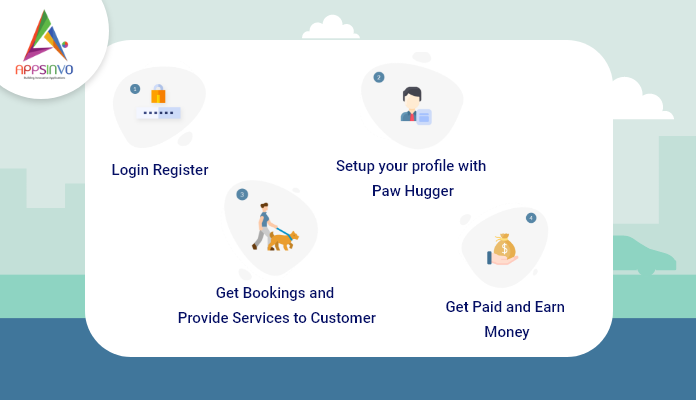 Login/register: This is the first step where you need to log in or register yourself for providing your services in the paw hugger app. 
Set up your profile: In the second step you need to set your profile by sharing your experience, the price you want for your services. 
Get bookings and provide the services: After setting up your profiles, you will get the bookings for your services. If you find the booking request suitable for you accept it and provide your services.
Get paid and earn money: For providing your services regarding dog care, you get paid and earn money while enjoying the time with the furry friend. 
Why Choose Paw Hugger App?
This app is free to join either you are a service provider or a pet owner. The paw hugger app allows you to book the services and only pay for the services you choose for you. The app allows you to find the service provider or professionals nearby you. This app also gives you the advantage to easily cancel the bookings that give peace of mind and security. 
Conclusion
This is all about the paw hugger app. We hope you find this article beneficial for you and get insights into our work. If you are also planning to develop an app or a website for your business, startup, appsinvo, a leading mobile app development company is the best choice for it. If you have any query feel free to ask us. 
Till then, stay safe, stay at home, wash your hands, and be happy 
For more updates, stay connected and keep reading
Toddles!!