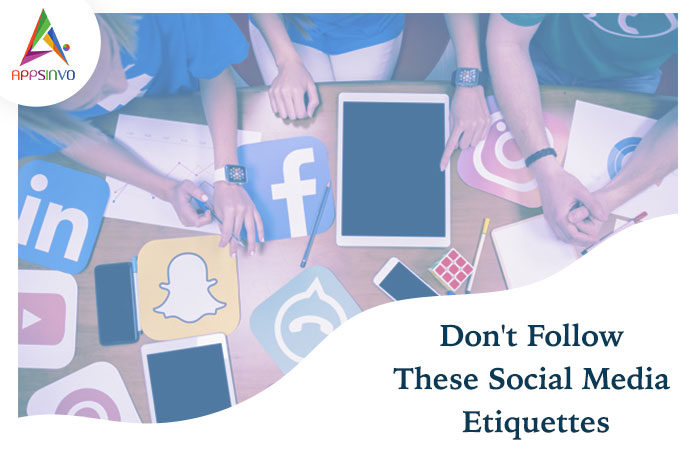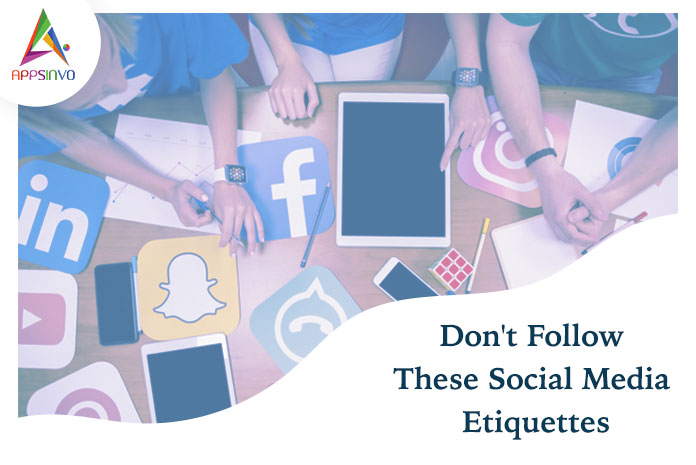 The new trends in social media are constantly changing. It is getting difficult for getting the social media etiquette's best practice. You may be lost in the nuances of the unspoken rules of social media if you are one who doesn't use many social media. 
Business owners need to be very careful while using social media because it has both sides if you use it wisely, it'll show your great results and helps you in achieving targeted goals and if you don't use it in the correct way, it also has some side effects. 
So the businesses who are planning to use or already using social media for growing their business, here we have some special tips for them that provide them some etiquettes they shouldn't follow for their social media accounts. 
Don't Sound Pitiful
It is not as easy as we think, head selling is as hard as possible. So repeatedly asking for following, like, retweet, share can sound pitiful. Don't make it more pitiful by asking around your social network. You need to grow organically which gives you great engagement results and grows you more stable. The growth can be slow or quick, but it gives you the long-lasting results. 
Stop Spamming
Don't irritate the people in your network through endlessly retweeting, commenting, posting, liking, or posting to boost your engagement statics. Don't share the same message or content on multiple groups and also avoid interacting with the members of the group. 
Don't use Low-quality or Same Content
It is important to use high-quality content on your social media accounts. So, pay special attention to the content try to produce high-quality content continuously. Using Low-quality content on your social media platforms looks like you don't care about it, but can't do small and silly spelling mistakes, sharing the same content. It doesn't leave a good impression on your followers.
Don't Use All Caps
WHEN YOU USE ALL CAPS IT FEELS LIKE YOU ARE YELLING TO YOUR FOLLOWERS OR USERS BUT YOU ARE NOT!! It gives the vibes of negativity. So it is good not to use all caps and also throw away unnecessary exclamation points.
Overuse of Hashtags
If #you think that using many #hashtags are #good for your #profile it shows you #supercool, #awesome, well you must have given it a second thought. The basic reason behind using the hashtags is to drive the traffic on your post by using the specific keywords. So when you use the hashtags strategically, it can boost your online visibility and followers. So use the hashtags strategically and don't overuse them.
Summary
These are some etiquettes of social media you have to stop using then from right away. Because it is very important to make the first impression but building a reliable brand they reflect from their social media platforms. So, give it a second thought before posting anything on social media.
Till then, stay safe, stay at home, wash your hands, and be happy
For more updates, stay connected and keep reading
Toddles!!