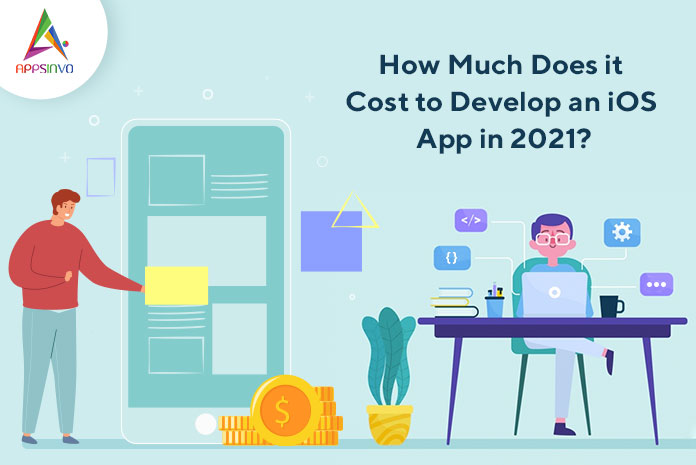 As per stats, it is shown that approx 2.46 million Android and 1.96 million iOS apps are already available on their respective app stores. As the market observer, we are sure that these numbers are showcasing the accelerating demand for mobile apps.
The mobile app industry is already flooded with lots of major opportunities for you and there will be nothing wrong in saying that having an app for your business is a symbol of success. Having an app makes you ahead in the competition with your opponents in the market. 
If you are planning to build an app for your business, you are in the category to embrace success. So you will have two choices one is iOS apps and Android apps. There is always an intense competition between both platforms no just regarding the developers, even as per the app features, cost, and the field. 
Before deciding and developing the app, always see the market share of the platform to see the reality of the platform. After doing a lot of research and define your targeted audience, you have decided to develop an iOS app for your business then you must be asked a question to yourself how much does it cost you to develop an iOS app?
So this article will offer you some ease and in-depth knowledge of why you should prefer to develop an iOS app and how much would it cost you. Let's get started
Benefits of iOS over Android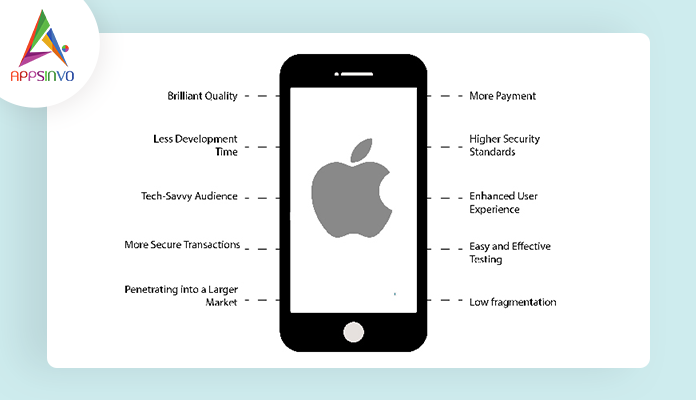 Less Development time
As compared to android app development, iOS app development takes around 28% less time even after sharing the same development process. Android app needs more time for testing the app to the wide range of device, version, and screen resolutions whereas iOS actually saved the time.
Great Quality
In order to register your app in the app store, it is worthy to hire some iOS app development company that has developed your app as per apple's pre-defined quality standards. Also, the iOS apps, developers need to developed thoroughly and need to follow the quality standards that automatically help the businesses to enrich their overall brand's images.
Effective & Easy Testing
As the iOS devices are limited as compared to the android devices, it easily wins the testing domain. Android apps have to be tested comprehensively for every version of the mobile in order to check the effectiveness of the apps. For iOS, it takes less time to test the developed app, thus it automatically speeds up the product time to market.
Amazing User Experience
Apple has set a benchmark in the user experience of the apps because of its difference in its own interface guidelines that every designer needs to follow in order to get acceptance by the app store. When you follow all the given guidelines of the app store, the business can easily offer their pleasant experience to the users through their iOS apps. Therefore it is important to focus on the user experience of your iOS app.
High security
Apple is well known for its higher security standards and customers trust them because they never take the user's data for granted. And if you are choosing iOS for your app, it always comes up with high data security. iOS provide businesses robust apps that provide security against hacking, phishing, breaches, viruses, malware, and many other external threats.
Tech-savvy Audience
It is already said that the iOS audience is tech-savvy and they always heartily welcome innovative and exceptional mobile apps. Because of the high innovation and acceptance, developers and businesses are always experimenting with new features to make their iOS app more dynamic. iOS developers provide high-end features into their apps that give high chances of driving more productivity and profitable iOS apps.
Factors Affect the Cost of iOS App Development
There are some factors that have the potential to affect or influence the cost of your app either directly or indirectly. Let's see those factors
App Discovery
Market Research

Emphasize on user persona

Capitalization of the market.
Analysis and Scope
Deployment Architecture Model

Admin Panel development

Third-party development

In-app purchase

Use of Device's hardware
Stand-Alone Apps

mCommerce Apps

Enterprise Mobile Apps

On-demand Apps
Design of the App & Animation
Wireframe

UI Design

Animation
Application Deployment
Maintenance of the app
App Update

Bug Proof App

Change in design
Size of the team
Location
How much does it cost to develop an iOS app?
After understanding your requirements and expectations regarding the application draft a rough app development cost estimate based on the hours it would take a complete the app along with the technologies and tools, we will be using the resource team that will be allocated to work on your project.
This is not possible to find the exact value of the iOS app development, a rough idea of the app development cost can be estimated. For a more estimated cost of the app development, you can contact our sales team. We are the top mobile app development company in India and an iOS app development company.
Conclusion
Developing an iOS app is a great task that should be handled by the professional and experienced like us. We understand how to analyze the whole project and your requirements before implementing the different stages of the iOS app development.
Our app development team has years of experience and wide knowledge in the field of developing iOS apps. We are one of the top mobile app development companies that can bring the desired product for you.
Till then, stay safe, stay at home, wash your hands, and be happy
For more updates, stay connected and keep reading
Toddles!!