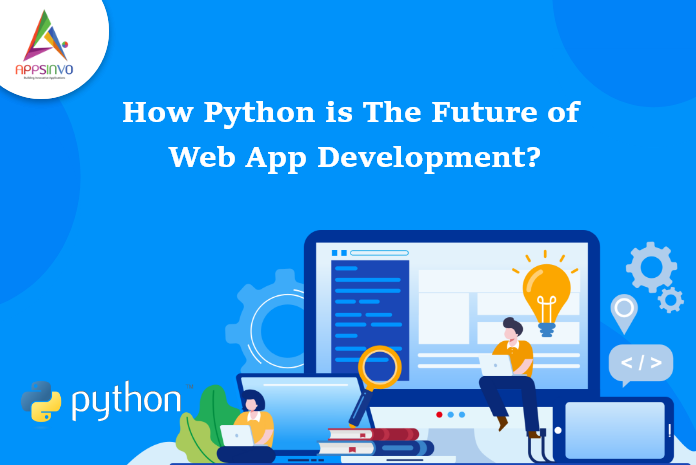 It does not matter wherever you go, you will always find out the buzz about ML and AI. instead of talking about machine learning and artificial intelligence, you should concentrate on the programming language that supports them. Yes! You are reading it right. Implementing AI & ML may seem to be more accessible, but to make it operational, you need to select a high-level language, there is one language that you cannot miss out on. Well, you must have selected it from the title of the article. 
The recent team of developers loves using python as a language for web app development. The reason behind this is they acknowledge the future lies in the python. It is a high-level object-oriented programming language that has the efficiency of accommodating every demand of the business, market, and people. 
If you have a similar question, you are at the right place. This post will help you to get the best ideas of why you should hire a python developer.
About Python
Before hiring python development services, it is necessary to know the fundamentals of python that will improve your business find the best services that will accomplish your demands for web app development. The basic reason for fostering demand is its efficiency. There are some of the factors that assist businesses to involve the front and back end development at once.
Yes! It is a language that is right and suitable for both front-end and back-end development. This language is an open-source language that also saves cost in development. It is more popular among the companies watching for ML and AI in their web app. 
Companies using Python for Web development
The benefits of python for web development make developers use this for their next project development. Let's see which companies using python
Google

Instagram

Netflix

Facebook
Benefits of Python for Web development
Availability
This is an open-source language that is totally free to use. Anyone on the internet can easily write the codes using it. Even a company or programmers on a budget can easily access it. The codes of python are also open-source and may be used publicly on the internet. 
Cross-platform language
This is another advantage of python for cross-platform software development. You can easily write the codes that will smoothly operate on any operating system. Another major benefit of this is its potential to easily interpreted using a special feature that allows one to write the code once and apply it to any number of the operating system.
Suitable for both front-end and back-end development
This open-source language is suitable for both the front and back end. Though python is more suitable for the back-end. Its framework like Django is actively employed for both front and back end development for various projects.
Less code
As compared with the other programming languages python is easy to use and write codes. This language is suitable for a wa\ide range of apps from the web to games and it is exceptionally useful for beginners. This is the reason that makes the python most desired language for web development.
Flaws of Python
There is nothing is flawless in this world so python, it has some things to work on it in the upcoming future that includes
Compatibility with native environments

Speed

Runtime errors

Browser integrations
Conclusion
There is no doubt that the future of the python in the upcoming years is very promising. It will definitely remain at the leading position amongst the other coding languages. We are hoping this article gives you some insights into the python programming language and its future perspectives. 
Till then, stay safe, stay at home, wash your hands, and be happy 
For more updates, stay connected and keep reading
Toddles!!