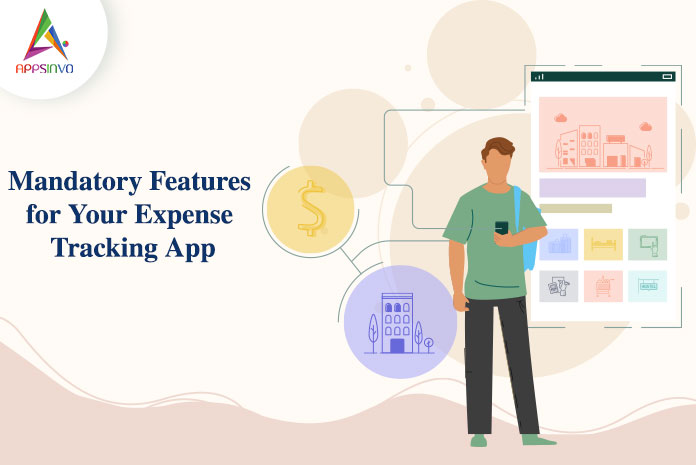 With the help of the internet and technology, the world is in our pocket. It is not so easy to manage the finance but it is easy to download an app and it is suitable for your needs. Apps are now running our world and Mobile app development companies have made major advancements in every sector and also in the finance sector. As soon as it comes to financial and blockchain technology, mobile app development doing an excellent job. This technology also reaches those who want to manage their expense and revenues in an effective manner. This article will also discuss the mandatory features that the app developers must have to instill in the expenses tracking apps
Features for Your Expense Tracking App
Track your income & expenditure
This is the foremost imperative feature of the expense tracking app. The basic aim of the app is to track and evaluate the revenues and expenses of your businesses. This app will give you a crystal clear picture of how much you spend and earn so you can easily evaluate everything where you need to cut. 
Record & Arrange Receipts
Sometimes, it happens when you can miss some transactions or forget about some expenses, this problem will be resolved through this feature. All you need to do is click a picture of your any transaction receipt whether it is online or offline, the app cloud will automatically save these pics as per the category so you will not forget or lose any receipts. 
Arrange Tax deductions
For filing the taxes, all you need to simply upload your documents to the app, the app will arrange expenses and revenue into the several tax categories. The expense tracking app will easily organize your business expenditures into the right tax category. 
Approve Payments & invoice
This app will allow credit cards, debit cards, bank transfers, UPI, and net banking can be easily do the payment by using these different. With this, you can trace the status of your statements and the credit card bills within the app. You can also develop professional invoices with logo. 
Make reports
The app enables us to run and produce reports of loss and profits, expenditure, revenues, and balance sheets. If you want the advance reports, you can use this feature and make the inventory and budgeting reports. 
Track your Sale
In the tracing app, businesses that belong to the eCommerce sector can easily track their sales. With this feature, you can easily sync the credit cards and have the option to integrate it. The app will automatically compute taxes on your invoice. 
Safe Access
It is not possible every time to tackle all the accounting yourself, you can provide safe access to your users. You can also provide some special access to some functions of the expenses tracking software to diminish errors. This app helps in delegating work to boost your team's efficiency. This app lets the whole team be on the same page so they can share the information easily. 
Track Project
In the expense tracking app, you can allow your users to place all the projects in one place and trace the activities. With the projects, users can also add the resource of the projects. With this feature users, can also check the payroll, labor costs, and the other expenses. 
Analytics & Insights
This feature enables you to get the already made reports which have understandable graphs, charts, and visuals. These reports can be used to evaluate and produce insights. You can make this feature in-build analysis tool of your app so the users can easily understand how well their businesses are performing. 
Automate workflow
This feature in the app will save your lots of time that you spend on creating reports, analyzing, and sharing. You can also give some twist by adding a reminder facility that sends alerts to the users so they can perform their task before the deadline ends. With the help of this, businesses can boost sales, cash flow, and relationships with the clients. 
Final Thoughts
This blog has mentioned all the mandatory features that should be used in your expense tracking app. However, if there is any particular need to add some different features to make you unique from others, you can definitely add as per your business demand into your app. This kind of app would help you to maintain your expense and profit. We are a mobile app development company known to cater to ay size of businesses and always be ready to serve you.
Till then, stay safe, stay at home, wash your hands, and be happy
For more updates, stay connected and keep reading
Toddles!!