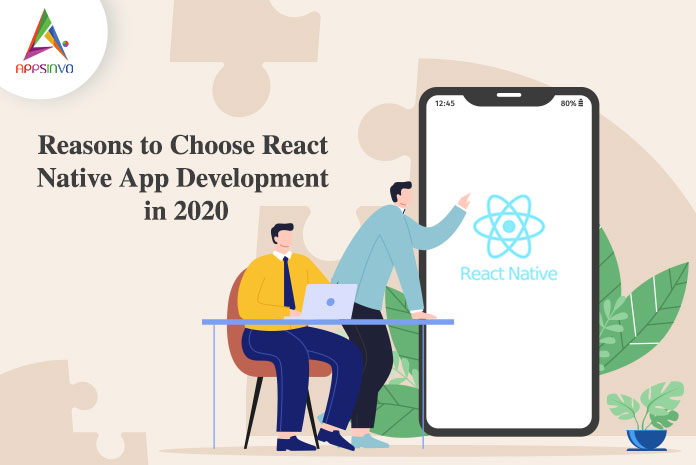 In the world of emerging technologies, exceptional mobile apps are becoming popular among the huge mass of crowd globally. Mobile apps are considered more than just an icon on smartphones. If we look 5 years back, only 40% of small businesses show their interest in mobile app development, now this percentage becomes double at the end of 2019. Here you can examine the demand for mobile app development and at what pace it is growing up. 
With new devices, platforms, technologies, operating systems, and updates, small businesses might get confused while choosing either they opt for a native app or a cross-platform app. It has always been a difficult job to find the right development approach. There are some people who prefer to react native app development and others love to cross-platform app development, both device agnostic and able to run on several platforms.
As per the latest study and research, react-native has the potential to grow in a highly competitive world. So when you are going to develop a react native app there are many points that need to be considered. React Native apps are built using the react native development framework. Due to some reasons, you should choose to react native app development in 2020.
Reasons to Choose React Native App Development
Optimal Performance
For optimizing your mobile apps, react native is the best choice for it. It will optimize the performance of the app through modules and native control. It easily gets connected to the native app of both major platforms, Android, and iOS. It can generate code to native app programming interfaces freely and upfront.
Improvement in Accessibility
With the recent update in the react native framework, it has improved a lot in terms of technology. Approx 60% of release has come up with several changes to improve accessibility for both major platforms Android and iOS. 
Instant App Updates
After installing the app into your phone, the app must get regular updates on its latest versions. If your app is a business app, it will have an extensive app store update cycle. The process is more complicated than the usual one. Here if you have a react native app, it will update directly without the need to follow a long and time-consuming update cycle. 
Auto linking
React native has major headways in the auto lining of operating systems. You can easily reuse the code you have written. The libraries of React native are comprised of native code and platform-specific. This new addition modifies your app development project in a new way to find and makes it possible to use the code more than once.
Save Time & Money
Due to the code reusability feature of the react native nor only reduces the cost of the app development but also reduces the development time to a higher extent. The app developers do not need to write code for separate platforms. They can easily use the same code for both operating systems with the ease of using a single programming language. This makes the project not only cost-effective but also time-saving. 
Conclusion
With all this, these are top reasons that explain why you should use the react native app development in 2021. After all this, you get a deep understanding that the react native is going to be the future of mobile app development. Now you have to hire a top mobile app development company that has years of experience in developing the app using react native like Appsinvo. 
Till then, stay safe, stay at home, wash your hands, and be happy
For more updates, stay connected and keep reading
Toddles!!