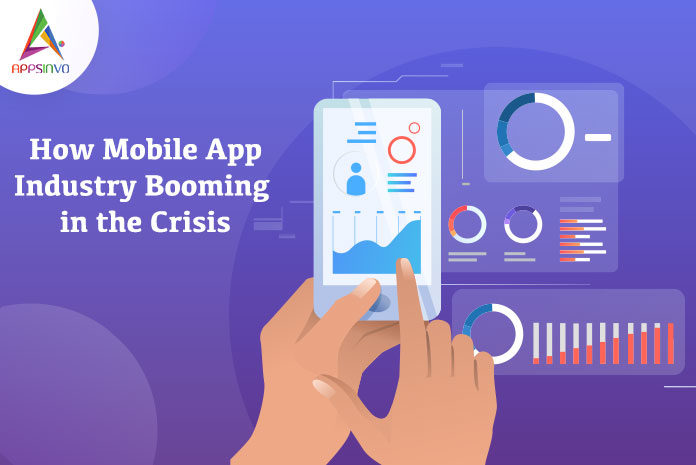 The mobile app industry is a vast sector. There are many businesses that not only create and develop innovative applications but also improve their businesses that's why many startups are preferring this domain as a profession. There are many reasons to consider this domain but the COVID-19 pandemic has created a different perspective for the web and mobile app development industry. 
Every domain whether it is education, news, retail, banking, gaming, or shopping are demanding the app development so they deliver their services to their customers. After experiencing the demand for the app development mobile app development industry is booming still having a crisis. The following points are to help businesses how to stay ahead from the pack in this pandemic situation
According to the Audience
If businesses have to develop an app, it is easy to develop an app but to make it visually appealing, having flawless operations, with unique features, designs, options, content is not as easy as it seems. Therefore always keep in mind that whenever you are going to develop an app always keep your audience views at the topmost because they are the ones who can make your app popular. In the world of smartphones, the app usage is high and the users have multiple options so make sure your app can entice the users.
Limited Choices
In the play store, there are many apps introduce every day and due to this users get confused and irritated. So at this point businesses and developers need to keep this second point in mind that don't put so many features in a single app and don't make it complicated to use your app for your audience. Therefore develop an app having limited choices that not only create a place to use for the user but also to think. This trick helps businesses in terms of boosting engagement and also the revenue rate for business terms and goals. 
Boost in Internet Users
In the world of smartphones, the Internet is also counted in the basic need of a human being. Jokes apart, in today's world everything is dependent on the internet so before developing an app it is crucial to make a proper strategy and make sure you have noted all marketing points because there are many competitors in the market for the app development business. In the pandemic situation, it is important to focus on the skills like content, design, programs, the latest technology should be used to attain the proper attention of the users.
Supports Only Notable Apps
There are many apps available on the play store having the same features and characteristics. So before getting into the development process of the app make sure you have jotted down the demands and requirements for that particular app. Because some special apps for special attributes need special attention. 
Tracking System is Mandatory
It doesn't matter whatever is your business but tracking your work system is mandatory. To keep your work on track in terms of knowing the updates about the app project and the timeline when it'll be done. Some companies and businesses prefer other companies to stream the working pattern and make sure it goes in the right way. On the other hand, many companies used tools to maintain the track of development process. 
Summary
Staying in the web and mobile app industry as an app development serving company needs proper analysis for the business. This kind of work depends on how much unique work you do as compared to your competitors in the market. There are many chances are in the software industry but to analyzing it properly before implementing it into your business. The above-mentioned points are for the app development business owners to help them and guide them on how to stay one step ahead from your competitors. We hope you like our article and if you have any suggestions please drop in the comment box. 
Till then, stay safe, stay at home, wash your hands, and be happy
For more updates, stay connected and keep reading
Toddles!!