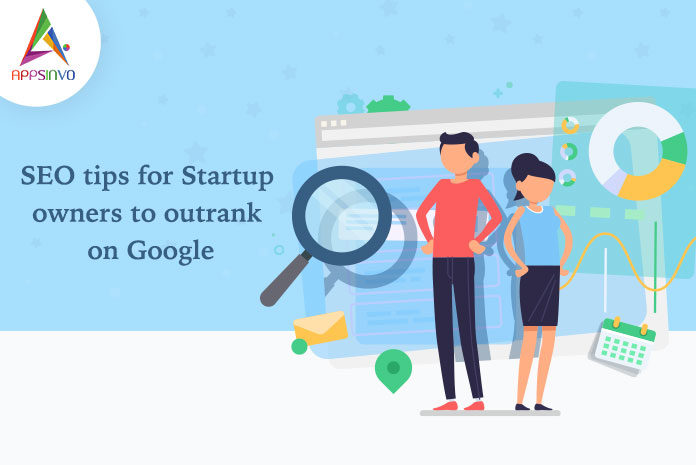 There are many experts of SEO you will get for your business website but there are always some mindful tips you always need to consider. SEO is an imperative way to do marketing of your business. SEO services make sure your business meets the small targets every day. There are some SEO tips for your startups to outrank the competitor on google.
Keywords Matter
Whatever we put on the search bar on a search engine is known as the keyword in SEO terms. Use those keywords that help to improve the ranking of your website. Use those keywords that your targeted audience can use so when they use that word they found you on the search engine.
Don't forget Meta tags and Description
Meta tags and descriptions are very important for a website. Put some descriptions about your business on your business website. Put meta tags and descriptions on the website and make sure you add the most relevant keywords that help in the google ranking. 
Create strong online Social Media Presence
Before launching your website, make sure you have active pages on Facebook, Instagram, Twitter, LinkedIn. That helps to build an online presence on social media will help you to improve or increase your ranking on Google also engage with your audience that helps to build your market presence
Get reviews 
Don't take online reviews foregranted. They are also important like other points that help to get rank on google. And for reviews, you have to keep working and delivering your services to your clients as long as you deliver a good quality of work, you will get good reviews. 
Build a Mobile-friendly Website
The websites lost their ranking on the google search engine was the one that is not mobile-friendly and that is not enough creating the mobile-friendly site will improve the loading time of the website. A website that takes more than usual time loses the traffic and ranks on Google.
Conclusion
By using these tips you will keep your startup and business ranks higher. Be patient and consistent with content and make sure that your website is well optimized. SEO tips help you to optimize your website perfectly so whenever someone needs you so they found your website on the search engine.
Till then, stay safe, stay at home, wash your hands, and be happy
For more updates, stay connected and keep reading
Toddles!!