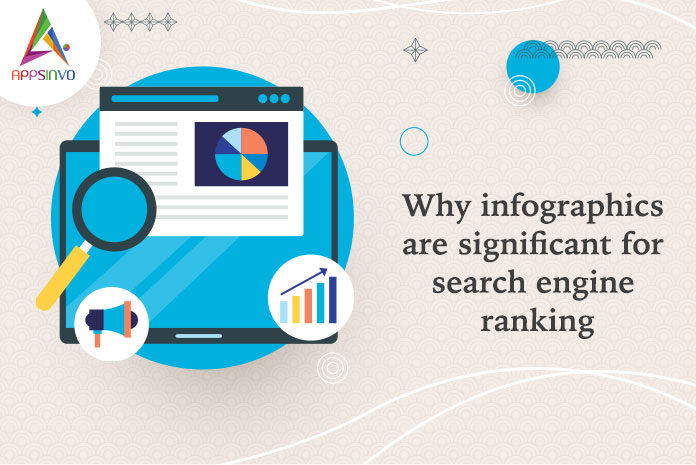 In this time where everyone is busy and has a hectic schedule, nobody has time to scroll and read the long pages of the blog. If we look over the last few years, Infographic has gained immense popularity on the internet. It becomes very popular especially in social media like Facebook, Instagram, Twitter, and Pinterest. 
Infographics are the best and popular medium to spread awareness in a single image about your business and its services, also boost social shares. With the help of an infographic, businesses can simply target their audience, several organizations, and companies. So are you curious to know more about infographics? And why they are still significant for the search engine rankings? Let's dive into the blog 
What is Infographic
We use the website to share information about your niche or industry that you are serving for your clients. From this, you need to attract the attention of your audience within a span of time when they visit your website and at that time they will have paragraphs and heavy content it can easily put them off. 
Use Infographics. Infographics are a form of visual communication intended to gain the attention of the visitor or the reader when they visit your website. Infographics are unique because they are the perfect combination of graphics and data.  
Infographic Deliver the Perfect Message
Never use extraneous information
This is the key point you should always remember while making an infographic that never uses extra information otherwise your audience will definitely lose interest. The main objective of the infographic is to give the right and brief information without much reading because if you use it, people may get distracted and click somewhere else.
Keep your message creative and bold
It is very imperative to keep in mind that the message you are trying to deliver through your infographic should be creative and bold. You can use some images or shapes to emphasize the meaning of the message in a most creative way. 
Use minimum Text
Using too much text will not get users' and visitors' attention in fact it takes away the interest of the audience. Therefore make sure to keep the text as much minimum as possible and try to make the text unique and interesting information for the users. 
Give some twist
Users and visitors always love something unique and it is your responsibility to create some unique and interesting infographics with some twist. Your visitors and users will find it more interesting and unique.
Add sharing buttons
For spreading your message to a large number of people, it is very essential to provide the sharing buttons on the infographics, so it allows users to share the information with their families and friends on Facebook, Instagram, Twitter, Linkedin, and you can also use email. Also, make sure the buttons you are going to provide should be easy.
Why Infographic is Still Effective
Infographic is all about the perfect combination of words and pictures that helps to describe a complicated message in a very innovative and unique way. So let get to know why infographics are still effective?
Infographics introduce your message in a very pleasing and effective manner and it also sustains the attention of your visitors and readers

Infographics make boring and complex topics more enjoyable and easy to understand. 

When we use infographics with other web elements, it facilitates high ranking in the search engine.

A well-made and informative infographic leaves a great impact on the mind of the audiences. 

Infographics are one of the best and the effective way to bring your valuable information and content to every smartphone, tablet, and several other devices. 
Conclusion
So the truth is no matter how much you write well researched, long or quality blogs, many visitors still go away. Infographics are the best way to keep your visitors engaged and interested in whatever you offer on your page. You should consider using infographics to make your content more digestible for the users.
Till then, stay safe, stay at home, wash your hands, and be happy
For more updates, stay connected and keep reading
Toddles!!