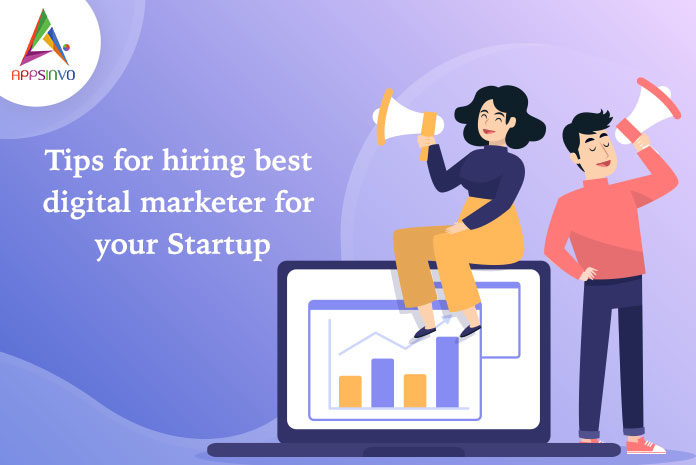 What kind of digital marketing services do you require? Social media, email marketing, content marketing, SEO, SEM, or whatever kind of digital marketing services your startup required. If you are looking for hiring the best digital marketer for your startup, pay some special attention to some of the important and crucial points for that marketer. 
When you get the exact idea of what is your requirement afterward they provide services to your companies. There are some tips you need to take a look before considering any digital marketer.
Impressive Website
"The first impression is the last impression" in this digital world impression is one of the foremost things and for a digital marketer it is imperative to have an awesome website. The website of a digital market should be visually appealing. Make sure whoever you are hiring they have a high experience or good performance in the SEO and have an active blog section. 
Clients Roaster
Opt a marketer who has the experience of working with every kind of organization from startups to big enterprises so, they can take care of your current business, and as your business expands. 
Portfolio & Testimonials
Before hiring any company it is good to check about their past work and what their clients said about them. Check the portfolio of the digital marketer and see what the clients had said about them in testimonials. If the digital marketer has the same kind of clients that will not help your startup to become a brand in the market. 
Overpromising
If any digital marketer is too good to be true, you just want results. If the digital marketer overpromising and gives the aim to achieve unrealistic goals, it is not a bad thing. You must ask how your marketer accomplishes it and what is its strategy. 
Reports and Results
It is very important whatever your digital marketer doing they must send your the report of their working and the results also. Data is the backbone of measuring the success of any digital marketing. Making adjustments is a key factor so that the campaign gets stronger.
Conclusion
A best digital marketer should tick all the boxes of the above checklist before you're going to hire them. Before going on the hunting for the best digital marketer you need to first decide what is your budget, experience you're required. Here, we have discussed some important points you need to consider for your startup. 
Till then, stay safe, stay at home, wash your hands, and be happy
For more updates, stay connected and keep reading
Toddles!!