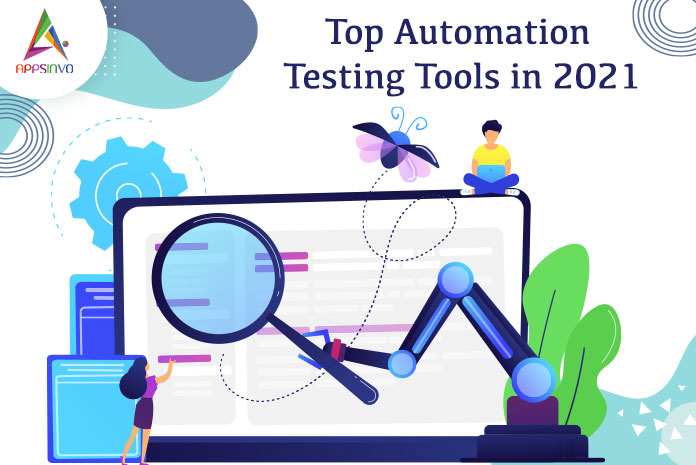 There is only one sector that is moving at a faster pace and it is none other than the Technology sector. There are many tools that are flooding the market and each has a role to play. There are many robust tools that are being built day and night and still, they have the option to choose the best tool. 
In the automation testing domain, there are many useful tools that have rendered better aims and given users a perfect experience like never before. The right and proper usage of the automation testing tools are mandatory in rendering the quality and best product that is commendable when it comes to speed. 
The tools are allowing us to achieve the perks of automation and making sure of the perfect automation testing deliveries. This will prove the essence of automation testing in the whole app development process.
This article will give you chance to know about the top automation testing tools that will provide you the best automation testing experience.
Top Automation Testing Tools in 2021
Selenium
If you are also looking for a tool that automates your browser of choice, selenium is the best for you. It is a powerful testing automated tool that provides you the best. This tool is open-source and outstanding which can be implemented in many browsers as well as operating systems. It will give you a range of striking features that will make the testing more innovative.
Appium
Are you also one of them who is missing native app automation from your testing toolset? So for you, Appium is the best, powerful, and open-source automating testing tool that will assist you to test the mobile app solutions. This automation testing tool is basically built on server architecture and uses automation frameworks rendered by the vendors. 
Katalon Studio
This automated testing tool normally supports both web and mobile app development domains. The tool works great therefore, it simplifies many tests. This tool can easily integrate with other tools like Git, Slack, etc. this tool is robust, stable ans popular at the same time. It has many unique features like versatility with the potential to run on Windows, Linux, and macOS. 
Cucumber
This tool is another powerful testing tool that grabs the attention of the clients. Paypal used this automated testing tool among its massive users. The tool supports a number of languages. This tool has many amazing features and code execution on the different frameworks, writing the code in the simple and easy language. The most important thing this tool is free of cost and supports many languages like ruby, java, and many more.
WorkSoft
This testing tool satisfies the need of big companies. The tool can easily deal with all the critical automation problems head-on, therefore making it the best servicing many apps and systems. Among the features that make this tool amazing includes the integrated testing data management tools. 
Summary
This article has mentioned a few of the testing tools that are connected with automated testing. In the market of technology, there are many testing tools, and it is your duty to find and acquire the best for your project. It is mandatory to understand all your business requirements before using the tool that will help you with automation testing. 
Till then, stay safe, stay at home, wash your hands, and be happy 
For more updates, stay connected and keep reading
Toddles!!