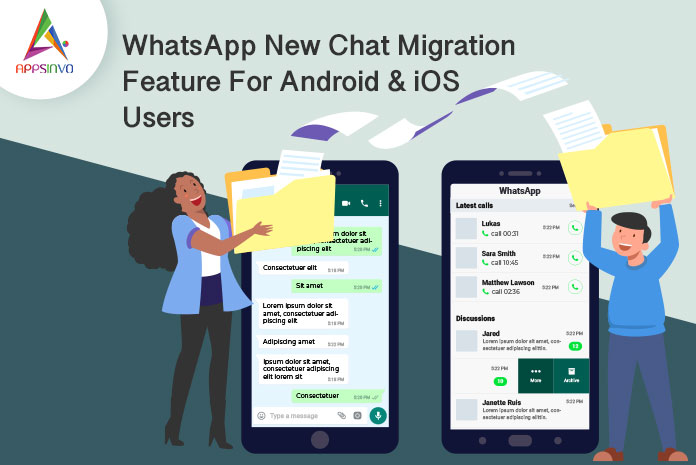 Highlights
Whatsapp is trying a new chat history transfer feature that enables the users to migrate the chats easily between the iOS and Android users. 

For enjoying this feature, users will be required to update the latest version of the app.

We can expect that this will be rolled out in a future update for the android and iOS versions of the popular messaging app.
Whatsapp is operating as an instant messaging app and it is working on a very useful and helpful feature that will enable you to easily transfer your chats between the iOS and Android device users. As per the report, the chat history migration feature is recently under development and is expected to be released in a future update for both iOS and Android users for the WhatsApp messaging app.
This feature of WhatsApp is under the testing phase and a part of multi-device service which is also another feature in the pipeline. 
New WhatsApp upcoming feature
As per the report, the instant messaging apps WhatsApp will soon let the users to migrant their chat history from iOS to Android and vice versa. It is revealed that for using this feature users need to update their app on their devices, so they will not face any compatibility issues. This will enable you to easily shift your WhatsApp chats. 
The feature will act as a sign of relief, it is something a person would want while switching from iOS to Android or vice versa. Recently, there is not any direct way of doing so. There are many apps are available that claim that to easily transfer the WhatsApp chat history migration between iOS and Android, they tend to violate the messaging app's term of service.
Multi-device Support in Tow too
The capability to transfer the WhatsApp chat between iOS and Android will be an extension to the highly hot topic of multi-device support, which will enable you to use WhatsApp on multiple devices at the same time. 
The multi-device support is expecting to bring changes in the WhatsApp experience. It also allows the users to use this feature in offline mode. There is not any word on how exactly the feature will operate and when it will be available for all of us. 
Whatsapp announced this update through its blog post. The blog post suggests that the upcoming app will enable the users to access the WhatsApp web without having an internet connection on their devices. It seems that users will also be able to open more than one active chat on windows. 
Recently, there are users who only have the option of using the WhatsApp chat open on one device. Unfortunately, the dates are not revealed by WhatsApp but we can expect this new feature with the update of the app.
Till then, stay safe, stay at home, wash your hands, and be happy 
For more updates, stay connected and keep reading
Toddles!!