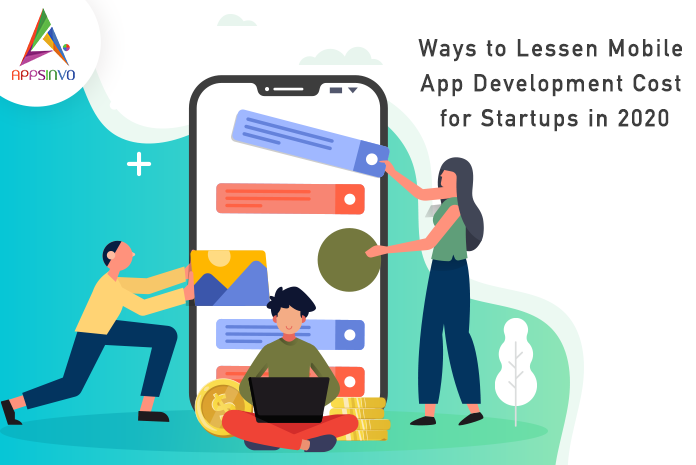 Everybody knows that mobile app development is the trendy and quickest way to make your business digital presence.
There are many situations when mobile app development can actually be an expensive project.
One of the commonly asked questions is how to reduce mobile app development costs?
Due to limited capital and resources building a brand new mobile app can be expensive.
Generally, the average cost of app development varies according to the number of features that are going included.
Here is the important point to learn that not to compromise with the quality of the project by cutting down the costs.
Here are some points that we noted to tell you a crystal clear idea for reducing the app development cost
Ways to Lessen Mobile App Development Costs
Let's take a look at the points or ways to lessen the mobile app development cost
Minimum Valuable Product
MVP a.k.a Minimum Valuable Product development is the most effective and highly preferred way for app development.
It is a prototype containing the essential features and designs of the app.
Instead of spending lots of dollars and time in developing an app for the first attempt.
To save yourself from this you need to get an MVP build with essential features and launch it publically.
It will save your time and money both and update your application time to time with new unique features.
Focus on Essential Parts
The mobile app you are developing doesn't need to require everything for your users.
The catch is here you need to understand and focus on the specific services and what exactly you wanted to deliver.
Catering too many features at the same time will not only confuse the users but also mess up everything.
Try to deliver those features in your application that are essential and make your app unique.
Regular Testing
Quality assurance and bug fixing towards the project closing can make things difficult for everyone, including stakeholders and customers. 
Most importantly, it can shoot up the cost estimates of a mobile app. 
Continuous mobile testing can steer a mobile app development project away from such inflated costs through improvements at all stages of the release.
Simple UI/UX
Opt simple and elegant UI/UX designs for your application is the Sureshot way to reduce the mobile app development costs.
You should not confuse the users with the complex designs, aim for the simple UI designs that help in cutting costs and time both.
Cross-Platform Development
Developing a mobile app for a single platform isn't going to be a worthy step for your business.
Cross-platform mobile app development enables to use of a single code across multiple platforms also save extra costs and time.
Outsourcing
The minimum cost of app development varies between $150,000-$450,000.
Outsourcing the development project can cost anywhere from $10,000 to $80,000. 
The final price of mobile app development depends on the features, the platform of choice and the country a project is outsourced.
Conclusion
MVP, Focus on essential parts, regular testing, simple UI/UX, cross-platform development and outsourcing are the six proven ways to lessen mobile app development cost for startups in 2020. 
Our leading mobile app development and design company help the startups, businesses, and entrepreneurs to take the business to the next level.
Embark your mobile app development journey with Appsinvo today.
For more updates, stay connected and keep reading.
Toddles!!❤🙏