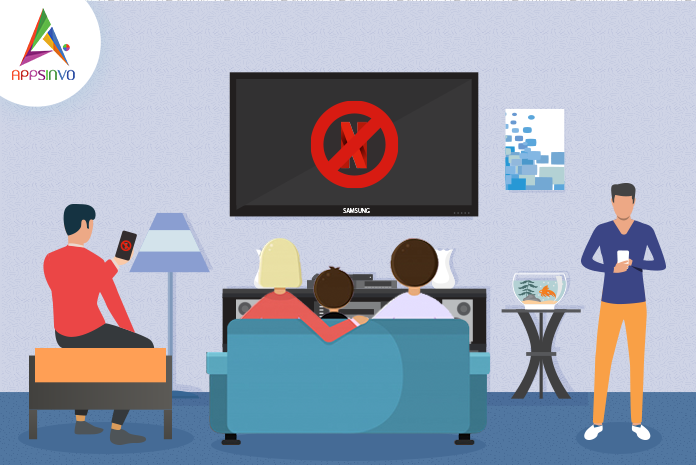 Highlights
Netflix stops streaming in Roku and Samsung Devices.

Roku and Samsung Device List.

The reason why Netflix stop streaming these devices.

How can we get out of this problem?
We all are familiar with Netflix, with its humongous range of TV series, movies, and original Netflix drama.
It dominates as one of the best video streaming platforms.
It is growing at a rapid pace around the world including India.
But if you are a Netflix addict and love to watch its series and have been watching it for long.
Now it is high time to switch if you are using some of the restricted devices.
Yes!! You heard right.
In the recent report, it is announced that some devices won't able to stream Netflix from the next month.
Device List
Recently, in the Netflix report, it enlisted some devices of Samsung and Roku that will not be able to stream Netflix from the 1 December.
The complete list of restricted devices is not revealed yet but in this list older generation devices of Samsung and Roku included.
Roku devices disable to stream Netflix from December 1st:
Roku 2000C

Roku 2050X

Roku 2100X

Roku HD

Roku SD

Roku XD

Roku XR and any other Roku devices that cannot auto-play the next episode
For Samsung, the list is still ambiguous, but Samsung has mentioned that its TVs from 2010 and 2011 with alphabets "C" and "D" in the model number will lose Netflix streaming.
If you don't know whether your device is going to support Netflix or not?
No need to worry, the app will automatically show you a pop-up message to switch your device because of the issue of compatibility.
But Why are These Devices Losing Support?
Due to some technical glitches, Netflix will not be stream from 1 December 2019 on the devices are mentioned above.
Netflix revealed the meaning of the message "Due to some technical limitations, your device will no longer able to stream Netflix. In fact the auto-play the next episode will be finished."
It's Alternative
Here, you have only 2 alternatives either you can buy a new phone or tv OR you can use a third-party option.
Confused?? Let me explain.
When you get to know your TV may be lost the support of Netflix.
If you have enough savings or a handsome salary package I think you should go for option 1.
But if you have some emotional touch with your gadgets them I must say you can rely on option 2.
You can still use the service by connecting a brand new compatible streaming device.
For this, you can go Fire TV stick, Turbostream Android TV Stick, or Chromecast to bring it on watching your fav Netflix shows.
For More Updates, Stay Connected with Us.
Toddles!!❤🙏