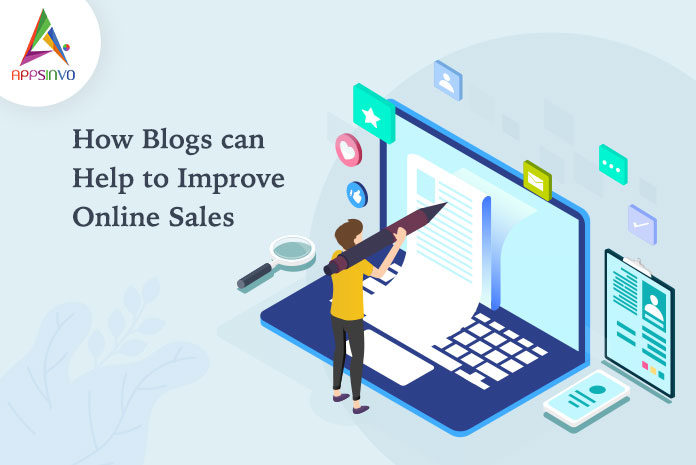 Blogging, we all are aware of this word. But do we know is it really effective? Many of us are still in doubt that blogging does really work for them or not or they think that blogging does work only for big companies and enterprises. 
Luckily, blogging is a pillar of digital marketing and it doesn't work according to the size of the company, it becomes fruitful only when we use the right keywords and target right audience according to our business demands. So let me brief you on how blogs can help to improve your online sales in today's blog.
Entice clients
Every business tries not only to entice new customers or users but also to the right audience. Whatever you choose to write- do it for the right audience. While delivering your services and product details, you can ask your readers about what kind of information they love to see in your next blog. 
Showcase your call-to-action
What you do when you gain the traffic on your website. This will be the right time when you simply showcase your call-to-action (CTA) that lead the readers of your blog. Do and try experiments to see what is best and suitable for your readers and business at the same time.
Boost SEO
SEO is all about keywords and the advantage of blogging for boosting your SEO is that you are developing fresh new pages help to target new keywords. Another advantage is that when you update blog posts on your website weekly, your website update regularly favored by google. Your website gets benefits over those websites who get the update on google only when their core website has new changes. 
Builds Trust
With your blogging posts, you can show what is your business, about your services and products and tell how you work for your clients that help to build trust in your readers. 
Build a Community
Through blogging, businesses can easily build their community. If you are not sure how a blog does that, the kay is interaction. By giving the option for doing comment and share your blog can help to build a community. New clients invited to do a guest post, and ask about their experience with your blog. 
Summary
Business blogging is one of the pillars of digital marketing. But before start business blogging, do some research on some keywords that helps to give perfect information to your reader through your blogs. 
Till then, stay safe, stay at home, wash your hands, and be happy
For more updates, stay connected and keep reading
Toddles!!