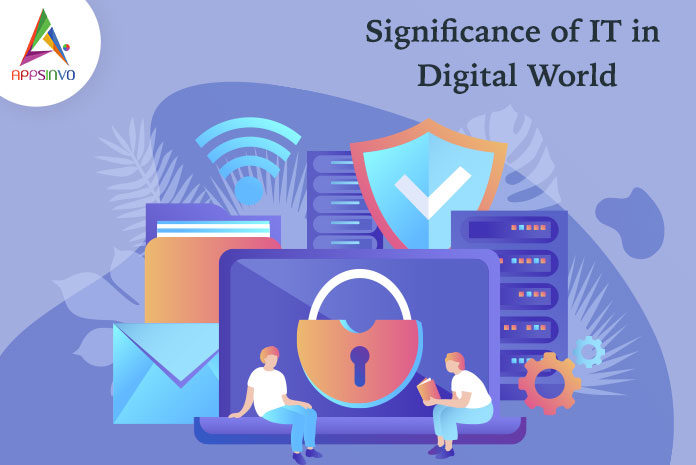 Have you ever wonder how will our life and business modernize without technology? We can't imagine our life with this question, right? So, yeah we can't imagine our life without technology because it becomes a vital part of our lives and businesses because it saves our lots of time, efforts and boosts our security. 
Information technology is consistently becoming expensive, advanced, smart, and more reliable. And the implementation of the advanced technology and tools helping in our business to stay more efficient, productive, and updated at the same time.
How IT helps Us
So here we are giving you the reasons why we need for information technology in the modern digital world. 
Boosts Our Business Expansion
In today's world artificial intelligence, machine learning, and data analytics are hot topics in the modern digital world and it will work wonder if you implement them for the success in your business. By implementing the latest technology gives you a modern approach, improves the business reputation in the market, and enables your business to serve more domains and entice more customers that help to boost your business expansion.
Improves Data Transmission and Communication
In this digital world, the most important thing right now is communication and data transmission. Because of the innovation, the IT world has given us many ways to communicate and transfer data by choosing the right application for the uninterrupted communication connection. Instant, seamless data transmission helps you to work done faster and efficiently.
Security From Attacks
We all have heard many cyber-attacks in our daily life and this is becoming a serious threat to our IT world. And to cure that our many developers are making much software that provides protection from the cyber-attacks and makes your data safe.
Improves our Efficiency
With the help of technology, we can improve the efficiency of ou business that helps to uplift. The advanced technology in IT like data analytics, machine learning, data science, robotics and etc helps the companies, businesses, manufacturing units to improve their efficiency that saves time, money, and efforts also without making many blunders. 
Conclusion
Information technology is helping us to solve the hurdles we faced in our daily life and business. You can't be dubious about the significance of information technology. We don't hesitate when we invest in the latest technology products and on IT developers who help us in our business in a new and innovative way.
Till then, stay safe, stay at home, wash your hands, and be happy
For more updates, stay connected and keep reading
Toddles!!