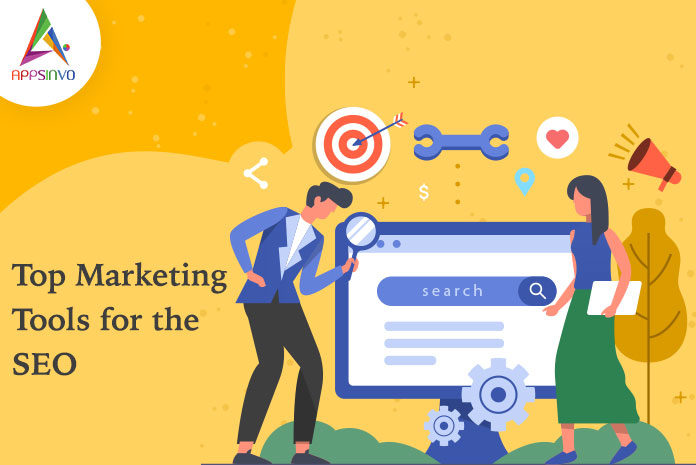 A few years ago doing marketing was a tough task to get the desired result. But in this situation where everything is digital and everything is just a click away. If you are still using the old and traditional marketing tools for your business, this is the right time when you need to turn the table and take the benefits of digital marketing through various tools. 
So if you are one who just stepped into the digital world and doesn't have enough information about the top marketing tools for the SEO, this blog is for you. In today's blog, we're briefing the top marketing tools for the SEO that will be beneficial for your business.
Adwords
Adwords or pay per click is an instant way of online promotion and advertising to generate or gain more traffic on your website. In this, you have limited time in that duration whenever someone clicks on your website page through the advert you need to pay for each click. Adwords or pay per click is beneficial for your website and business online activity. It is useful to get the idea of what kind of keywords and phrases are audience engaging and will be useful for your website.
Social Media
If you are one who loves to build and rely on long-term relationships with your clients and in return gets leads too, social media would be a great option for you to build and maintain the loyal and strong relations with your customers. Through social media, you have the power or can say the opportunity to know more about your customer what they are looking for, what they think about your company about your products or services, and what they want. Social media is a valuable and useful tool for doing market research. 
Press Release writing
Whenever a feather adds in our cap, we feel delighted and share it in our network. The same thing applies to our business whenever you achieve something big or small in your share with your clients and network because happiness grows by sharing. 
Website Content
Whoever using the internet they are looking for some relative information. So it is your responsibility to deliver the relevant information to your visitor and for that you have to add some content on your website that describes your products and service details so your visitor gets the exact idea about your business. 
Modification in Website
Making some modifications to your website is relatively easy but it doesn't mean you have made changes in your entire website. It is imperative to give a second thought about the changes on your website. Changing a small few things like adding some content or change any image or add CTAs etc. in this way you stay on the track with the latest trends. 
Conclusion
So these are the top 5 marketing tools for SEO help to boost your ranking on google and help your business to accomplish the goals. But keep in mind the main point is these tools won't work over the night. It takes the time to show fruitful results so be patient for the outcomes. 
Till then, stay safe, stay at home, wash your hands, and be happy
For more updates, stay connected and keep reading
Toddles!!