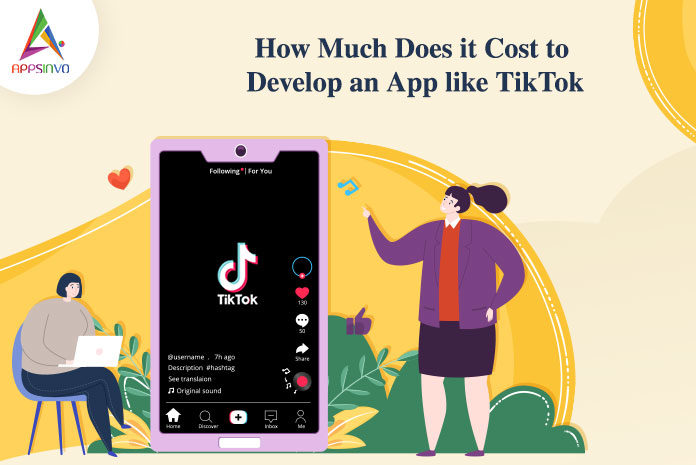 We have apps for everything from ordering food to enjoy your weekend by binge-watching, we have Spotify for music, Snapchat for photo editing, Netflix for binge-watching. There is an idea, where is innovation. There is always a place of innovation in the world of technology and if you get an idea to fulfill that place, you will be the winner. And that place is taken by the TikTok, in just a span of time, it was one of the popular app lists. It was an excellent source of entertainment and had the potential to stick to millions of people. 
Why am I using "was" for the TikTok? 
But how you don't know about it!!! Okay if you don't know Indian government has decided to ban 59 Chinese apps from our country and TikTok is one of them. You can check our previous blog for detailed information. Let's get to the point, how will you benefit from all these? Here is something when you can deliver something unique and innovative to your millions of users who were used to TikTok and became social media influencers. In this article, we will detain you to analyze how you can utilize this opportunity and develop your own app like TikTok.
What is Tiktok
TikTok was a video-sharing social networking platform that later became a trend, a sensation that is known for sharing and creating videos. The app offers trending songs, videos, and tunes so the creators can lip-sync to them like in dubsmash. Creators not only lip-sync they can also create their own dancing, singing, acting, tips and tricks videos. The app also offers some tools, features, filters, and effects so the users can use them to make their videos more amazing so their videos stand out among other creators. Users can like, comment, and share the videos. 
Facts About TikTok
Developed by – ByteDance
Launched – September 2016
Available in – 40 languages
Stats about TikTok
The app has 800 million monthly active users worldwide.

This app becomes the most downloaded app with 64 M installs. 

The app has 56% male and 44% female users.

Titok is used in 154 countries. 

90% of total users use the tiktok app on a daily basis.

On an average of 52 minutes, a user spends time on TikTok.
Features of the TikTok App

Login/Signup: For accessing the app users need to sign up first. For signing up there are many options for the signup for instance email, social network, and phone number. 
Profile: Deliver the service to your users to customize their profiles like change the profile picture, username, add a new bio, and more. Customized options are always a better idea. 
Upload Videos: it is necessary to provide the best, fast, and efficient way to upload the post videos. As a result, it is better to consider sharing alternatives beforehand. 
Effects and filters: TikTok offered many filters and effects to make edits in your videos and images. So it is necessary to add such features to your app. That helps to entice new customers by delivering unique features. 
Video Editing Tools: as it is a social video platform so it should have some tools to edit the video on the app. There are some basic features of video editing like flipping, deciding the speed of the video, and many more.
Likes and comments: Similar to Instagram or Facebook, TikTok also has the options of likes (hearts) and comments. The users can also look through the liked posts on the specific tab.
Social media Sharing: To grab the attention of the other users, give social media sharing options to the existing users so when they share their videos on the other social media like Facebook, Twitter, etc the other users know about your app. 
Push Notifications: it is necessary to add a push notification feature to keep the users posted. To inform the users about the comments, likes, or other updates about their posts. Implement the notifications via Apple push notification service for iOS and Google cloud messaging for Android. 
Admin Panel: This offers several functions like user management in that users can block other users, edit or delete). Moreover, it can assist users in counting posts of a particular user, information about new users, and more. 
Advanced Features for App like TikTok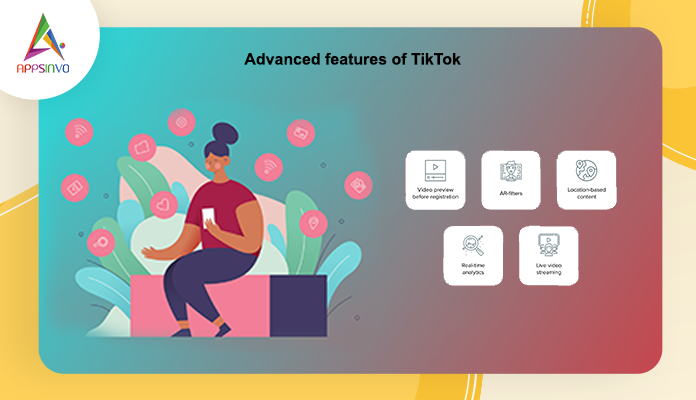 Steps to Develop an App like TikTok
Research your Target Audience
It is the primary step to find out more about the targeted audience towards your goal. You should do the following tips to create a demographic profile through which you find the average age of your users. The behavioral trends decrease the user's demand to download the patience for slow loading time, low tolerance, paucity of security, and so on. So we recommend you to create a buyer persona and a detailed portrait of your ideal users. 
Opting Monetization Model
For understanding the prospective users in a better way, this is the right time when you need to select the right business model for your app monetization. You can use Fundraising through this you can entice the investor to fund their money on your app as the donations from businesses or individuals. The other model is In-app purchases where it allows the users to support the live broadcasters with the virtual currency brought with real money. Advertising through this monetization app can provide space to the other adverts and chargers as per the click, mile, or per action.
Support App development Team
After knowing your targeted audience and the business model, you need to find the app development company or a team so you can start the development phase. In this phase, the development team discovers the phases required for the whole process analysis, makes the list of the required technology stack, estimated cost, and plans the whole project. The essential steps of the development phase are
Define the project scope

Design an app development workflow

Find out the main features

Design the future app plan
Build MVP
The development process of a social video app is complex. Therefore, it will be good for you to not to build an app that is loaded with features, our team recommends launching an MVP or minimum viable product with having essential features so after the launch you can an idea how the user opting your app and consider their feedback and reviews for the further improvements and feature for your app that you can deliver with updates.
| | |
| --- | --- |
| MVP Feature | Description |
| Basic User Interface | The design should include only the main screen elements. |
| User Login | Users can log into the app using social networking accounts, email & password. |
| User Profile | The app user can modify their profile picture, contact details, name, password, gender, bio, etc.  |
| Geolocation Feature | This allows users to add their location where they have taken images and videos.  |
| Search | User can search their favorite other users via their names or hashtags |
| Posting | Users can post images and videos. Also, they can edit their videos and images using the editing tools like filters, emoticons, effects, etc, |
| Sharing | Users can share their videos on social networking sites like Facebook, Instagram, Twitter. |
TechStack Required to Develop an App like TikTok
For an app like TikTok, you need cloud storage like Google cloud storage or Amazon S3. The cost of app development also depends upon the network, operations, and data storage. 

Use artificial intelligence in your app for filtering and personalizing data of thousands of users. TikTok was using the AI for understanding and adding tags automatically after the recognition of the image and object. You can understand this by taking an instance of a filter of virtual rain where users can control the rain just by their hands. 

GWT is essential for better programming productivity.

Use a database like Cassandra and MailChimp integration

Content delivery networks

For data management use Datastax

Audio & Video Transcoding

Universal operating system

Real-time analytics and push notifications

Monetization alternative
Estimated Cost of Developing an App
After seeing the popularity of the TikTok, there are many people & creators out there who are using the TikTok. But after the ban, there is no other app that can fulfill the vacant place of TikTok. So this is the right time and grabs the opportunity by creating your own app like TikTok. Now the most imperative question arises here, what would be the actual or estimated cost of developing an app like TikTok. So the cost of the app will depend on the features and technologies you are using in your app but an estimated cost of developing an app will be $6500-$9500. For more detailed information, feel free to contact our sales team, they are always available for you.
Conclusion
So this is the best time to get your own app like TikTok before you miss the opportunity to make your app in the trending app list. So your app can grow constantly in the cut-throat competitive market. So jot down all your requirements regarding the app and contact us to discuss how to get an app like TikTok or a novel app that is almost similar to the TikTok app but with some unique touch. Now you will wonder how much it costs or how much time it will take to complete the whole project. No worry, just contact our sales team, they will explain to you each and everything.
Till then, stay safe, stay at home, wash your hands, and be happy 
For more updates, stay connected and keep reading
Toddles!!