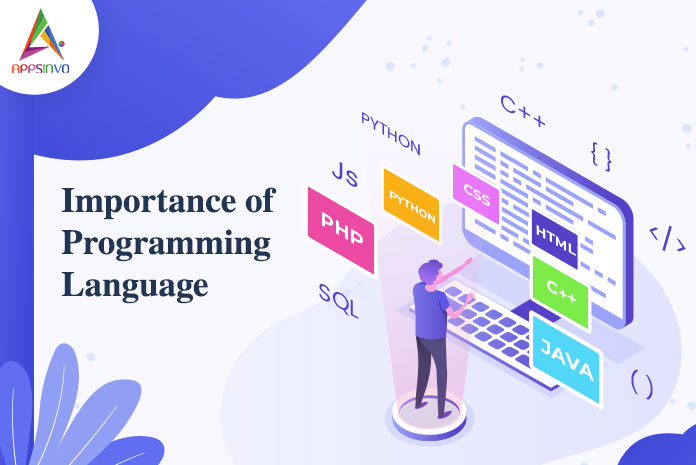 In this technological world, human life is highly influenced by computers and the computer is operated by a computer program. The computer program is arranged by programming languages, which makes them the basis of all the conveniences that we feel. The programming languages are responsible for all programs that have been made scheduling software, rostering systems, uber app, virtual reality, antivirus, online games and etc. thus, mastering in the programming languages brings you one step closer to understand how all technology originates. In today's blog, we will put some light on the programming languages and tell you their importance.
Programming languages suggests a different kind of logical structuring and expression rules that serve to generate recurring and systematic tasks. They have great importance because they allow generating different systems that serve tasks that meet the needs of users. There is a great variety of these languages and in any case, they are oriented to different types of requirements, however, this plurality can be divided into two large groups, Object-oriented languages & structured programming languages. Almost everything we can use in computer science is largely due to programming languages. 
 A computer allows calculation operations at high speed, however, it is totally unusable if it were not for the programs that run on it. These programs are of various kinds, with the operating system perhaps the most important of all, the system on which the different applications run. Programming languages are always necessary for their development, each of which has specific characteristics for its implementation.
In addition, each programming language is written in turn with a lower level, allowing a plurality of responses to existing needs. In other words, each program is made in a clear flow, simple solutions are followed by more complex solutions, and so on, following the path that is adapted to the evolving needs. It is worth remembering that every discipline comes from a simple understanding, so does the science of programming languages. 
As we have said, there are two large groups of programming languages, those with structured programming & those that are object-oriented. In the first case, the language consists of a set of instructions and orders as well as a set of rules of application thereof, propositional logic plays a fundamental role in this case and all operations can be subject to logical relationships.
In the case of an object-oriented programming language, on the other hand, there is an intention to reflect in the language different circumstances of real existence, thus reference will be made to objects, classes, inheritances, attributes, etc. programming languages can also be divided between interpreted languages and compiled languages. In the first case, the language must be interpreted by another program, while in the second case it must be translated by means of a compiler, creating in the process a file that is called executable.
The knowledge of some programming language can be very important to develop capacities in terms of problem-solving and task automation. Certainly, this type of knowledge coupled with some basic notions of algorithms can open a whole new panorama of job possibilities.
Till then, stay safe, stay at home, wash your hands, and be happy 
For more updates, stay connected and keep reading
Toddles!!