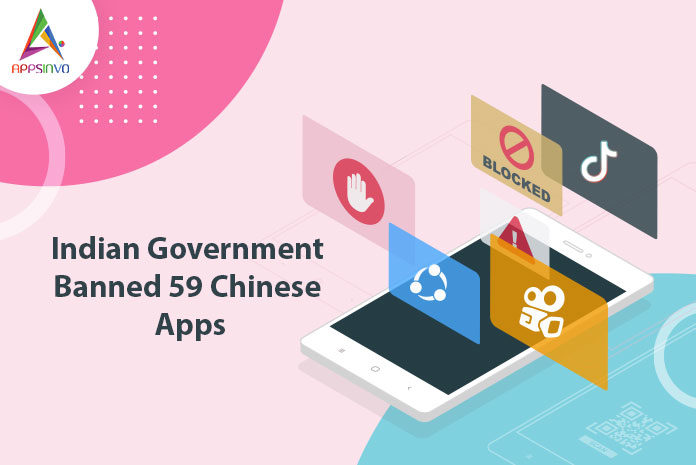 The Indian government has taken legal action against Chinese apps that raise security concerns for the nation. That is why on Monday India has banned 59 Chinese apps that include popular mobile apps like TikTok, UC browser, CamScanner, file sharing app Shareit. There are many questions raise after this news like why it happened, the impact of the ban, how long it will go and etc. This blog will help to get the answers to all your questions. 
Reason for this Legal Action
The Indian government has banned these apps under Section 69A of the Information Technology Act 2000 that empowers the central government of our country to issue legal action for blocking for public access of any information through any computer resource authorized by the government or any officer in the interest of sovereignty and integrity of India, defense of India, the security of the state, friendly relation with the foreign states or public order or for preventing incitement to the commission of any identified offense can be blocked immediately for the access by the public or caused to be blocked by the public any information transmitted, generated, stored, received, or hosted in any computer resource.
Mr. Ravi Shankar Prasad, Minister of information and broadcast has tweeted about the legal action taken against the 59 Chinese apps. And the  (PIB) shows the list of all 59 Chinese banned mobile apps.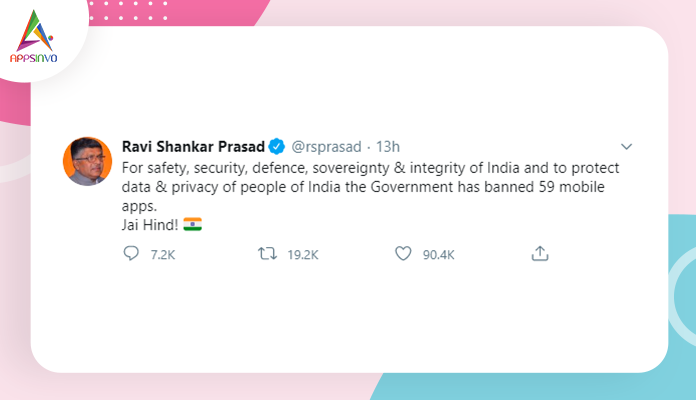 Will the ban be enforced?
It is expected that the notification instruction will be followed by internet service providers to block these apps. After blocking these apps, users will get a popup message saying the app access has been restricted as per the Indian government guidelines. This ban will impact on the apps like UC browser and TikTok where they have a live feed that users were using. Users might be using those apps that did not need an active internet connection for use. But the downloads of these apps are likely to be blocked on Apple's app store and Google's play store.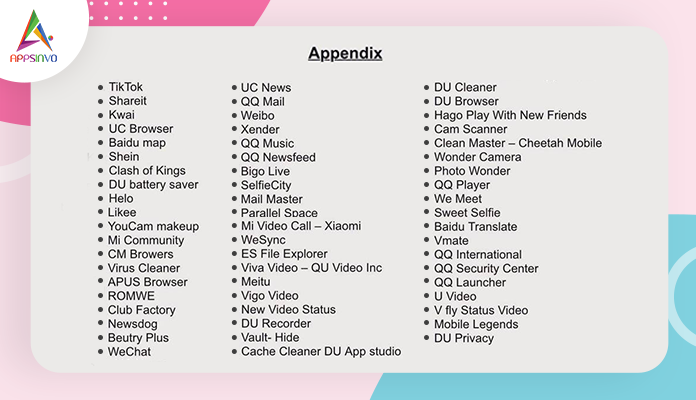 Why is PUBG not Banned?
PUBG lovers are in a scare when the Indian government announced a ban on the Chinese apps and they think that PUBG will also come in the line of fire because it also has some holding of Chinese firm Tencent Holdings. The reason behind why PUBG is not banned because PUBG is not a security threat for the users as it doesn't require so much data of the user and the second point is PUBG is not an entirely Chinese app that is why this gaming app is not banned by the Indian government. 
The Impact of Ban
From the list of banned apps, some apps are very popular in India and have a large number of downloads and users like TikTok, Shareit, Shein, and, etc. TikTok is on the top of the list as it has over 100 M active users from our country and other apps like Helo, Likee and the Bigo app a popular video chat app, these apps are immensely popular in India and these are for those who do not feel comfortable in English. There are many creators who are using these platforms as a source of income. After the announcement of the ban, thousands of jobs are at stack because many of these apps have offices and staff in India. 
Is this permanent?
Before all this, Madras high court banned the TikTok app in India for a few days last year but this app does it come back when the court abolished the ban. But this time, this decision is taken after seeing the context of national security and with some specific strategies. This ban decision could be a warning sign for the Chinese business and for China too. 
Till then, stay safe, stay at home, wash your hands, and be happy 
For more updates, stay connected and keep reading
Toddles!!