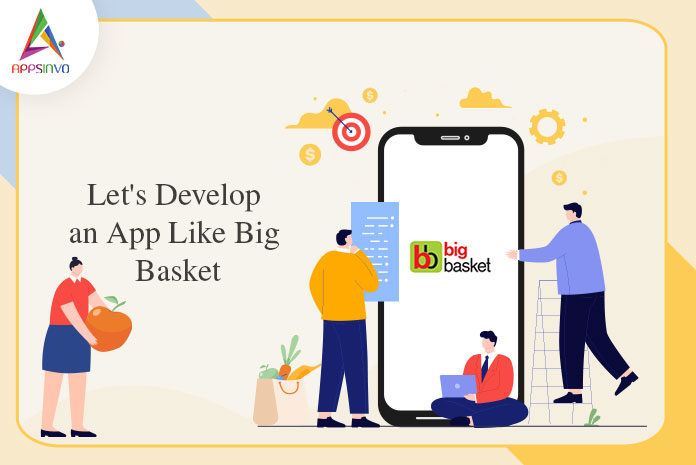 Due to COVID-19, 190 nations are facing many losses and lockdown affects every nation in some particular field like the stock market declining, Import-export with other countries also get affected due to the shut down of aviation services. But in this lockdown, we all have realized that humans required only 3 basic things to live life i.e, Food(Basic groceries also included), houses, and Clothes. 
So in today's blog, we are going to read about the online food or grocery market because these are the ones who deliver food or groceries at our doorstep in this lockdown scenario. As we all know online grocery stores, businesses, startups are growing tremendously and becoming popular day-by-day. 
With the help of technology, it is becoming easy for retailers to sell their products that include vegetables, beverages, fruits, snacks, etc. The popularity of this kind of business is growing day-by-day. It is stated in a report that approx 45% of people from 25-35 age buy groceries from the online grocery market. Let's take a dive into India's biggest online grocery market Big basket and understand how we develop apps like Big Basket.
What is the Big Basket?

Some Facts about Big Basket

Top Features of Big Basket App

Why You Should Develop an App like Big Basket

How Big Basket Works

Panels in Big Basket App

Features require to develop an app like Big Basket

Factors that can affect the development cost

Technology Stack We Use

Estimated Cost for developing an app like Big Basket
What is the Big Basket?
Big basket is India's largest online grocery or food delivery store that helps its users to deliver their groceries at their doorstep without waiting in the queues. It has 18000 products and more than 1000 brands in its catalog they deliver everything users are looking for. 
Some Facts about Big Basket
Founded in –

December 2011

Founded by –

Mr. V S Sudhakar, Mr. Hari Menon, Mr. Vipul Parekh, Mr. Abhinay Choudhari, and Mr. V S Ramesh.

CEO –

Mr. Hari Menon

Headquarter –

Bangalore, India
Top Features of Big Basket App
Available 24/7
A grocery delivery app is available for the users anytime, anywhere, and that allows users to shop whenever they require. 
Effective
The online grocery delivery app is time and cost-saving apps for users because users don't need to visit the supermarket or the shop. All Users have to do is put their needed things in the cart and place the order this is the simplest way. 
Amazing Discounts and deals
These online grocery delivery apps offer great and cost-effective deals with heavy discounts not only for the existing customers but also for enticing new users for their app. 
Track your Orders
Through this app, whatever the users order for themselves they can track their order through the same app and get to know the estimated delivery date. 
Easy Alternative to Pay
When there is a payment wallet inbuilt the app provides alternatives for making payment either in cash on delivery or prepaid as per the choice of the user. 
Why You Should Develop an App like Big Basket
In this hectic and busy lifestyle, many of us don't want to spend their time while waiting in queues at any supermarket or store and this is the reason that makes the online grocery delivery services more popular in today's time. This gives a big, big, big opportunity for the online grocery delivery to scale and grow their business with the online grocery delivery apps. There are some benefits for the shop owners and retailers will get  
Get Payment Online

Improves Customer Loyalty

24/7 Store Presence

Boosts Sales

Wide Potential Customer Base

Direct Marketing Channel
How Big Basket Works
Bigbasket is India's biggest online grocery and food delivery company. So for using and placing your order, you have to choose your order from a wide range of varieties, choose your time for taking delivery, pay for the order either debit or credit card or UPI. it will be fascinating to see how BigBasket works after we place our order
Collect orders from Multiple stores
After you place the order, the online grocery app will contact the nearest grocery store owner in your service area.
Pack the order 
When the grocery store gets the notification of the order they start packaging the fresh food and grocery with the help of temperature-controlled bags.
Pre-Scheduled Delivery with the tracking system
After this, the online grocery delivery store gives liberty to the users to select their delivery time as per their convenience, real-time tracking the order, and giving alerts to the users about the order status.
Panels in Big Basket App
If you are a store owner and you want to expand your business. You have two options either you can contact the online grocery delivery company in your city or you can also develop your own online grocery company. And if you are planning to establish an online grocery store, you need to be very careful while hiring a company for your project. Appsinvo has more than 4 years of experience in the field of Android and iOS app development. Any online grocery app like BigBasket have 4 panels
User/Customer Panel

Admin Panel

Grocery Store Delivery Panel

Driver panel
Features Require to Develop an App like Big Basket

| | | | |
| --- | --- | --- | --- |
| Customer App | Store Manager App | Admin Panel | Driver App |
| User registration | Login Process | Admin Login | Login Process |
| Select Locality and set Hyper Market | Store Locator | Dashboard | Dashboard |
| List Categories/items | Accept & Reject orders | Manage stores | Order request |
| Search products and view results | Store pick-up | Assign Managers | Track customer location on the map |
| Add to shopping list | Order management | Manage listings | Order History |
| Check out the process | Logistic integration | Manager customers | Push notifications |
| Select payment mode and make payment | Help and support | Manage payments | Update delivery status |
| Schedule delivery | Change Location | Manage | Manage profile |
| Reorder | Inventory Management | Notifications | |
| View order history | | Manage reviews | |
| Notifications related to offers and deals | | Add offers | |
| Rating & feedback | | Analytics & Reports | |
| Account settings | | | |
Add on features for Big Basket like App
| | | | |
| --- | --- | --- | --- |
| Customer App | Store Manager App | Admin Panel | Driver App |
| Track order in Real-time | Dedicated web interface | Manage real-time tracking | Live track path |
| Social Media Sharing | Push notifications settings | Dashboard analytics | Chat/Message |
| Communication Channel  | Real-time analytics  | Add/Block/Remove users | |
Factors that can Affect the Development Cost
Online grocery demand apps come under the data-driven apps category.  This category app is a little expensive as compared to the basic functions app. There are some major factors that decide the development cost of the app like a big basket
App Platform
This is one of the major factors that affect the development cost of the app like Big Basket. So, developing an app for the iOS platform is cheaper than the Android platform. 
App Design 
Whatever app you are designing the UI/UX should be simple and easy to use and when it comes to designing an app like Big basket you can't neglect the small points because for enticing more buyers and engaging them into your app UI/UX plays a vital role. Appsinvo has great experience in designing the best UI/UX at an affordable cost. 
App Development
The development cost of the app depends on the location of the company that is developing your app, their experience, and expertise. 
App Size
Features and functions define the size of any app. So for version 1, it is suggested to keep only core features and functions that help in diminishing not only the cost but also the size of the app. 
Mobile wallet
If there is a dedicated mobile wallet in your app, it will ensure to make the payment without any hassle and stress. 
Technology Stack We Use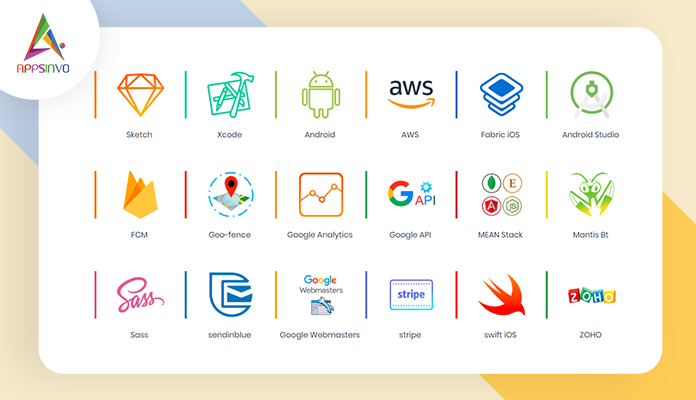 Estimated Cost for Developing an App like Big Basket
The estimated cost of developing an online grocery app can be evaluated by its platform you choose, complexity, features you introduce, and the last country you opt for your app development project because the price differs from the countries you opt for. If you choose the Appsinvo team from India for your app development, the app delivery will cost you around $5500-$9500 or you can contact our sales team head for more precise details about the project and its estimated cost.
Final Thought
This new way to shop groceries through the online grocery shopping app helps the users to make their purchase with their smartphones at their doorstep without going outside in this COVID-19 pandemic situation. This app gives the experience of the simple and easy process to make the purchase online. By using these apps, users will also get the best deals and discounts on the items. 
Till then, stay safe, stay at home, wash your hands, and be happy
For more updates, stay connected and keep reading
Toddles!!