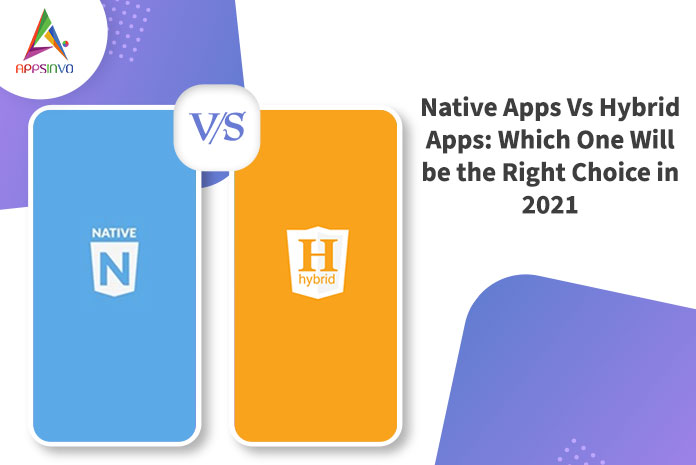 After doing many efforts and excellent market research, you are here with having your mobile app idea but with a dilemma. The dilemma of whether you should invest in hybrid app development or native app development. Both sides of the app development are rich with functionalities, features and can fits well as per the needs of your app idea. 
In this article, the debate between hybrid apps vs native apps is a never-ending debate and already fierce. However, choose one over the other can be done only on the basis of the disadvantages, features, benefits, metrics, and so on.
So let's get started with the basic info of the native and hybrid apps that will help you decide the right type of app you should develop as per your needs and demands in the market. 
What are Native Apps?
Meant for particular platforms like iOS, windows, android, native apps can be installed directly to the smartphones and operate without internet connectivity in most cases depending on the type of the apps. Native apps can simply be installed from the app or google play store. 
They are coded in languages that can be easily accepted by the platforms one at a time like swift, java, Objective C, kotlin, etc. native apps operate faster by harnessing the processor power along with accessing specific hardware like GPS. let's see the features, advantages, and disadvantages of native apps.
Features
These apps are highly reliable

These apps are simple and fast in performance.

These apps offer a better user experience.

Native apps support both offline and online operations.

Features of the native apps can be utilized in the best way.
Advantages
Offer a wide range of functionalities. 

It has push notification functionalities.

Quick and responsive software performance.

Assured the quality of the native apps.
Disadvantages
It is a quite time-consuming app development process.

Developing a native app is not cost-effective. 
What are Hybrid Apps?
The hybrid app is a perfect blend of native and web apps it means it can easily operate on multiple platforms. The operation of hybrid apps is almost identical to the web apps but it installs like a native app. 
This kind of apps consists of two components – a backend code written in HTML, CSS, or javascript, however, the code is loaded through web view. These kind of apps are developing using the third party framework. Let's see the features, advantages, and disadvantages
Features
Hybrid apps involved integrated with web-based services.

Hybrid apps have a cross-platform user interface.

These apps are comprehensible and managed effortlessly.

These apps easily integrate with the device's file system.
Advantages
Hybrid apps have improved UX/UI.

It saves time because of easy and fast development

These apps are easy to maintain.

Less expensive as compares to the native apps.

Also, render offline support.
Disadvantages
It has limited capabilities.

These apps give a poor user experience.

It has some performance issues.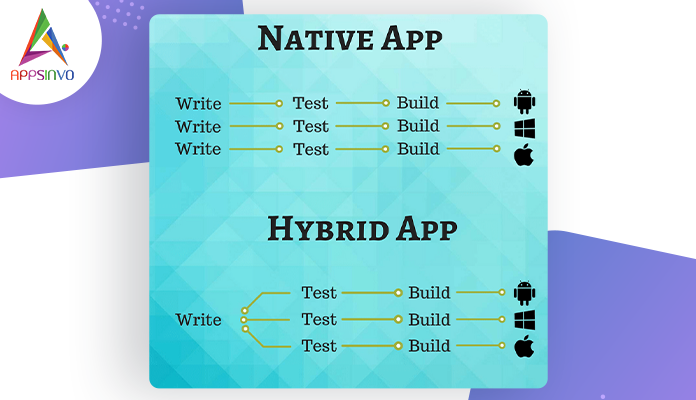 Comparison Chart of Native and Hybrid Apps
| | |
| --- | --- |
| Native Apps | Hybrid Apps |
| Different code for different platforms | Write ones, run everywhere |
| High investment in time, price, and resources | Saves money and time |
| Fast and most responsive experience for users | Medium performance if compared to the native apps |
| Higher cost and development time | Faster development cycle |
| Developed in platform-specific language | Developed using, HTML, CSS, or javascript |
| E.g. Paypal, Gmail | E.g, Untappd, Baskin robbin, etc |
Conclusion
When it comes to choosing any one of the platforms, there are choices of platforms as per your requirements. Therefore it is not easy to choose one type of app because both are beneficial as per the requirements. So I think this blog helped you in finding the right platform for your app development. If you have any queries related to the hybrid app or native app development, feel free to ask us. 
Till then, stay safe, stay at home, wash your hands, and be happy
For more updates, stay connected and keep reading
Toddles!!