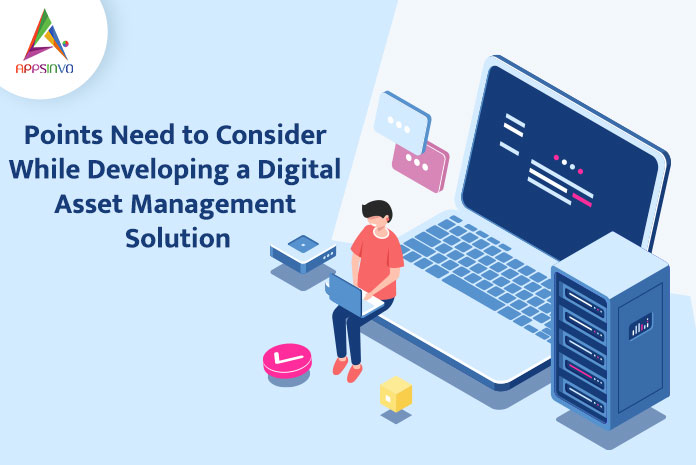 If you are planning to have a digital asset management solution, it is the right time to initiate thinking and mapping out the digital asset management solution strategy. From assigning and managing assets to accelerating user adoption and measuring outcomes, there are several things you need to consider before you start the digital asset management strategy.
You have to realize that digital asset management or DAM software is the unique solution for your assets, the next step is to select the best digital asset management solution that restricts the most with your organization's requirements. In today's article, we are going to know about the points you need to consider for developing a digital asset management solution.
Points for Developing a Digital Asset Management Solution
Overall needs
It is necessary to make crystal clear of your demands that are kinds of file formats the software supports, the volume of content it requires to take care of, and the kinds of features it should include. There are many free digital asset management software available you can easily try your hands on. 
Carry out an audit
This is the foremost thing that you need to choose for the best digital asset management solution for your business is to find the size of your digital assets and find out by how much rate they would grow in the coming years. We understand this can be quite a task. 
Search and browse options
One of the main perks of a digital asset management solution is it has the potential to locate your digital assets effortlessly. A good DAM solution will include both and it will make your search for videos, images, and others easy and simple.
Make sharing, and publishing easy
The best digital asset management software streamlines the procedure of publishing, sharing, and distributing the assets so your content can reach your audience on time. This feature will help you to create links so you can easily share the content with your teams and clients easily.
Many integrations
There is nothing better than enjoying the perks of the existing system in a single one. Sitecore, salesforce marketing cloud, Microsoft office, adobe creative suite connector- these are the best digital asset management software that integrates with the various platforms you can take the perks of using the assets.
Metadata management
Metadata is also known as the data that is attached to the assets, there are many metadata like alt text, title, keywords, etc. as the name explains, metadata management is a feature that easily assists your to search and organize all your digital assets. Using relevant metadata will help to enhance the searchability and efficiency of your digital asset management solution.
Top Digital Asset Management System Examples
From building to archive- a digital asset management system gives you overall management and control over your digital assets. Let's take a look at some best digital asset management software
Final Thoughts
So this is all about the digital asset management software, if you want to learn what is a digital asset management and its types you can our previous blog. In the digital world, digital asset management is not an option anymore, it is becoming intuitive and integrated software that acts as a driving force. 
Till then, stay safe, stay at home, wash your hands, and be happy 
For more updates, stay connected and keep reading
Toddles!!