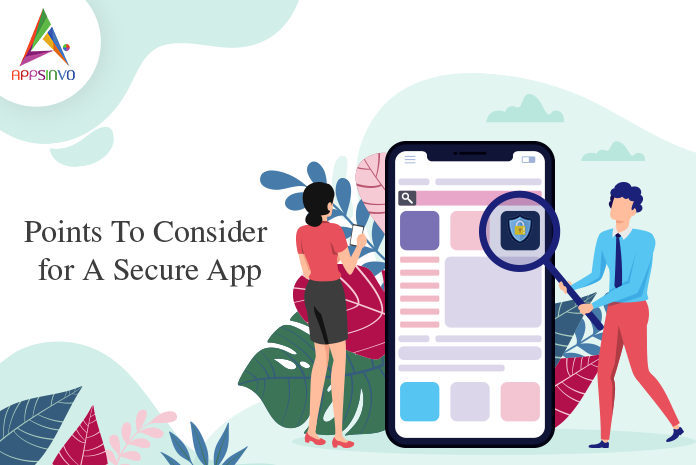 There are many cases about data and privacy breaches we have seen in the last few years. 
Everybody wants secured mobile apps in which they are assured that their data are safe. 
All of us have seen how iOS or Android are not only at risk of viruses but of malware. This is not the most bothersome dilemma in an application, but several applications are really bad. 
As a common rule, we recognize that an application is corrupt after having installed and examined it for a few minutes. 
It would be great if we don't install and accept corrupt apps and thus avoid copying and installing dangerous files into our device.
Screenshots and Icon
In the Apple store and Google Play Store, apps show some screenshots of what we can see and observe after installing the app. 
Many companies don't have UI/UX designers to make a visually appealing application, but there are times when our inexperienced eye is able to see that difference in design is not common in an application. 
One way to recognize that the application is worse than we can guess is if these screenshots do not directly show the application, but instead put images related to what they want to offer us.
Reviews of the App
It is simple to look at the ranks of applications. With this, we can see that a 5-star application with many downloads does not automatically indicate that it is a fabulous app. 
But if something is hard to manage, it is the reviews. Some adverse reviews are normally the attention of the app users, and this cannot be removed by the app owner. 
Please note that not all negative reviews are genuine. This problem encountered by the user might not be the mistake of the app owner. 
Therefore, we suggest you look at the reviews & ratings of the app, and from there, you can get a belief of how good or bad the application is.
App Description 
You should identify the characteristics of an app through its description. If you notice it hard to point the characteristics of an app to a special solution, then, you should begin having a dilemma about the app. 
All great apps concentrate on working on a particular problem and are very transparent with the method they explain it. 
Apps that are general and purpose to render a kind of solutions that are not trustworthy. Mobile apps should fix a solution to a specific obstacle and do so wonderfully.
App Developer and Website 
A good sign that the application can be reliable and that is what you are searching is to see what other applications the app developers have. 
You can take your time to see at some of the other apps that the developers have. This will give you a thought of the level of expertise of the app developer holds. 
Another major point is to have a web page. Great mobile apps have devoted web pages where they offer good content and responds to the questions and concerns of the app users. 
Permission
This is one of the best signs to conclude if the app is bad or good. You should remark the permissions that it asks for when making use of the app. 
With the new versions of the operating systems, the grants are being scaled up.
An application that has various characteristics such as geolocation, clicking pictures, and requires your contacts will not ask for the permissions until it requires to reach those functionalities.
Conclusion
So these are the points you should consider before installing an app that will definitely help you find the secure app from the millions of applications.
If you know any point that will help us to find a secure app tell us in the comment section. We'll definitely add it to our blog.
Till then, for more updates, stay connected and keep reading
Toddles!!❤🙏