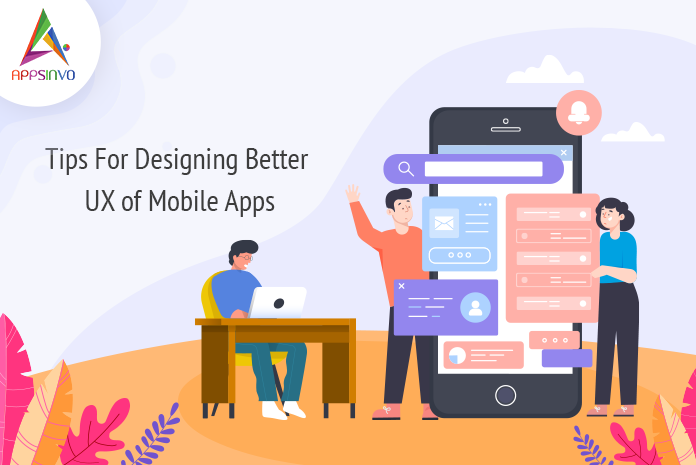 Whenever we use a new app what we notice first? Maybe the theme or color or maybe design or maybe something else.
There are millions of apps accessible and developing daily in the market and to stand in a ruthless competition, the app is needed to be distinctive, innovative, inventive and utterly appealing.
Users require visually appealing and likable apps which eventually can be fulfilled through the consistent and vital placement of UI and UX. 
It will be not mistaken if we say that UX importance takes the app to an entirely different level. 
Since the commencement, we are emphasizing more on UX, but do you know what these titles refer to? Let's figure out quickly and correctly.
Correct Guiding
Many users get frustrated when they are unable to understand the functionality of the apps and they have to shift to other similar apps.
So that this does not happen, it is necessary to understand with the users and interact with them, installing a proficient system of accurately guiding them through the application and notifying them about everything that is occurring.
Prioritize
Normally 20% functionality of the app used by 80% users. Therefore, it is very important to get a crystal clear idea of primary and secondary functions of the app.
So, if it is possible, not you must have to eliminate the unnecessary functionalities from the application and prioritize the necessary functions.
So that your app will not lose its potential users and remain focused on their main objective.
Simplify
Avoid putting many options in the menus by grouping them to reduce the memory load. Users can only remember about six elements at a time after seeing them. 
Divide the long processes into different stages, if you reduce the number of options you show the user, you will withdraw immersing him with information, and it will take less time to make a decision.
Highlights
Get out of the boredom, if you want something to draw attentiveness, don't be worried to do something that discloses everything else. 
It doesn't have to be something very diverse, just a color variation, something that shouldn't be there or also a distinct typeface makes it get the user's attention. 
You will always get the recognition of the user by having a factor that stands out from the rest.
Prototype
Now, you have to execute all these points in the prototype of your application. 
This prototype should truly reflect how the content of your service is structured and the operation of the different exploration flows, as well as the cooperation between the different elements.
Conclusion
Although every aspect of the mobile app is important, somehow UX plays a vital role. 
In order to develop an app, it is necessary to research the needs of the users through similar apps in the market, also put the main focus on the UX of the app.
For more updates, stay connected and keep reading
Toddles!!❤🙏