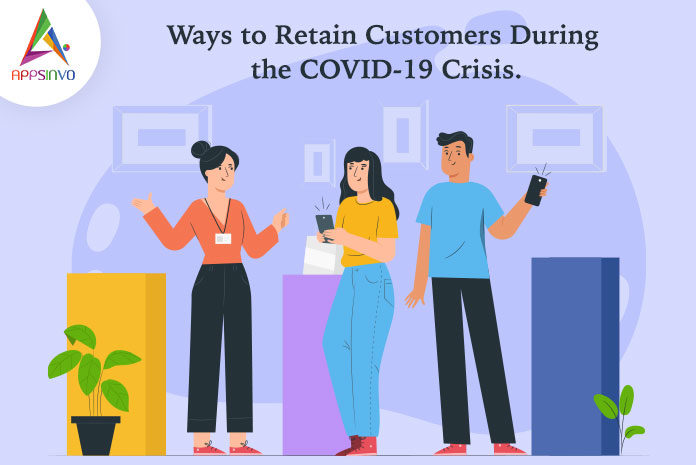 In this crisis time, the Coronavirus outbreak has turned the world upside down and create disturbance in our daily hectic life and business world. Business owners are trying hard to keep their businesses continue to leave their impacts on digital marketing. So, it is imperative to connect with your customers otherwise you'll lose them.
Here we're going to tell you about the ways by which you can retain your customers during this COVID-19 Crisis.
Marketing Automation
The easiest and cost-effective way to keep in with your customer is marketing automation. This will make you ensure that your job is done without making many endeavors. Moreover, you don't have to pay someone to do this job and do campaigns.
Engaging Content
Content has always been in demand and our clients are quarantine at their home. Your clients are demanding high-quality content from writers. For digital marketing, content creation is an imperative part. For making your business online and enticing new customer you need to create unique and engaging content. 
Connect through Social Media
In this time everyone is at home and using social media daily either to connect with old friends and reliving their old memories. This is the high time when you can communicate with your new clients in a great way to tell them about your business services, products so your clients express their opinion about your services, in fact, you can also get some feedback that helps your business.
Become More Digitalize
Due to COVID-19 many businesses and organizations have taken their operations online and providing their services online. Many businesses opting online businesses, it helps them to keep their business afloat. And for that, you can use many tools that help you to stay connected with your teammates, employees, clients, and the whole world. You can't offer your services online but you can crack the deals, take followups, and connect with your clients.
Provide Updates of Your Business
This time is hard for everyone either it is young, old, rich, or poor. Coronavirus has a major impact on the business world and every domain gets affected by this outbreak. At this time you need to im\nform your customer about your business updates. And for these updates, you can use email marketing, Social media, or upload video also give updates of your business opening hours so your customers don't get confused.
Conclusion
After seeing this current crisis due to coronavirus Outbreak, many companies decided to redistribute their budget in digital marketing as soon as possible. Because investing in digital marketing can help your business and keep it afloat in this crisis time. So it is the right time when you need to pay attention to empowering your online presence and when this crisis will over cause it will not last long, you'll definitely enjoy the result of today's investment.
Till then, stay safe, stay at home, wash your hands, and be happy
For more updates, stay connected and keep reading
Toddles!!