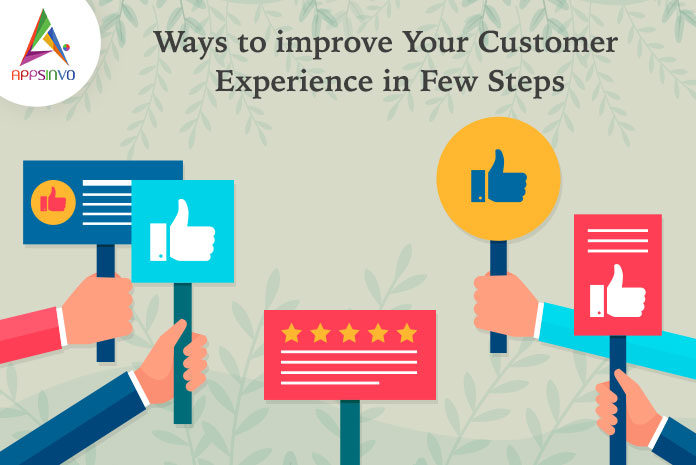 For today's blog, I don't have anything to say for an introduction so let's get to the point without wasting further time.
What is Customer Experience?
The experience collection of the interaction of the customer has with any organization is known as the customer experience. Either you are from sales, marketing, or any other field this is the top of the marketing funnel. Or you can say it is the outcome of the communication between the customer and the business that is started from the starting of the interaction.
Now the second question arises here that
Why does it matter?
Improved customer experience helps your organization to generate more and better leads, drive your sales growth, boost average revenue, and the important part is the customer experience is under the control of the enterprise. 
Ways to Improve Customer Experience
Discover the experimental tips you can implement from right now to improve your customer experience
Understand your Customer
Do the proper and deep research about what your clients/users/customers are looking for and help them to create or build a valuable product that easily connects with your customer. When your products and services satisfy your clients and meet their needs, it makes them happy and leaves them satisfied.
Customer Experience Strategy
For making a robust Customer experience strategy you need to take care of some points
Write buyers Description

Build a road map

Outline business accountability

Vision for customer experience

Gap analysis

Measurable key performance
Customization
Customization is the best way to make your clients more valuable. This will help you in the long term for improving customer satisfaction and builds more leads. When you solve the obstacle of your client in a unique way, you have happy and satisfied clients.
Use Chatbots
Technology helps us in many ways and it also gives us virtual agents i.e. chatbots. Chatbots become most popular in recent times due to their efficiency, 24/7 availability, and interaction like humans with humans and this makes your customer happy and satisfied with your products and services. 
Conclusion
However, the above-given steps will help to improve customer experience (CX) may seem listening to customers, understand them what they want and care about, improve your delivery will help you to do an outstanding performance. Customer experience adds star in your company that puts a special impression on your new customers.
Till then, stay safe, stay at home, wash your hands, and be happy
For more updates, stay connected and keep reading
Toddles!!