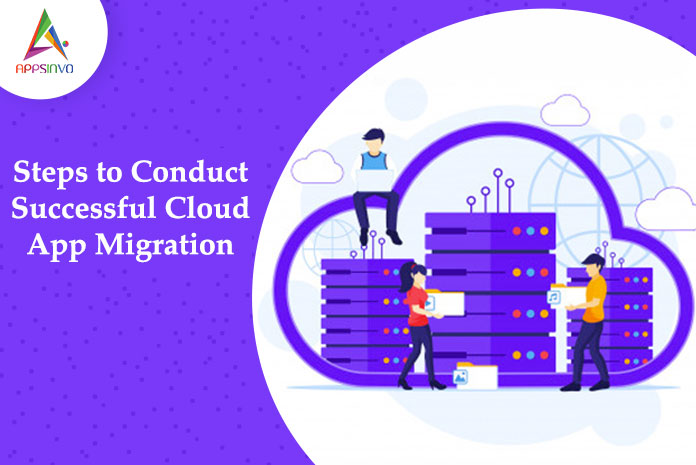 Cloud computing is growing exponentially from the last few years and it is showing future progress in the tech-savvy world. The adoption of the cloud grew in 2020 because of the pandemic outbreak and people are shifting towards remote work. 
In a survey, it is found that 82 percent of the respondents increase their usage of cloud services in 2020 with 60 percent saying that their use the off-premises technologies has grown consistently. Businesses of all sizes are making their endeavors to shift their operations towards the cloud and encouraged by the many beneficial cloud technologies that provide businesses.
This article will take you through the steps that you need to conduct to make the cloud app migration app successful. Let's dive into the blog and see what more info you get. 
Is cloud migration safe? 
When it comes to cloud migration, data privacy and security are the primary obstacles that we usually face. In real-life, top laaS providers give their best to secure their user's data. This cloud environment dedicated to a single business only and hosted by a businesses' equipment or by a cloud provider. 
For a private cloud it may cost more and need more effort from your staff, this choice provides extreme protection and customization level while providing the same level of scalability and productivity as a public cloud. 
Step process of cloud migration
Define the migration scope
By evaluating and auditing your app portfolio for cloud readiness. For instance what type of software do you use? Which apps bring and do not bring value in the cloud and should be turned off? During this evaluation, you can use time as the most successful way to define what to do with each element of your already existing system. There are 6 R's strategies for cloud migration: Rehost, retire, repurchase, refactor, replatform, and retain. 
Define migration success
This is the second stage of cloud migration to create KPIs. this will assist in helping you measure how well does the cloud migration fulfills the business goals and expectations. 
Select a Cloud Environment
Before selecting the cloud environment you should first define the cloud model. You can select between a private, public, and hybrid cloud model. The next step is to choose a cloud provider because it is the one that defines the best cloud IaaS providers for global enterprise capability, adoption, and service availability. 
Automate Migration
There are many tools that are provided in the market to do the heavy lifting associated with post-migration support and cloud migration. This will help in boosting the business their cloud migration speed, reduce migration costs. Also, the top mobile app development companies using automation tools to increase their migration projects' success rate and see the faster time-to-value. 
Perform a Pilot Migration
Performing a pilot migration plan will assist you to confirm if your strategy for migration is good and recognize what can you improve and make seamless large-scale migration. 
Migrate
So you have made all the preparations and proved your strategy. Now it is the time and you go into the migration process. In this, you will run the production migration and migrate your users and data to the cloud. 
Conclusion
You need to understand that cloud migration is a complicated process that requires detailed preparation and years of experience from the team. So if you want to migrate your system to the cloud-based infrastructure and seek developers, appsinvo is there to help you. 
Till then, stay safe, stay at home, wash your hands, and be happy
For more updates, stay connected and keep reading
Toddles!!