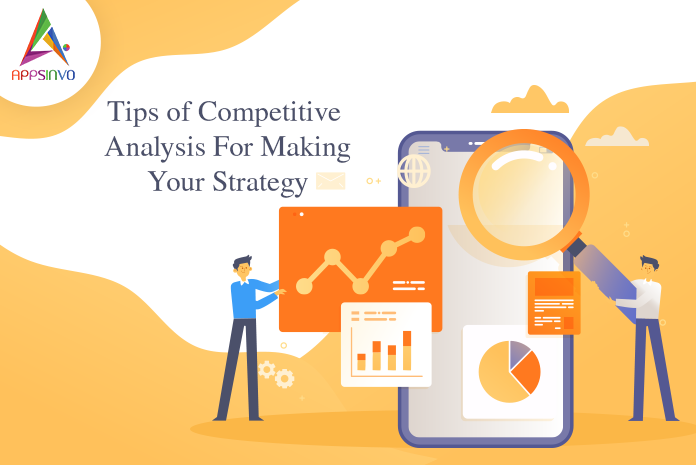 Every company has a different acquisition strategy and you'll get the best if you know where to find it.
We have always considered how users are considered at the top position of the strategy formation but what they disdain is their opponents. 
Now, if you are having second ideas about whether it is really important to analyze opponents, have information about their approach while you are planning your approach. 
Yes, it is, in fact, totally is necessary. It de-risks your operations and raises the possibility of success.
The Single rule of competitor analysis is that you are not to imitate them. Well, you can learn a thing or more and use them to enhance your work.
But you don't need to imitate the whole features. You can identify the same growth issues and draw a conclusion on how to address them.
BE THE VOICE NOT THE ECHO. So, don't imitate the other to make your own. In this blog, we'll tell you how to create your own strategy for the best competitor analysis.
Opt your Opponents Wisely
Now, during looking at the mobile app development opponents, pick them carefully. Not every app development company in the alike region is your opponent. 
The companies at the novice's level are not a menace and apparently won't have a plan you can implement. These companies at looking for durability rather than the extension. 
If you choose the incorrect opponents, your plan can horribly astray. Selecting the wrong one and attending their ads and websites might appear in degrowth.
Follow Sustained Companies
Keep a record of the companies that have maintained the competition and market and driving them. You can select brands like:
Uber

Facebook

Airbnb

Amazon

Pinterest
These names have been in the market for so long, endured the ups and downs and yet light out. 
These apps and their plans are deserving of understanding and knowing. Also, they are not the primary opponents that you require to examine deeply but, just study the durability strategies.
Check Competitors Audience
Much useful information can be obtained by examining the user recovery funnel of the company. 
Select the ones that have a related business pattern and set of users like yours. Here are some of the target users you can search in your opponents:
Business Enterprises

Youngsters

Wealthy consumers

Middle-age people

Middle-class customer
The variety of users means a lot. The service or product you are delivering has so much to do with a variety of users. 
The user behavior changes and companies frame policies based on what they are targeting. Choosing a company with a distinct set of the user is nothing but a misuse of time.
Identical Business Model
You also need to check whether the opponent app development company you are examining shares an alike business model like yours. 
This can be very necessary for your business. Whether they are dragging their business or they are requiring for an eCommerce website with easy checkout, or they are creating money from crediting for the premium characteristics, and so on. 
Each business model has several ads, various landing pages, collateral sales, and automated emails.
There is a complete process to develop and execute competitive policies into your business functioning.
Sort out the likely concepts that can be suitable for your business growth. 

Prioritize the thoughts based on their accomplishment rate.

Evaluate if any of the A/B test results are appropriate and what would be the cost of implementing it and whether the return is worth the cost.

Transfer an A/B test for the ideas.

If all of the above questions have an affirmative answer, implement it. 
So these are the points you consider while competitive analysis for making your own app or website.
For more updates, stay connected and keep reading
Toddles!!❤🙏