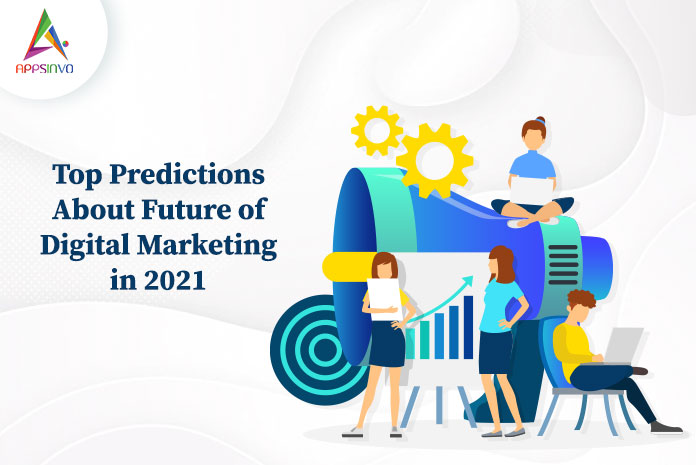 The pandemic year 2020 is over now but the marketers are still catching up with the rise of the global COVID pandemic that marks the year. The fundamental changes in the middle of the pandemic that caused in the global business environment have made many markets think about digital marketing in 2021 to oppose this unwanted or unexpected situation.
During the lockdown period, every profession went through a recession and needed to shut down their physical stores. The beginning step for any business is to stabilize the business by retaining the existing customers that is where the digital marketing operation enters. 
Digital marketing is the best way to reach your potential and current customers through online media like social media, ads, email, etc. through these platforms you ensure the smooth functioning of the business. Digital marketing is a vast platform, unlike conventional marketing. If you are not at the top of the latest trends of the digital platform, you can easily retreat it. 
Therefore, we have written this article where you clearly know and comprehend the trends and changes coming out for digital marketing in 2021. Therefore without wasting much time, let's take a look at the future trends of digital marketing. 
Future of Digital Marketing in 2021
Artificial intelligence
Artificial intelligence is now expanding its possibilities in the world of digital marketing as well. But in the next few years, we are going to see many rapid changes in the ways of doing business with the help of artificial intelligence technology.
As per a report, 80 percent of emerging technology will have AI bases in 2021. There are many apps like Netflix, Amazon, and Instagram that are using this technology for their marketing strategy ans saved tons of money. 
Voice Search Technology
Voice search technology enables the customers to make their purchase just by using voice commands. In a study, it is shown that by 2023, 8 billion voice search assistants will be in use and the smart speaker will dominate the world with 41.3% CAGR. research shows that the voice search is growing abruptly and will touch $80 billion by 2023. 
Augmented Analytics
The augmented analysis implement data mining and using predictive technology for instance machine learning to predict what is going to come. It is used to reduce the customer problem and expect business intelligence. With augmented analytics, marketers can make the verdicts without depending on the analytics team to give information.
Video Content
As per the worldwide survey of Cisco's report, it predicts that video content will be 82 percent of all internet traffic which is the goldmine of marketers. Hubspot expresses that 54% of customers are tending towards the brands that release video content.
Therefore, in 2021 it becomes mandatory to make numerous video content formats that are related to your brand and industry. So make sure all your videos are properly branded to portrait your brand values and products.
Augmented reality
From a market perspective, the augmented reality is an amazing tool and it is easy to implement especially it drives sales. The augmented reality has transformed stores and replaced shopping experiences. Augmented reality makes it easy for the naive buyer to give a try to the product without going to a store. This makes the marketing department more relaxed because they can express what they want. 
Summary
The trends mentioned above are going to bring new changes in the ways of doing business in the future. For 2021, there are all types of strategies, technologies, and tactics for marketers. We hope this article renders you the required information so you can easily invest in digital marketing. 
Till then, stay safe, stay at home, wash your hands, and be happy
For more updates, stay connected and keep reading
Toddles!!