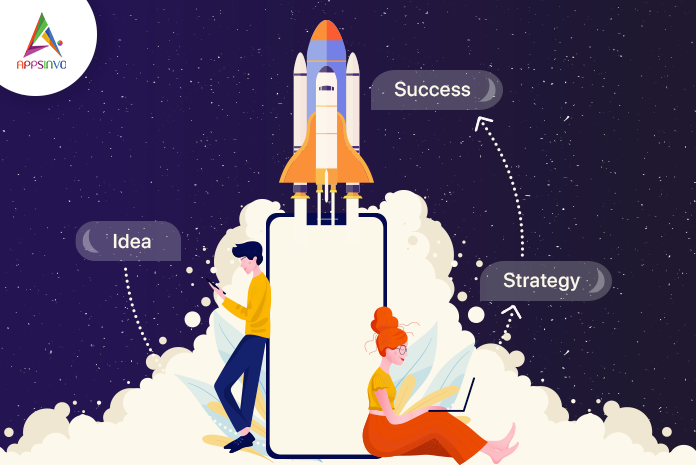 When we are at a point where our app developing and testing process is done, and our app is ready for launch. Now, this is the biggest moment for every developer & at this time you need a tactical strategy for do not fall in the mistake of not approaching pre-launching strategy in the right way.
We have worked so hard to reach this point. So we need to give dedicated time to plan our strategy for launching our mobile app.
In this blog, we will render you some points that will help you to make a foolproof strategy before the pre-launch of your mobile app.
So, don't miss out on any point and find the way to success!
5 Things to keep in mind before launch a Mobile App:
Define goals and target audiences

Analyze your Opponents

Create a Landing page & Video Teaser

Marketing Plans & Broaden your network

Launching Date
Define Goal & Target Audience:
First, before spending your valuable time and money on creating and developing an app, make sure your product should be unique. 
As we know there are millions & millions of apps in the app store and there is always neck to neck competition with your rivals and beating your rivals has become a tough task nowadays.
Always set a realistic goal so that we can turn them into reality without any hindrance. While you are defining and planning your goals, you should always find yourself targeting your audience. Always think of your product what kind of qualities and functionalities it has? What type of population could make better use of your app?
Analyze your Opponents: 
As we mentioned before there are millions of apps in the app store. It means you have the same amount of opponents is also there. 
To make your product popular and unique you have to keep an eye on your rivals to analyze their maneuvering and marketing tactics so that you can plan different tactics to make your product popular.
Create Landing Page & Video teaser:
Always create a landing page so that your target traffic direct goes onto that. You can use this page to explain about your product features and functions and also keep your users to tell them about new updates of your product.
Share your landing page on various social media platforms and get viral!
Hey, wait! The only landing page is not sufficient for your app. To lure more users for your app, you have to make a Video Teaser. 
It is a must! Make a video that states the best feature of your app and makes sure that it is short and straightforward. 
You will definitely grab the attention of your targeted audience in the first 10 seconds.
Marketing Plans & Broaden your Network:
Without marketing plans, you cannot make the product popular and viral. And for that, you have to pay attention to your content marketing strategy. 
Try to catch the attention of your targeted and non-targeted audiences with rich and appealing content.
To build up interest toward your product and sustain that interest with you continue blogging on your blog-related page.
You can also deal with some companies who have some traffic on their page, you can put your product link so that some traffic come on your page.
You can also use different social media platforms to promote your product. It will help people to keep engaged and waiting for your app launch date.
By using social media platform and promoting your product through social media influencers because of their strong impact, it will help to broaden your network and make new users. 
Launching Date: 
Now, it is the last but not the least part. We are talking about your product launching date.
We know that you will be curious & keen to launch your product when the developer told you that your product is ready to go. 
But it is not the smart move. If you read the blog from the start we keep telling you to make the buzz of your product before launching it or making it available to the app store.
You have to make sure that the promotion of your product before the scheduled launch date as much as possible and there will be no big event held on the same date.
These are some points to keep in mind before launching your product. If all these points you followed then,
Congrats, your product is ready to launch.