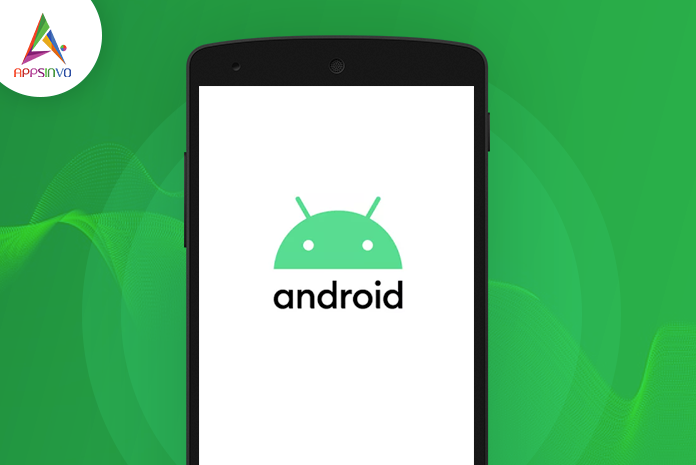 From the last few days, we all were engulfed by the launching buzz of Android 10 previously aka Android Q.

Today is the day when Google is bursting the balloon of Android 10. 
As we all know Google has recently announced that the next version of the Android mobile operating system is named Android 10, dropping the dessert names from now on.
Now, Google is expected to release Android 10 on 03 September, according to a carrier support page spotted by 9to5Google.
Google could begin the rolling out of Android 10 to all the Pixel phones starting from the first generation Pixel to the latest Pixel 3a on 03 September.
Recently, Canadian carrier Telus revealed the launch date of Android 10 by 3rd September, earlier another Canadian network carrier Rogers also revealed the same launch date.
According to a page posted by Canadian carrier Rogers Communications, 9to5Google reported that the new operating system is scheduled to roll out to all Pixel phones.
The Rogers support page listed the launch date of "Q OS" for the Google Pixel, Pixel XL, Pixel 2, Pixel 2 XL, Pixel 3, Pixel 3a and Pixel 3a XL.
The mention of the update has since been removed from the support page, but a support page at Canadian carrier Telus jumped the gun and took the details of lists Tuesday as the release of "Android Q."
| | | |
| --- | --- | --- |
| Google Pixel names | Updated OS | Date |
| Google Pixel 3a | Android 10+Security Updates | 03 September |
| Google Pixel 3a XL | Android 10+Security Updates | 03 September |
| Google Pixel  | Android 10+Security Updates | 03 September |
| Google Pixel XL | Android 10+Security Updates | 03 September |
| Google Pixel 2 | Android 10+Security Updates | 03 September |
| Google Pixel 2 XL | Android 10+Security Updates | 03 September |
| Google Pixel 3 | Android 10+Security Updates | 03 September |
| Google Pixel 3 XL | Android 10+Security Updates | 03 September |
Android 10 will be shipped with the forthcoming Pixel 4 and Pixel 4 XL devices that will be launched in October unless Google breaks tradition just like it did by discontinuing the naming of Android versions.
The final preview for developers and beta tester of Android 10 was released at the start of this month with Q Beta 6.
Hopefully, Google found the time to add more polish and fix bugs in the intervening period before the public launch.
Android 10 comes up with new features that why it can easily create a buzz in Technology.
Let's take a look at the special features of Android 10 that make it unique from others.
Special Features of Android 10
Dark Mode: Android 10 lets to change the phone's theme to 'Dark', both in the system's UI and the apps. 
It can also change the theme of an app separately when it is running.
The dark mode also helps with the phone's battery life, as it requires significantly less power. 
QR Code for Wi-Fi: After the Android 10 OS, you might not need the password for your Wi-Fi, a QR Code will suffice. 
'Easy Connect' dubbed by the new system, it lets you create a QR code that others can use to access your Wi-Fi.
Foldable Devices: There are several foldable devices in the market, for instance- Samsung Galaxy Fold, Huawei's Mate X and many more. 
Android 10 offers support for application developers to develop apps specifically for such devices, even with different folding patterns. 
Audio Features: Android 10 lets you record and listen to the audio by two apps on your phone at the same time.
In addition, it also has something called the Audio Playback Capture API (Application Programming Interface), which lets you capture audio from another app that is playing nearby you. 
This used to be a feature restricted to video, but now there is an audio option as well.
Bubbles: Bubbles are notification "Bubbles" that will now popup on your screen, even when you are working on other applications. They are designed for the multitasking purpose and if you don't like, you can turn it off.
Setting Panels: Settings Panels gives you access phone settings that are contextual to the app that you currently have open. 
You might not have to jump through multiple pages to get to the phone settings you want. 
For instance, you are on chrome and there is no connectivity, chrome will automatically open the connectivity setting panel on your page.
Privacy: There are several tweaks to privacy controls, one of the foremost beings that apps cannot launch by themselves. 
Android 10 restricts apps from accessing the contents of the phone's screen. If any app needs access to the phone screen, it will need additional, on-the-go permission.

I hope you get the right information from this blog for that you are looking for.

For more interesting blogs, Stay Connected with us.
Toodles!!!