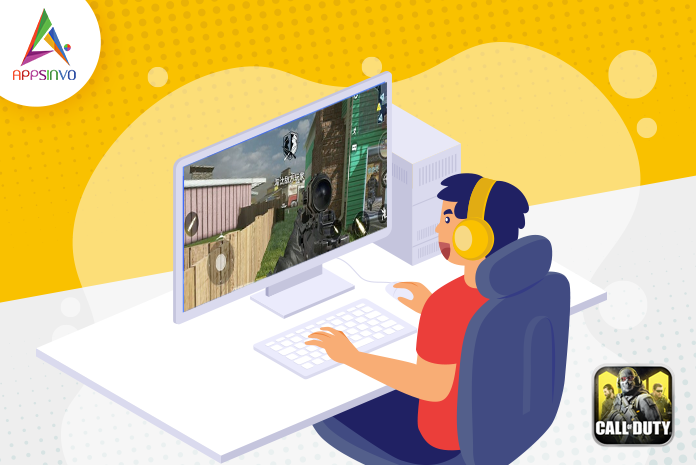 If you are a video game lover and if you have ever played PUBG you had definitely heard about the new Game in the town called Call of Duty: Mobile.
Also, the shocking fact is the game developed by Tencent's Timi studio and Activision, and Tencent also developed the PUBG mobile.
Call of Duty: Mobile has had a colossal launch week, racking up more downloads than any other mobile game in history.
The game has reportedly achieved over 100 million downloads since going live at the beginning of this month.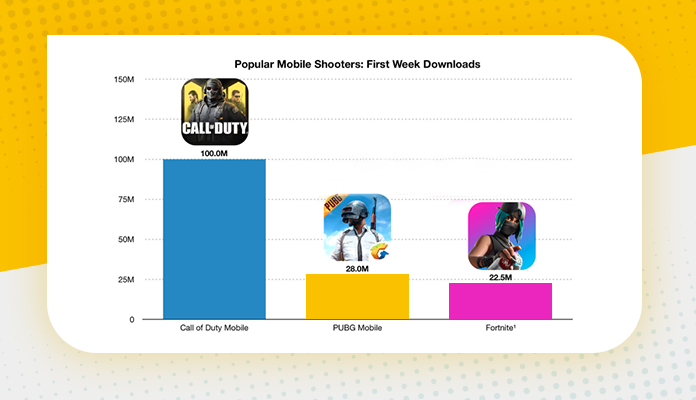 CoDM has been one of the biggest gaming franchises in the last two decades.
In this blog, you will also know the difference between the PUBG mobile and CoD Mobile.
Let's dive into detail and know many fascinating things about the Call of Duty.
About Call of Duty: Mobile
Call of Duty: Moile is a first-person shooter gaming app that was first announced in March 2019, by the publisher Activision.
It has been developed by Tencent studio Timi, which has great experience in creating multiplayer online games for mobile platforms.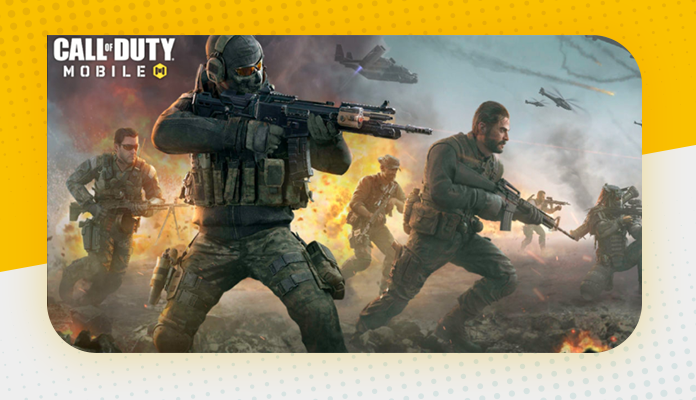 As stated by Activision, the title offers console-quality of HD gaming with customizable controls. 
You can also engage in voice and text chatting, and get 3D sound. 
Best of all, Call of Duty: Mobile won't require anything unless you want some additional.
Availability of CoDM
Call of Duty: Mobile is now available in the U.S., Europe, and many other countries around the world. 
It is available in every country where the Apple App Store and Google Play marketplace are available, except for mainland China, Vietnam, and Belgium.
Setting for CoDM
For the first time when you jump into the Call of Duty: Mobile make sure you head to the settings menu and customize it to how you like to play. 
Call of Duty Mobile is striving to be the ultimate first-person shooter experience on handheld devices, so there's plenty to probe into.
There are 17, yes seventeen, sliders to adjust your aiming sensitivity.
There are options to control how your character holds weapons by default. 
Such as hip-fire for shotguns and aiming down the sights for assault rifles and it automatically fire, when you aiming at an enemy.
Inn app Purchases of CoDM
Call of Duty: Mobile is free-to-play with in-app purchases for COD points to be exchanged for weapons and skins. 
You can also earn them by playing, so you should be able to power-up (albeit more slowly) without spending a penny.
You also get additional items as you level up. There is a free Battle Pass as well as a Premium Battle Pass.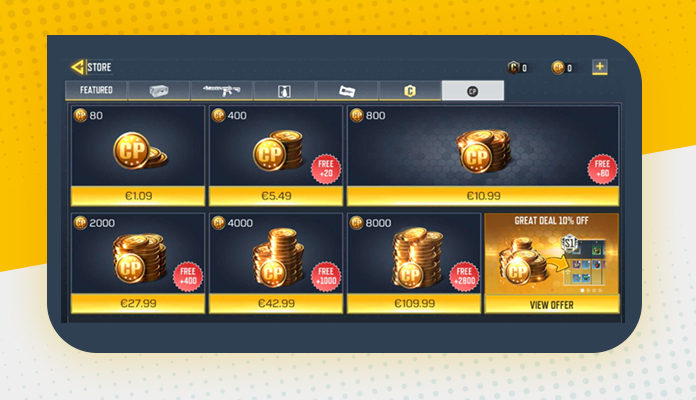 CoDM Maps
Some of the best multiplayer maps from the COD series available in Call of Duty: Mobile.
Call of Duty Mobile has seven classic maps from the history of the franchise.
Crash, Crossfire, and Killhouse are the maps from the CoD 4: Modern Warfare, Firing Range, and Hijacked maps from CoD: Black Ops and Standoff map from CoD: Black Ops 2.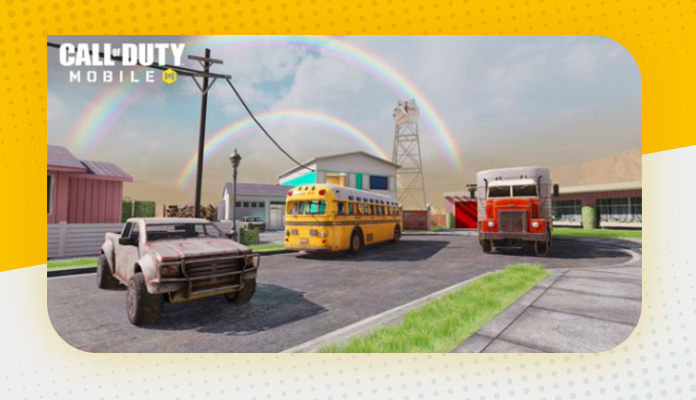 From the above none of the maps are particularly large but each one is a fan favorite.
CoDM Gameplay Modes
There are five modes in the game apart from the battle Royale. 
Four of them are immensely popular modes from the previous Call of Duty games, while one hasn't been seen before and sounds… very similar to Team Deathmatch. 
Nevertheless, here is all five Call of Duty Mobile modes:
Free-for-all

Team Deathmatch

Frontline

Hardpoint

Domination
Now if we talk about Battle royale, it features the option to paly with 99 others or with 100 players. The winner who survives last.
There are lots of different demands to play the game, including in private matches with friends or publicly with others. 
You can also participate in ranked battles.
CoDM Mobile Loadouts
The more you play Call of Duty: Mobile, the higher you'll level up.
Currently, you can use War Machine (grenade launcher), Purifier (flamethrower), Death Machine (minigun), Sparrow (bow), Tempest (electrical bolt rifle) and Transform Shield (deformable shield).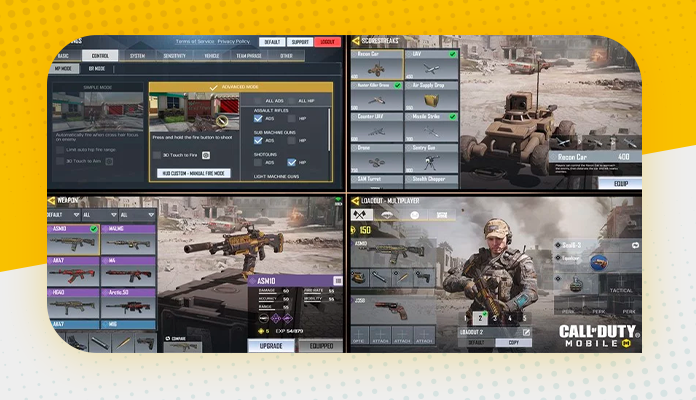 As soon as you level up, the game will give you access to new weapons, gear, and characters. 
The more you get access to overtime, the more you can customize your look, gear, and load-outs that you can bring into all game modes. 
CoDM Characters
There are 6 characters in the CoDM. Fans of the previous CoD single-player will have six faces to choose before jumping into the match.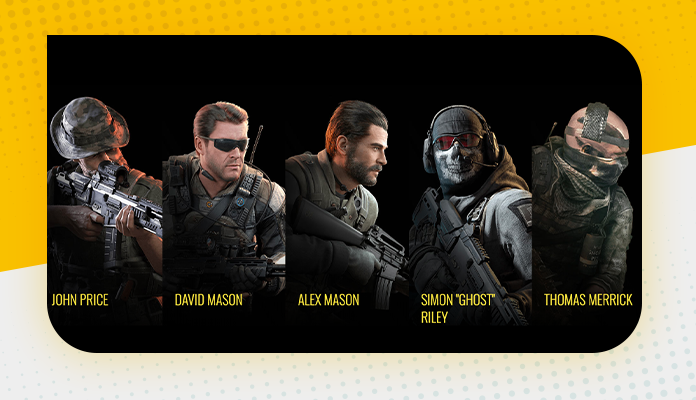 John Price: Member of British Special Forces and leader of both Bravo Team and Task Force 141.
David Mason: Member of SEAL Team Six and son of CIA.
Alex Mason: A CIA operative and retired Marine Force Recon Captain.
Simon 'GHOST' Riley: Second in command of Task Force 141 and recognized by his iconic skull balaclava.
Thomas Merrick: Field commander.
John 'Soap" MacTavish
You can customize their outfits if you don't like their default attire.
Difference between Call of Duty Mobile and PUBG Mobile
To judge the best among the two best battle royale game is a tough job.So here we tell the differences between the CoDM and PUBG Mobile.
Weapons
Weapons in Call of Duty Mobile have varieties and so has PUBG Mobile but Call Of Duty nails the list by adding huge weapons like the Rocket Launcher. 
Other than that, COD Mobile gives a feel of using military-grade weaponry. 
Talking about the grenades, PUBG gives a better feel of the Frag Grenade and the smoke.
Vehicles
Vehicles in Call Of Duty Mobile gives you more feel and feedback on driving. 
COD Mobile offers a Helicopter and now you should know, why a rocket launcher is required in the game.
Graphics and Audio
It's well-known that Call Of Duty Mobile enjoys a great graphics and audio because of Activision and PUBG Mobile uses offers, events and, collabs to fill these gaps.
App Size
The size of the Call of duty app is 74mb whereas the Pubg app size is only 45mb.
Conclusion
It is not easy to compare two things because they tend to have different elements and objects.
If we talk about visuals then we must say Activision pulled over Tencent Games with Call of Duty Mobile.
We are in half a mind to decide which one is best so we left this responsibility on you to tell us in the comment section which game app is best.
Till then For more Updates, Stay Connected with Us.
Toddles!!❤🙏