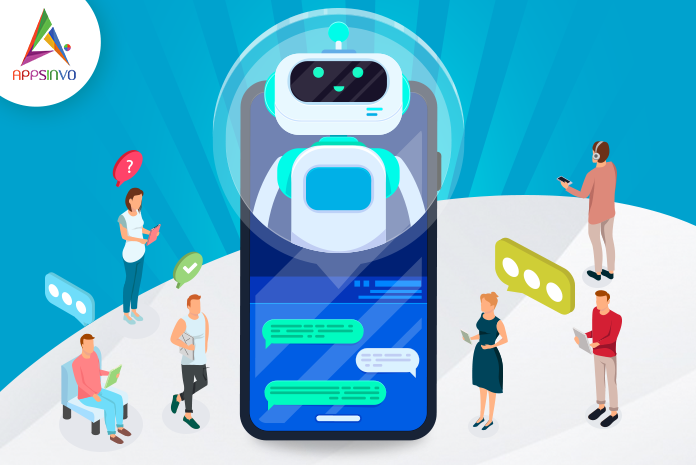 As we all know and able to see that online communication is continuously evolving.
Before these new technologies for a long time, online marketers focused on email marketing because that was the best way to generate maximum ROI (Return On Investment).
So, professionals received approximately 141 emails per day and CTR(Click through Rate) is only 5-10%.
This is the reason AI-powered chatbots are getting popularity day-by-day.
Today most of the business aims to implement AI-powered chatbots for their customer engagement.
In fact, in a survey of the oracle, it is found that 80% of brands planning to use chatbots by 2020.
Are you in a rush? Here is how Customer Engagement Enhanced by AI-Powered Chatbots:
Around the clock service

Seamless Live Chat

Stress-free

Personify your brand

Reinvent your forms

Goodbye, IVR
But before dive into the brief of these above points, let's take a look on
What is Chatbot?
A Chatbot is a virtual assistant powered by AI, communicates with customers. It conducts an emulate real conversation via text or voice commands. 
In essence, Chatbots powered by Artificial Intelligence (AI) and Natural Language Processing (NLP) based technologies make the customer experience more responsive, reliable, and knowledgeable.
After implementing AI-powered chatbots, companies have perceived acceleration in customer satisfaction scores.
As a result, many businesses are implementing chatbots to interact with the customers and convey the required information.
Chatbots AI can understand language, not just the commands. 
The more discussion chatbots have with users, the more knowledgeable they become.
How Chatbots Enhanced Customer Engagement
While the benefits for the company that uses chatbots include reducing costs. Here's how a chatbot enhances customer experiences.
Customers' needs often arise outside of business hours, so they need a way to seek out answers to vital questions at times when customer service staff members are unavailable. 
Chatbots offer customers the opportunity to get answers to their questions at any time.
So they don't have to wait for a response from a voicemail or email message. 
The best chatbots can also offer the customer the feeling of conversing with a live operator at any time.
Chatbots streamline the interactions between services and people. 
They are programmed to have special language processing skills so that they can communicate in a human-like manner. 
Thus, they deliver an intimate and bespoke experience to the customers. 
They can provide recommendations to the users and give promotional offers, discounts or other incentives at optimal times. 
Customer support chatbots even respond to the customers' queries without hindering their purchase journey.
In a recent survey, it is found that  94 percent of the 2,000+ respondents "dread contacting customer support." 
The current methods of handling customer support calls, from overseas operators to automated telephone menus, have done little to ease a customer's dread at reaching out to a vendor's customer service branch.
The flexibility of chatbots allows them the chance to engage with customers on many different levels. 
They can act like the customer's primary resource for technical support, account management, or sales information. 
Chatbots can also be programmed with different types of conversational styles, from precise and technical to friendly and helpful to snarky and humorous. 
The various types of "personalities" available with chatbots will keep customers coming back and re-engaging with the brand.
If you want your customer's information, you give them a form to fill in. But they're boring, and often far too long. If the customer decides to fill it in any way, they'll do so reluctantly.
A chatbot, on the other hand, spruces the situation up.
One of the biggest complaints that customers have about the customer service process is the use of interactive voice response (IVR) systems during phone calls to customer support.
On the other hand, a chatbot can be used in a similar way, but with less IVR-induced frustration.
The customer feels like their voice is being heard and understood, while the chatbot can try to lead them towards either an answer based on previous situations or to a human representative.
These are some point that makes Chatbots more demanding for Business purposes.
Conclusion
Chatbots provide tremendous support for customer service employees by carrying out basic and repetitive tasks with high speed. 
Implementing chatbots in marketing tactics can lead to increased leads and conversions. 
There is no denying that chatbots are changing the way organizations approach marketing.
For more updates, Stay Connected with us!
Toddles!! ❤🙏