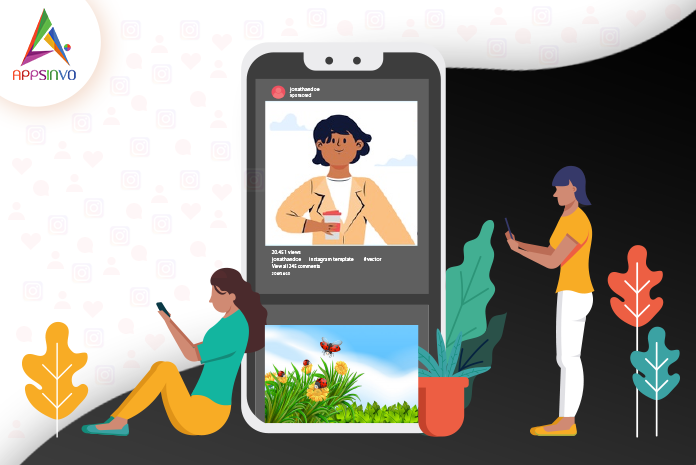 HIGHLIGHTS:
Update version of Instagram rolls out for iOS 13.

Instagram now supports iOS 13 dark mode.

No toggle mode to switch between light and dark modes.
Last month Apple introduced its new iOS 13 to all its iPhones. 
Apart from bringing in a host of new and exciting features to iPhones, iOS 13 also brought dark mode on to Apple's ecosystem. 
There are many apps that are already in the dark mode.
One of the most frequently requested features of Instagram over the years has been dark mode and now, it's finally here.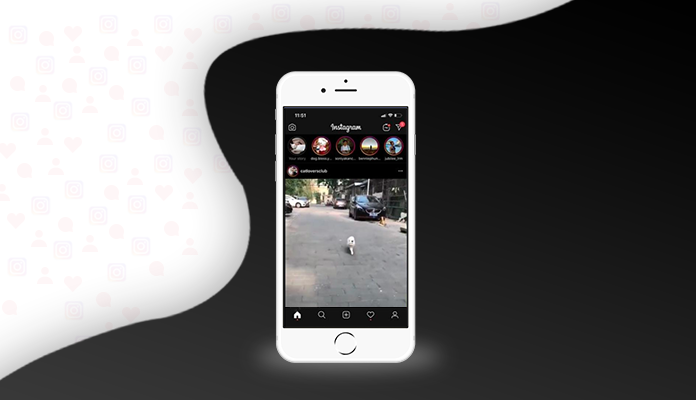 Nearly three weeks after Apple rolled out iOS 13 on to iPhones, Instagram rolls out its dark mode for the iOS 13 users.
If you are not so fan of bright and eye-popping color palette, there is the Instagram dark mode for you.
The black and grey theme of Instagram will go easy on your eyes and perfectly blend with the iOS 13.
The screen won't give a flashing white dazzle when you are using it in low light settings.
After updating, the interface is all dark and the text appears in white.
The only color you would see within the app in the images and colored ring in the Stories section of the app.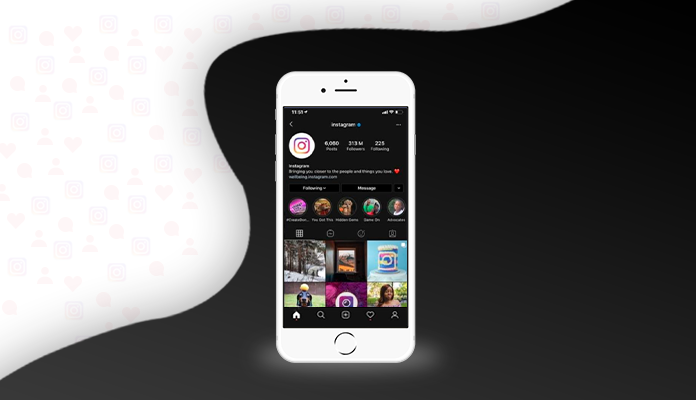 After reading these fascinating points of the new dark mode Instagram, you are definitely keen to know how to enable it on your phone.
So let's see,
How to Enable Dark Mode
For enabling dark mode you just need 5-6 steps. So let's go step-by-step
Make sure your Instagram and iOS 13 are updated on your phone.

If you are using light mode then open 'Settings' on your device.

Go to 'Display and Brightness', and tap on 'Dark'.

Instagram will, by default, automatically respond to your device's system setting.

Boom! You are done, Happy endless scrolling!
Alternatively, you can ask Siri to enable the dark mode "Hey Siri, turn on/off the dark mode."
Apart from this Instagram also unveils the new feature to help users to identify phishing emails and safeguard against hackers.
Because there are many bad actors are getting better day-by-day at imitating emails by Instagram.
It is getting difficult for users to identify the difference between genuine and fake emails. 
For this, Go to the setting and click on the security tab. There will be an option to see emails from Instagram.
One tab labeled security will show you a list of emails the company sent you.
The "other" tab will display emails Instagram sent that aren't related to security issues.
According to Instagram, users shouldn't click on a link in an email that appears to be from the company, if they can't verify.
For More Updates, Stay Connected With Us.
Toodles!! ❤🙏