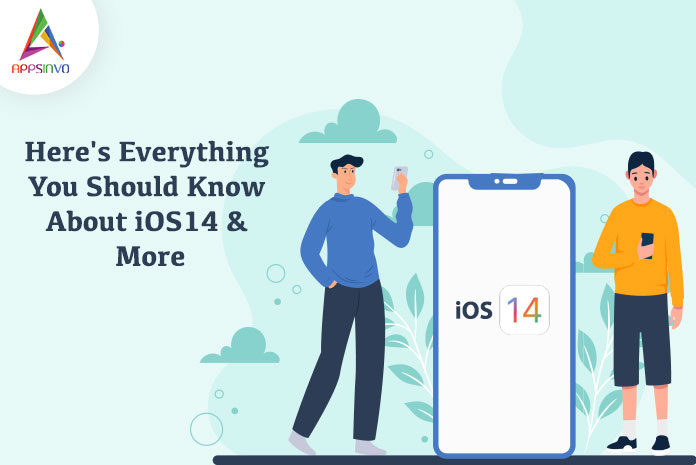 At WWDC 2020 Global Developer Virtual Conference, Apple has announced the iOS 14 its features, iPadOS. The Cupertino based company has introduced its latest version of the operating system in yesterday's virtual conference for the first time officially. This new system brings many new changes and improvements and the company also puts the focus on improving the application design to take the benefit of a large screen. 
For those who didn't have much time to watch the whole live stream, here you can read the updates, highlights category-by-category in today's blog. So let's dive into the article that'll cover the following topics
About Apple

iOS Timeline

iOS14 & its Features

iPadOS

AirPods

Apple Watch

Privacy Changes

macOS

New Processors on Macs
About Apple
Founded in – April 1, 1976
Founder – Steve Jobs, Steve Wozniak, Ronald Wayne
Headquarters – Cupertino, California, United States
CEO – Tim Cook
Number of employees – 137,000 (2019)
iOS Timeline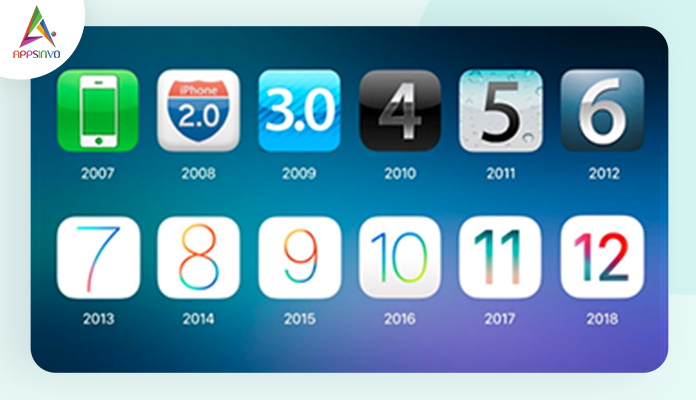 iOS 14 & its Features
App Library

: what would be your reaction when your apps will automatically arrange into the folder, group, and lists? Yes, this is the most fascinating feature of iOS 14 with the App library where apps will automatically organize into a new folder. Users can also hide their apps from the home screen.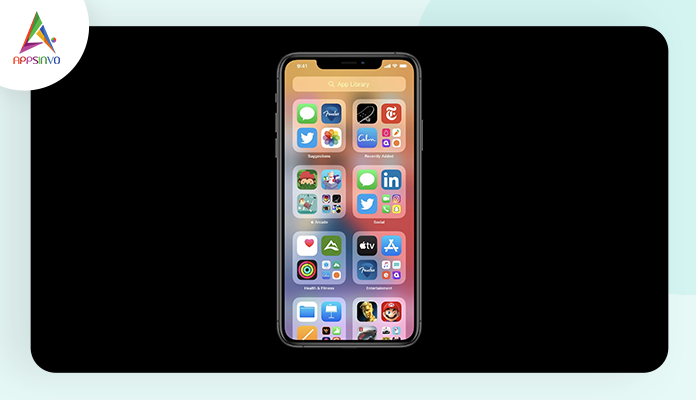 Home Screen Widgets

: Along with the app icons, Widgets can be live on the home screen. There is a new widget library also where users can easily add and customize their widgets. The smart overlay will automatically display the relevant apps as per the time of the day.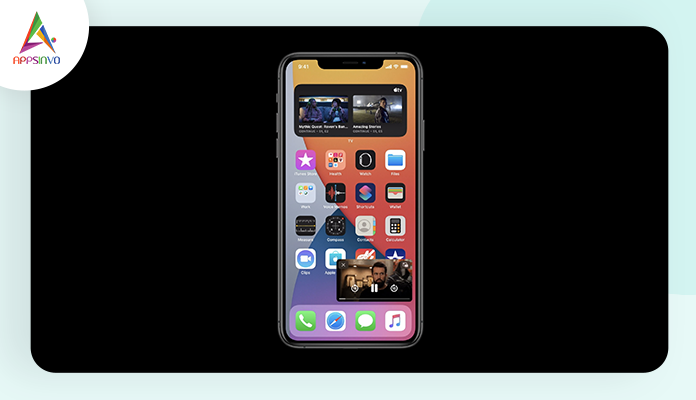 Picture-in-picture on iPhone

: this feature of iOS 14 adds system-wide picture-in-picture functionality in your iPhone. Like when the video is played on macOS that can be resized as per the device and can be continuously played on the background.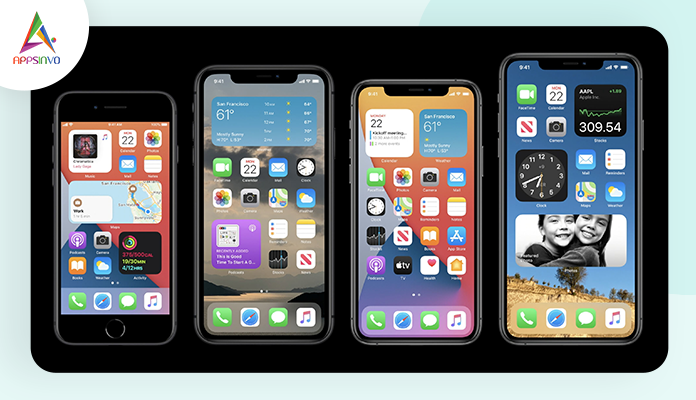 New updates in Siri

: with the new update in iOS, how can Siri be left behind? Siri also gets a new view. Siri will not occupy the whole screen when the digital assistant is active. In the new update, Siri will show at the bottom with taking minimum coverage. This time Siri will not only take the command message but also send the audio messages.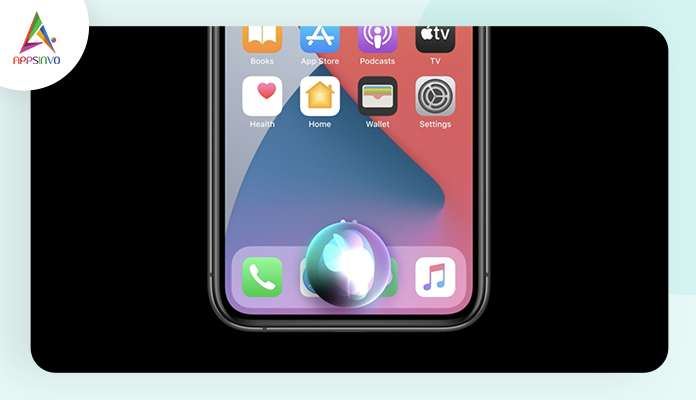 Translation App

: Alike Google Translator, Apple has also released an inbuilt app in iOS 14 that helps the users to easily translate into 11 different languages. At the time of release, there will be only 11 languages English, Chinese, French, German, Spanish, Italian, Japanese, Korean, Arabic, Portuguese, and Russian will support.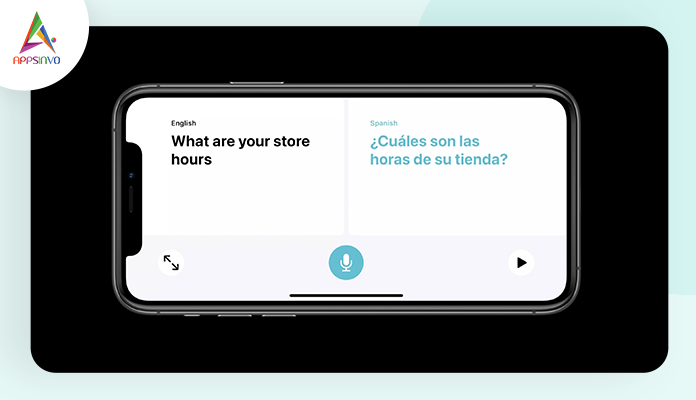 Short Message Feature

: Short messages have a new feature to pin at the top your one of the most talked and important contacts to easily communicate with them with no-time. There are some new memoji with facemask options. In iOS 14, you can add new threads in group chat.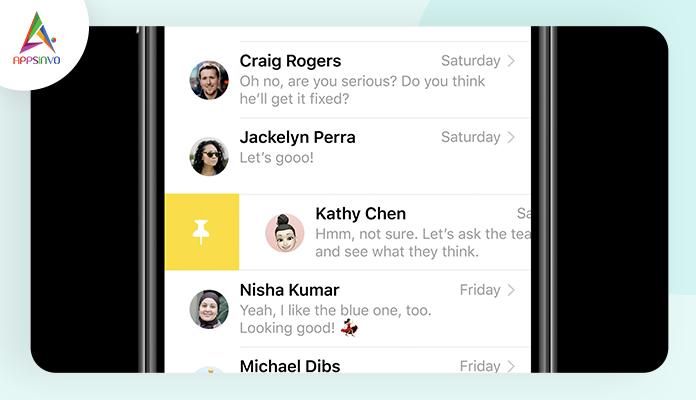 Map Improvements

: The Apple maps are getting better suggestions for new locations. Apple added a feature that supports bicycles and provides guidance for cycling. It also has the same feature for the bike but in limited cities. There is a new EV navigation function that will track your car's current battery level, weather factors, altitude and navigate you as per all these factors. And this feature is compatible with BMW and Ford with some specific car models.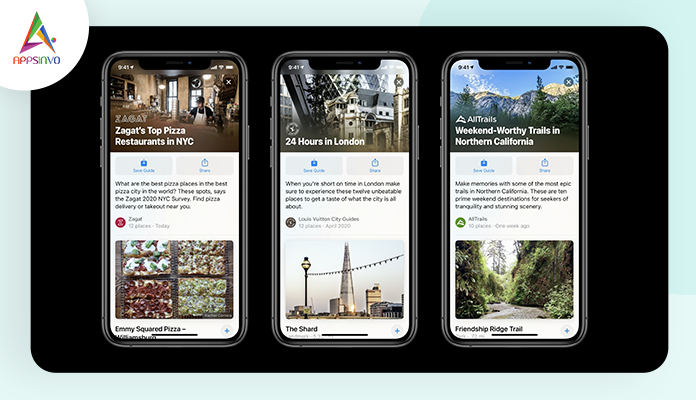 CarPlay: Along with some new inbuilt apps, CarPlay gets new wallpaper choices. The inbuilt apps have a focus on things like charging, ordering food, and parking. Apple is using this feature only with the BMW 5 series that enables users to access their own vehicles.

App Clip

: This time Apple has introduced a new App clip app. This app is a quick-card based app that enables you to access a small of an app without putting your login data to install the app on your phone every time when you want to perform some small tasks. This app supports apple login to avoid making new accounts and can be used again through the app library using Apple Pay. For accessing the App clip easily Apple is launching the new QR code format.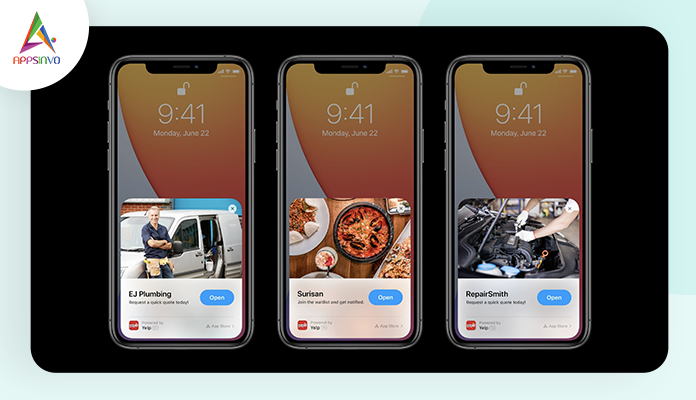 Small Windows

: This is the most interesting feature, sometimes there are some calls that interrupt us meanwhile our work. So in this iOS 14, Apple brings a small window feature, when someone calls you a small window will pop on the top of the screen with options to accept or reject it. The new iPadOS also has the same feature.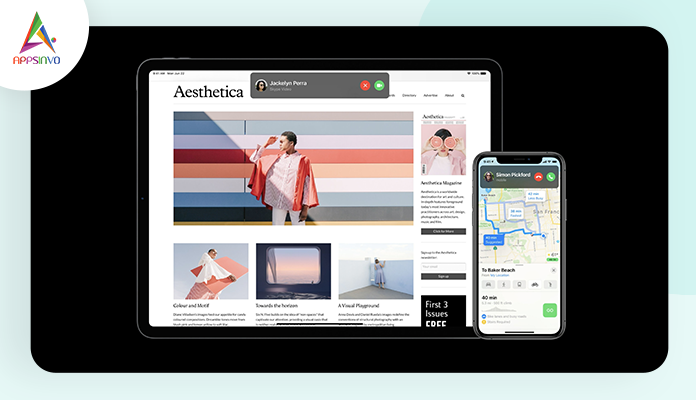 iPadOS
Along with the iOS 14, iPadOS is also getting new features and updates such as
Apple Pencil

: from now you can jot down a quick note without having a pencil to note down on handwriting recognition. You can also draw some rough shapes and correct them later with the help of a pencil as you want to finish your drawing. 

Universal Search

: Apple has come up with the new refreshing search UI design for the iPad. It is no longer fullscreen and helps to dig deeper into apps like Messages, Files, mail, and keynote. 
AirPods
Spatial Audio

: This feature is compatible only for AirPods Pro only. They work smartly considering the position of your head by using the Airpods built-in accelerometer it gives you experience like the song or audio is fixed in the real world.

Device Switching

: This new feature of Airpods adds benefits to your life. Now AirPods can easily switch between several devices like you are seeing something on AirPods you can hear but when some call comes on your iPhone, AirPods will automatically switch over. 
Apple Watch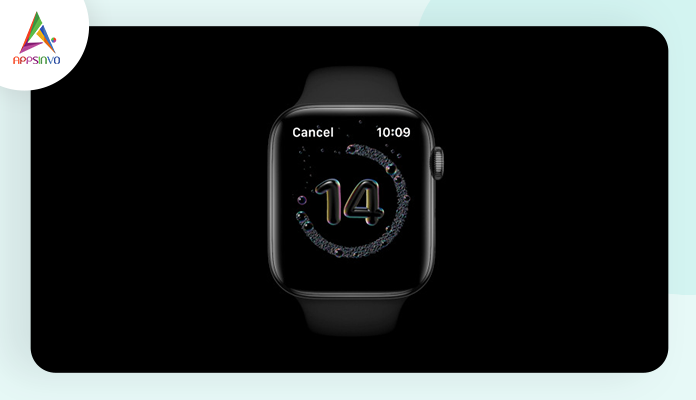 Sleep tracking

: from now you watch will track your time when you fall asleep and tell you to maintain your sleep schedule. 

Handwash Detection

: Much Needed! After seeing this bad situation this feature can be a savior. The accelerometer that is inbuilt in the app can help you to detect the motion and mic to hear the sound of scrubbing and with the timer, you can detect the timing of your handwash. 

Face Sharing

: are you in love with your Apple watch face setup and wanna share it with others? You can share it through Mail, Safari, or messages and if the person who is receiving doesn't have an app, the message will show from where they get it. 
Privacy Changes
Rough Location

: sometimes we don't want that anyone gets to know where we are so for that iOS grants an app helps to tell your rough or approximate location rather than exact location. 

Camera/Mic Indicator

: from now iOS will show which apps are accessing the mic and camera. 

Privacy Policy

: from now developers have to provide the simplified points of what kind of user data you are going to track or share with the other parties. This kind of info will show up before downloading the app.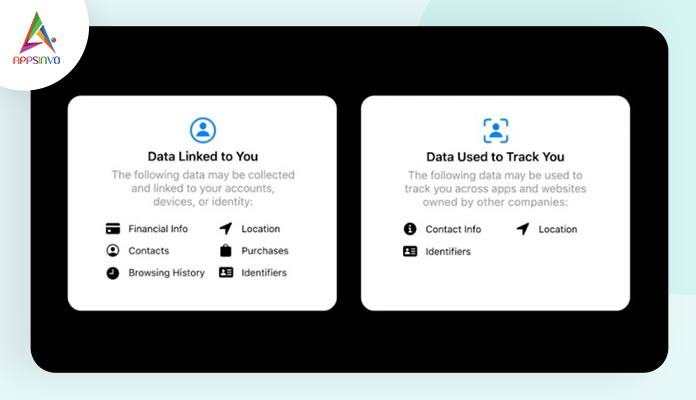 Home Kit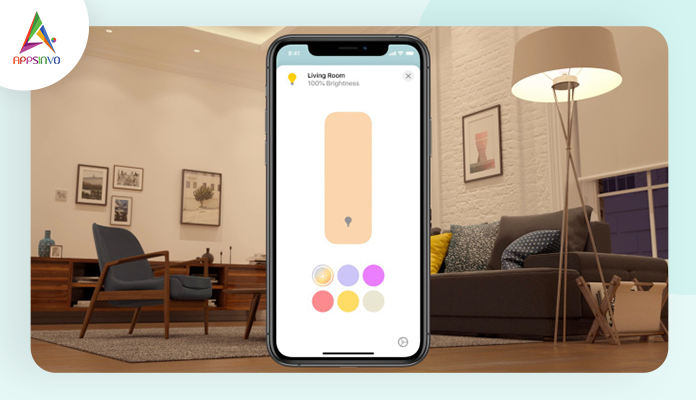 Face Recognition

: Homepod or Apple TV will tell you who is at your door with the help of Homekit that helps to recognize the familiar faces and notify you whenever they arrive. 

Adaptive Lighting

: if smart bulbs at your home this feature is for you. This feature helps you to adjust the brightness or temperature of your home through the HomeKIt.

Activity Zones

: if you have camera setup weather in your office or at home, you'll get the security alerts through HomeKit. It gives you motion alerts if someone enters your premises without your permission it doesn't consider the moving vehicles. 
macOS
This time the build of macOS will be known as the "Big Sur" with some interesting features that'll make it feel and look like iOS.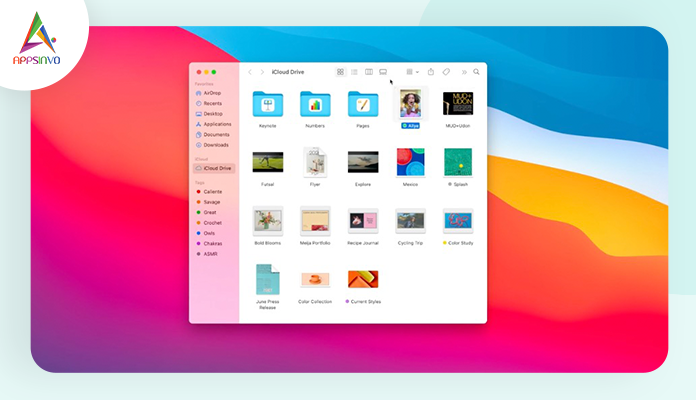 Control Center

: Alike iOS, macOS also get a dropdown from the upper right area of the screen and that have quick changes options like Volume, Dark Mode on/off, Display brightness control, WIFI control and many more

New Map

: Apple has redesigned the Map for macOS that gives support to things such as Guide, In-door maps, all-time favorite locations, etc. 

Notification Hub/Centre

: The notification hub of the macOS has been cleaned up and brings the widgets/notifications into one uniform view which helps to clear out lots of notifications at once.

Safari

: Safari has more potential this time. It can monitor your saved passwords and take care of them who might have unveiled the breaches. A privacy report button helps you to find out what kind of data is being tracked by the website you just landed.

Overhauled Extensions

: With having a focus on limiting or restricting the data extension developers can use is a new and refresh extension safari gets. In fact, if extension requests to access the browning history, it will avail it for a limited period of time.
New Processors on Macs
This is a rumor from months ago that Apple is switching it's in-house designed Custom ARM-based CPUs from Intel processors. As per the company, this will bring a new level of performance that will consume less power and allows many other things and the iOS apps will run on the Mac. For running natively, developers need to update their applications on the new chipsets. 
Conclusion
So these are the updates and the main highlight of the WWDC virtual event. If you are one who missed the whole live stream, this article will definitely be a savior for you. And if you think there is something that we missed, please share your valuable thoughts in the comment section we will love to read. 
Till then, stay safe, stay at home, wash your hands, and be happy
For more updates, stay connected and keep reading
Toddles!!