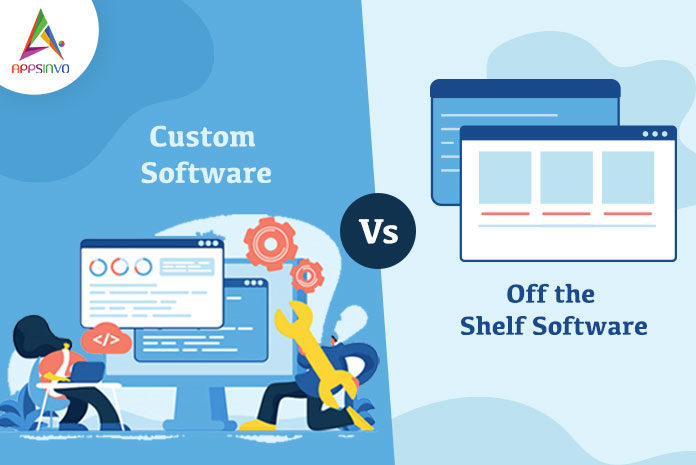 Technology is growing rapidly in today's world and businesses need to use this right time for growing their business. Businesses need to make consistent efforts for implementing the technology and techniques that are important for running your businesses effectively. Hardly businesses can survive without customized software. 
To retain and acquire the customer's attention, businesses or organizations need to deliver something extra, they have to go the extra mile for their users. So, when the time for selecting the business strategy and software type implementation there should be a difference between custom Vs off the shelf software. Let's begin and see what points need to know about off the shelf Vs custom software. 
What is Custom Software?
The software we developed is for fulfilling some particular needs of businesses or an organization. This type of software is known as tailored or bespoke software as it shows the customized development method and service improvement. 
What is Off the Shelf Software?
Off the shelf software is an already developed product that buyers purchase and it is ready to use, they are specially designed for the wide range of customers and delivers a complete set of features for performing operations. It is the opposite of custom software.
Difference between Custom Vs Off the Shelf Software
Implementation
When it comes to launching an app, custom software hits the target because of its robustness and comfortability to shift the software solutions when your business develops and elaborates on a new market.

For integration, off the shelf software is controversial. The interfaces of these are highly simple. It also has to be assessed for UX in the integration process. 
Competitive Benefit
The software you should use makes your business unique and different from others and provides you some distinctive features that other businesses didn't opt for. 

Therefore you get a competitive advantage over your other market competitors, give you a unique solution at the same time. Custom software will be your trump again other competitors as it'll help to reach your business objectives.
Scalability
It is one of the foremost factors that help to select technology for your businesses because the software should be scalable to accommodate the needs of your business. 

Off shelf software unable to give you scalability like the custom software provides. So custom software is more preferable than off shelf software. 
Time to Develop & Deploy
Off shelf software takes almost nil time in development and deployment, all is the user need to install the software and ready to use.

In custom software, inner customization is possible. The development phase might take more time but at last, results will be unique and innovative. 
Expenditure
Off shelf software, of course, is not much expensive because the development cost of it distributed in a large audience. They are definitely cheap for the first but it takes more money due to their unskilled quality. 

Custom software is expensive because it resolves all the issues and fulfills requirements in favor it takes time and investment both.
Final Thoughts
There are many software products that are developed on a daily basis either it is off the shelf or custom software and the software industry is submerged in this. If you have to choose one from off the shelf and custom software, you should consider custom software because this kind of software will fulfill all your requirement for your businesses. So if you are facing any hurdle in the software solution or have any kind of query, feel free to ask us. We'll provide our services as per your query. 
Till then, stay safe, stay at home, wash your hands, and be happy
For more updates, stay connected and keep reading
Toddles!!