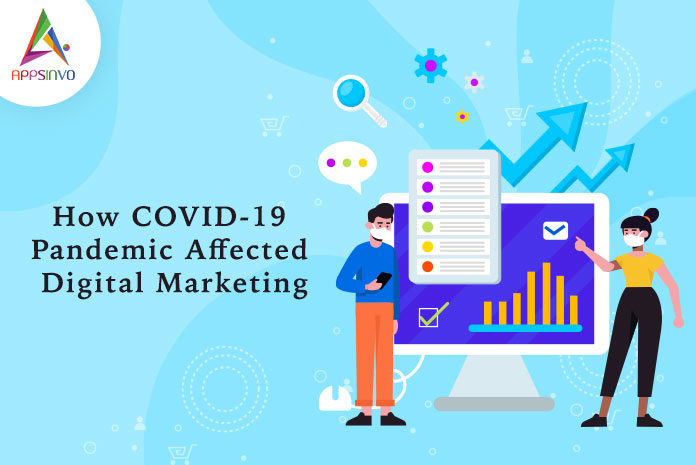 In December 2019, Wuhan city, China was the first that noticed the outbreak of this pandemic coronavirus which causes respiratory health issues. WHO announced this virus a pandemic and by now, more than 3 million cases of COVID-19 are active across the world. 
And the count is still increasing and unfortunately, we don't know how many will get infected or die. For the sake of prevention, authorities have announced nation lockdown in their respective countries. 
Many companies and businesses are facing various difficulties to manage at this moment. And due to coronavirus the clouds of fear hovering on economic slowdown over the globe. The effect of the virus spreading all over the world. There are some impacts of COVID-19 outbreak on digital marketing 
Decrease in Conversion
Many businesses experienced a drop in their conversion rate even the financial sector also experiencing a drop in their conversion. Due to the spreading of this coronavirus, many companies are now able to measure its effects. Many sectors like travel, are compelled to give huge discounts to entice customers or increase the traffic. 
Organic Traffic Slows Down
From an SEO perspective, you may experience a drop of up to 75% in their organic traffic. Due to COVID-19, you may see variances in the organic traffic of your business. It is true that people are surfing on the internet they are looking at what kind of services you offer but they are not taking interest to purchase your services it is directly slowing down your organic traffic. 
Conclusion
By far many patients are getting recover from this virus just like a normal cold or viral fever. Just remember this situation is temporary it'll not lasts forever but for this time you need not interact with people and not to go to crowded places. And for businesses, no need to get panic, just be adaptable according to the situation you'll surely accomplish your goals.
Till then, stay safe, stay at home, wash your hands, and be happy
For more updates, stay connected and keep reading
Toddles!!