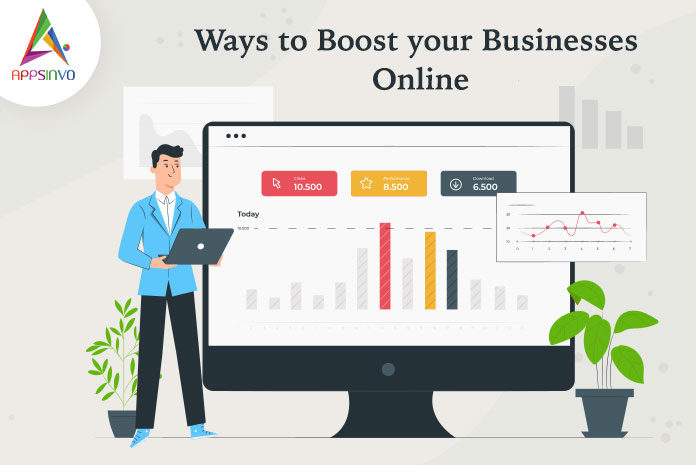 What are the key pillars that help your businesses to make their presence online? 
In today's world, many of us get frustrated from their 9 to 5 jobs cause there are many creative ideas are surrounding nearby us. Everyone has a creative mind and they want to expose it as much as they can. 
In this startup world, everyone wants to be independent and do their own business in their own terms and conditions. But just starting your own businesses with limited recognition is not enough for the long term.
For boosting your business growth and revenue also you can take advantage of digital marketing to make your business online presence and get more recognition than earlier. But for that first, you need to develop an effective website for your business. So that you can take further steps to make your business online. 
So, let's take some important pillars that help to make your business online and boost your growth and brand awareness.
Take benefit of Local Listing
This the first and the foremost step to make your business online, you need to list your business on the local listing websites. This helps your business to get more recognization. So, whenever someone searches about your business will show your customers.
Social Media Marketing
Social media is not only a platform to surf, share memes, post photos/videos, make new friends. Nowadays, it is necessary to invest time in social media because it is a new way to do marketing of your business and reach a vast audience. 
Write Blogs
Writing blogs for your company will help you not only to describe your company's services but also to connect your customers in a more direct way. An outdated blog is not worthy, so keep your stream updated is the major part of blogging.
SEO
You can't underestimate the search engine optimization (SEO) in the era of Google. So, it is imperative to do SEO of your website and make sure your website performs well and appears on the first page of the search engine. 
Press Release
Whenever your business achieves some that is to publish or newsworthy don't hesitate to show it to the world. A press release is a powerful tool that helps to build brand awareness of your business. Make the publicity of your work by press releasing on multiple platforms and you can add on your website too.
Conclusion
So these are the five important pillars that help to make your business online. I'm finishing it here. If you have any point that helps to boost your businesses online please mention it in the comment section.
Till then, stay safe, stay at home, wash your hands, and be happy
For more updates, stay connected and keep reading
Toddles!!