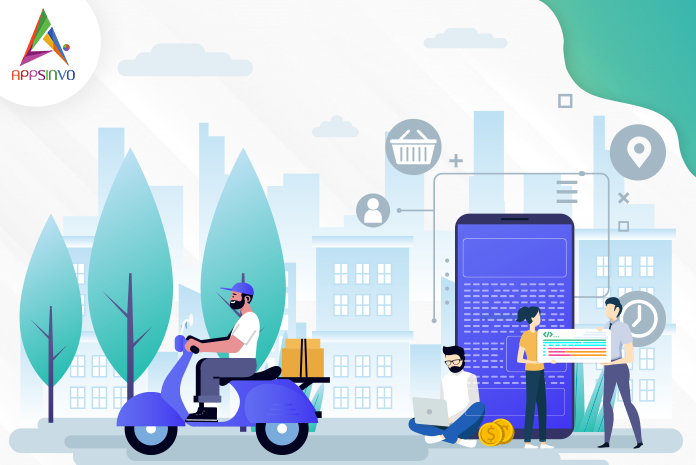 Food is an essential need for human beings. Still, there are two types of people
First, are those who eat food just to live and second are those who just live to eat food (and I'm the second one 😉).
What do we want?
Food.
What we live for?
Of course, Food.
Who are we?
Foodies.
Nowadays, an on-demand food app like Zomato is today's tinder.  The only difference is there is no swipe right or left, all you need to do is scroll, tap, and checkout.
That's why on weekends cheesy platters are more than cheesy smiles on social media platforms.
This kind of foodie we are. After seeing this never-ending demand for food business took the due advantage.
Yes, we are talking about on-demand food delivering an app like Swiggy and Zomato.
After witnessing the visible growth of the food delivery demand app worldwide, many are showing their interest in this business.
So in this blog, we will provide the complete guide on how much does it cost to develop an app like Zomato.
About Zomato
Zomato is a well-known brand, founded in 2008, for a global restaurant search and discovery services company.
Zomato runs in 23 countries across 10,000+ cities including Australia, India, and the USA.
Zomato enables people to easily order food online, search restaurants nearby them, and reserve tables.
Zomato covers over a million restaurants now and As an emerging startup, Zomato has raised funds from many global companies and venture capital firms such as Info Edge India, Sequoia Capital, Vy Capital, and Temasek. 
Today Zomato is an inspiration for many young entrepreneurs who want to start Zomato like ventures.
Business Model for App Like Zomato
The key stakeholders for an app like Zomato or you can say Zomato clone.
Delivery Professionals

Restaurant owner

Admin Panel owner
The Admin panel owner or platform owner charges a certain amount to the restaurant owner to enlist its restaurant in the app.
Whenever the customer place an order notification is sent to the restaurateur, the nearest delivery person, and the admin panel owner. 
By colluding at every stage with a powerful algorithm, all the three stakeholders maintain the stable functioning of the platform for the users.
Zomato doesn't have any restaurant or chain of different services. It is just a platform where it makes a connection between the restaurant and the user.
So if you are planning to build an app like Zomato no need for any kinda restaurant.
Features Required for App like Zomato
We analyzed some of the most popular food ordering and delivery apps. 
We came up with a complete list of must-have features that a current food ordering and delivery platform should have.
Let's check out the latest features.
| | | | |
| --- | --- | --- | --- |
| Customer App | Delivery Driver App | Restaurant App | Admin Panel |
| Search | Registration/Login | Profile Creation | Manage Restaurant |
| Order | User Profile | Order Management | Category management |
| Real-Time Tracking of Driver | Update/Alert for New Order | Menu Management | Performance Monitoring |
| Payment Gateway Integration | Manage multiple food deliveries | Manage Promos & Deals | Analysis and Reporting |
| Ratings/Reviews | Map to view Delivery Route | Real-Time Tracking of Driver | Real-time Updates and Alerts |
| Real-time Availability | Route Optimization | Push Notification | Payment and Commission Management |
Technology Stack Used to Develop App like Zomato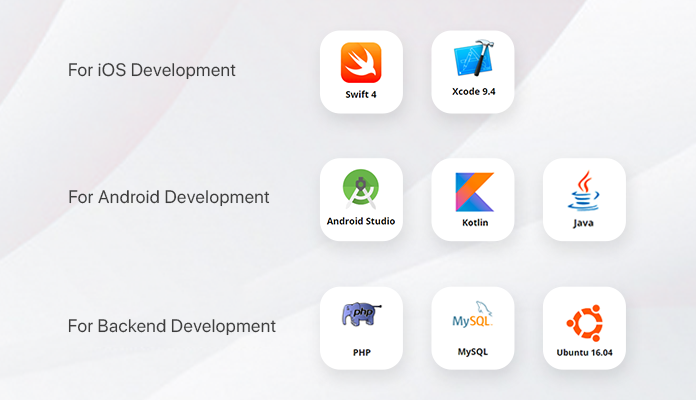 Factors That Affect the App Development Cost
Zomato like the app's development cost or other restaurant app's development cost would be a bit higher than simple functionality apps. The cost depends on the following key factors:
App Design
Zomato/Swiggy like app needs an engaging design to create repeated customers, which requires the use of advanced technologies and tools. 
The designing cost may be relatively higher, but worthy. 
App Platform
Zomato like app's development cost is different for iOS and Android. 
iOS's cost would be lesser than Android since the iOS app needs a few devices to be considered.
App Developers
The development cost of a restaurant finder app like Zomoto may vary on the developers you prefer to develop for the app.
The cost affecting factors would be their geographic location, expertise and experience level.
App Size
App size is a sum of the total number of features and functionalities that an app can have. 
The app size can be decreased by giving preference for only core features in version 1 of the app.
Mobile Wallet
Develop your own mobile wallet that integrated into the app. 
So, payment happens without any delay and disruptions, and even customer experience would also get escalated.
Team Required for App Development like Zomato
For app development like Zomato, you can outsource and hire skilled developers by choosing different types of pricing models. 
Because most of the web and app development companies have their own pricing models. 
So, choose whatever fits the best accordingly to your requirements and hire the number of professionals.
For developing your Zomato like an app, you will need,
2-4 Developers

UI & UX designer

Project Manager

Testing engineer

Backend Developer
Why Add Appsinvo in Your Cart
Reasons to add Appsinvo in your cart for developing Zomato like an app:
Rich experience in on-demand food delivery app developing

Highly skilled Professionals for Android/iOS app development

Coding as per the App Store and Play store guidelines.

Expert consultation

Quality Assurance

Budget oriented

24/7 Support and Maintenance

Time-to-time Upgradation
If you have any idea about the food delivery app like Zomato, we would love to hear and code.
Estimated Development Cost
The development cost depends upon the method, platform, and features that you decide for your online food delivery app.
It took approx USD 8000-10,000 for developing an app it may vary and for in-out details, you can contact our sales representative.
If you have any queries, feel free to ask and share your thoughts.
For more updates, Stay connected with us
Toddles!! ❤🙏